Who knew that New York Fashion Week could be so emotional, but apparently it was for "Vanderpump Rules" star Stassi Schroeder, who confessed to crying 17 times throughout her stay in The Big Apple.
"I cried the first day without anyone there," she told SiriusXM's "Wake Up with Taylor" Tuesday morning. "Right when I got there, I cried. I was just so alone and stressed out."
Schroeder joked with host and friend Taylor Strecker, calling herself "annoying" and saying that she has "weird energy." She confessed to shedding tears almost every day while in New York, including once when she was at dinner with Taylor.
(Listen to the full interview below.)
Waiting for your permission to load Soundcloud audio.
"Sometimes, when we get in conversations about how much we love each other, we get emo," she said. "I definitely cried the third day because that was when my Spanx were way too… They sent me Spanx that were, like, for a 4 year old."
(Read more article below.)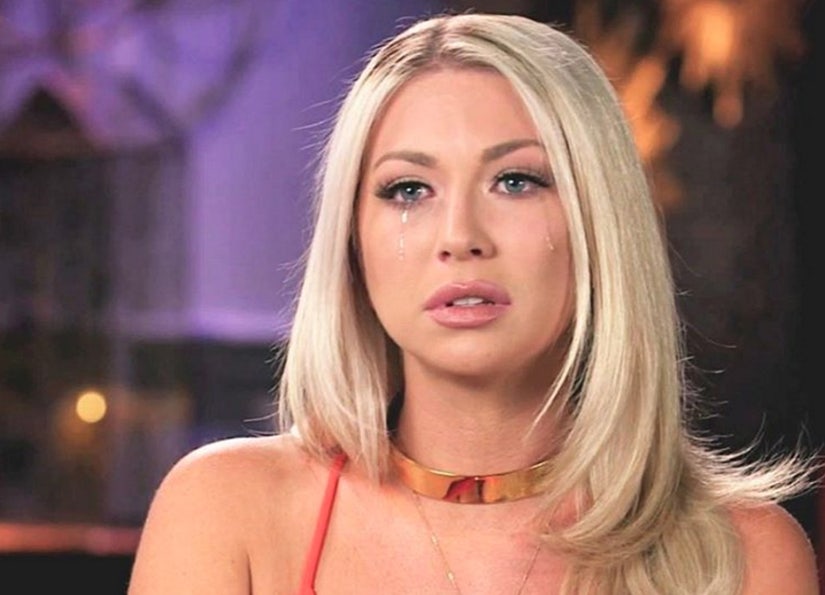 Instagram
"Then I cried kind of when they were, like, mean to me at Nicole Miller," she said.
Stassi cried again after the Nicole Miller show because she didn't think photographers got a picture of her standing up.
Then she woke up sick on one of the days, saying she let out a "frustration cry" because she "couldn't function."
That same day, after being given an incorrect address to a doctor in the city, Stassi cried once again, sending a text to Taylor that read, "I'm crying in Christian Louboutins, running around in the f---ing rain."
But it was after the Vivienne Hu show that Stassi says she "really cried"…in a corner…at Fashion Week.