Conor McGregor is on a mission to spot Khloe Kardashian's famous derriere.
After GQ Style interviewed the UFC fighter, they guessed the quotes that would "end up making the most headlines" would be what he said about the curvy reality star. They were right.
"Maybe I'll search for Khloé's big fat ass -- she's been floating around Malibu," the Irish fighter said during a trip to the California community. "I don't give a f--- about them. I just like to see them in the flesh."
"Just see what the big fat asses on them look like," he added.
"[It's] not about admiring. Admire? Never. What's the saying? Never put the p---y on a pedestal, my friend," McGregor said. "I just want to see it. I want to see them."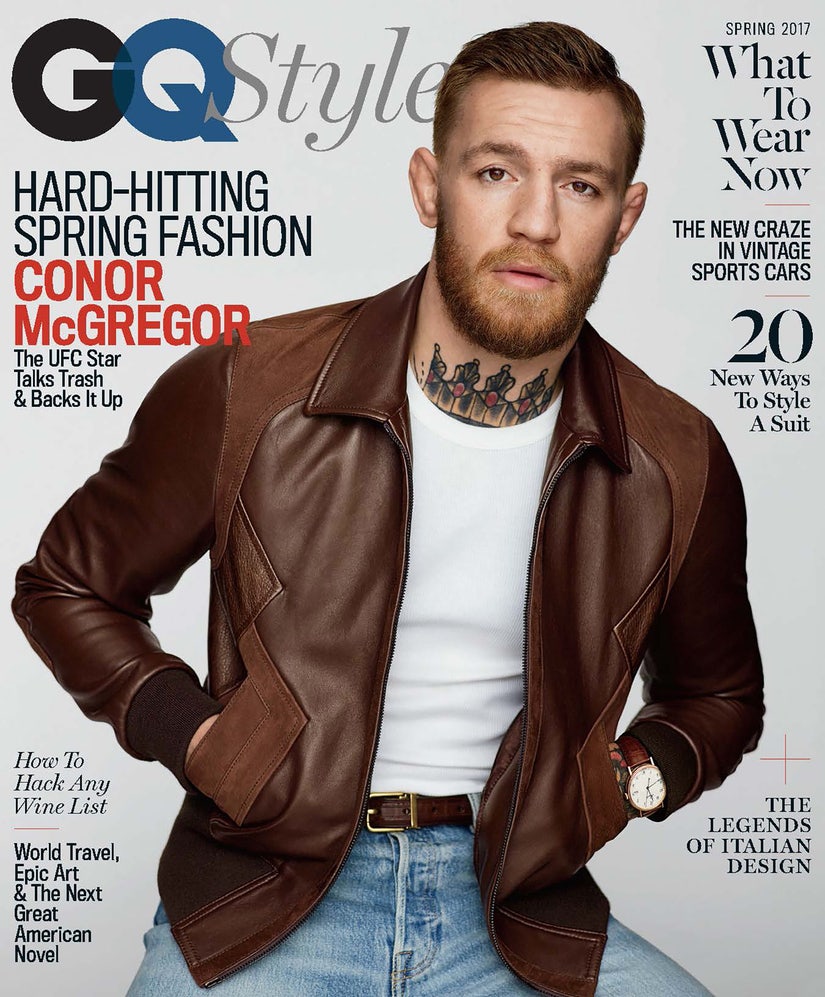 Thomas Whiteside for GQ Style