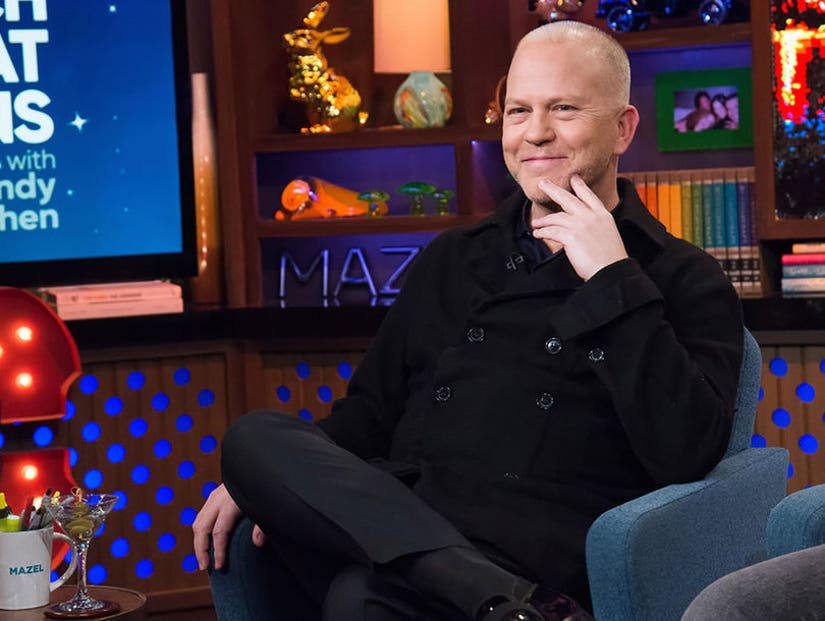 Getty
Ryan Murphy just gave some major updates on upcoming seasons for both "American Horror Story" and "American Crime Story."
Though he kept the theme of "AHS" Season Six a complete mystery until it began airing, he let the cat out of the bag early on Wednesday's "Watch What Happens Live with Andy Cohen," much to the host's surprise. Murphy also revealed some details on two future seasons of 'Crime Story,' which will focus on the murder of Gianni Versace and the Monica Lewinsky scandal.
'Horror Story' Is Heading to Washington
"Well, I don't have a title, but the season that we begin shooting in June is going to be about the election that we just went through," he revealed, with no hint of sarcasm in his voice. "So I think that will be interesting for a lot of people."
When Cohen asked whether there will be "like a [Donald] Trump in it," Murphy simply replied, "Maybe." No other details were announced.
Murphy had previously confirmed both Sarah Paulson and Evan Peters would be returning. He also said the season would "be going back to some 'Freak Show' characters, deeper histories and mythologies. So we're still sort of exploring season 4 in season 7." It's unclear how the 'Freak Show' characters from the '50s will tie in to the modern day setting.
Murphy Wants Sarah Paulson for Key Lewinsky Scandal Player
An upcoming season of "American Crime Story" will focus on the media madness around Monica Lewinsky's affair with President Bill Clinton.
"I don't know who I want to play Hillary. I think we're going to cast an unknown as Monica," Murphy told Cohen. "I'm very interested and have talked to my good bartender friend Sarah Paulson to play Linda Tripp, so we'll see if she would agree to do that because I always think Sarah for everything."
He added that he doesn't believe the Clintons "need to be huge parts of that story," telling Cohen, "it's about the birth of a specific movement in our country, that's what we're interested in. We're working on the scripts now and I think it's really good."
Major Casting Updates for Versace Saga
Darren Criss and Edgar Ramirez have officially joined the cast of the "Crime Story" season focusing on the murder of Gianni Versace. Ramirez will play the late designer while Criss will take on his murderer, Andrew Cunanan.
While many assumed Lady Gaga would play Donatella Versace, Murphy previously shot those rumors down. On "WWHL" he added that they're "talking to a really great Oscar winner" to play the role.
Ryan's Least Favorite "Horror Story" Season Revealed
During a round of Plead the Fifth, Murphy was asked to divulge his least favorite season of "American Horror Story" so far.
His answer: "Freak Show."
But his reasoning had nothing to do with its reception from fans or critics, instead he simply said it was "so hard for me to make."
He also defended Ariana Grande against reports about her being a "diva" on the set of "Scream Queens," but pleaded the fifth when asked about the most "uncomfortable" moment he experienced between "Glee" co-stars Naya Rivera and Lea Michele on set.
In case you've lost track, a Hurricane Katrina season of "Crime Story" will air first in 2018, followed by Versace within six months and Lewinsky on a TBD date. "American Horror Story" Season 7 will debut in September 2017. "AHS" has already been picked up for 2 additional seasons after that.