Usually it's the students who start fights in high school, but in Ice Cube's newest movie "Fist Fight," it's the teachers who are up to no good.
TooFab's Madison Sloane-Brodsky was on the scene for the Los Angeles premiere of the film to chat with its stars and observe all the red carpet action -- as it happened.
Here are 7 things we learned:
Ice Cube is a lover not a fighter now
The former N.W.A. member admitted fighting is now a pastime because unlike his character Ron Strickland in the movie, he has no interest in instigating any disputes.
"You know, I'm not really a fighter anymore. I'm trying to be a calm, reasonable man so I'm not trying to fight nobody," the actor told TooFab.
Tracy Morgan is back to make us laugh.
The funnyman is back on the big screen for his first film since his near-fatal accident on the New Jersey Turnpike in 2014. Morgan arrived at the carpet with his wife and daughter who were both very present in his road to recovery. Morgan didn't spend too much time on the red carpet, but his co-stars told us he always kept spirits high during filming with funny jokes and random fun facts.
"I can finally start being funny again," Morgan told reporters.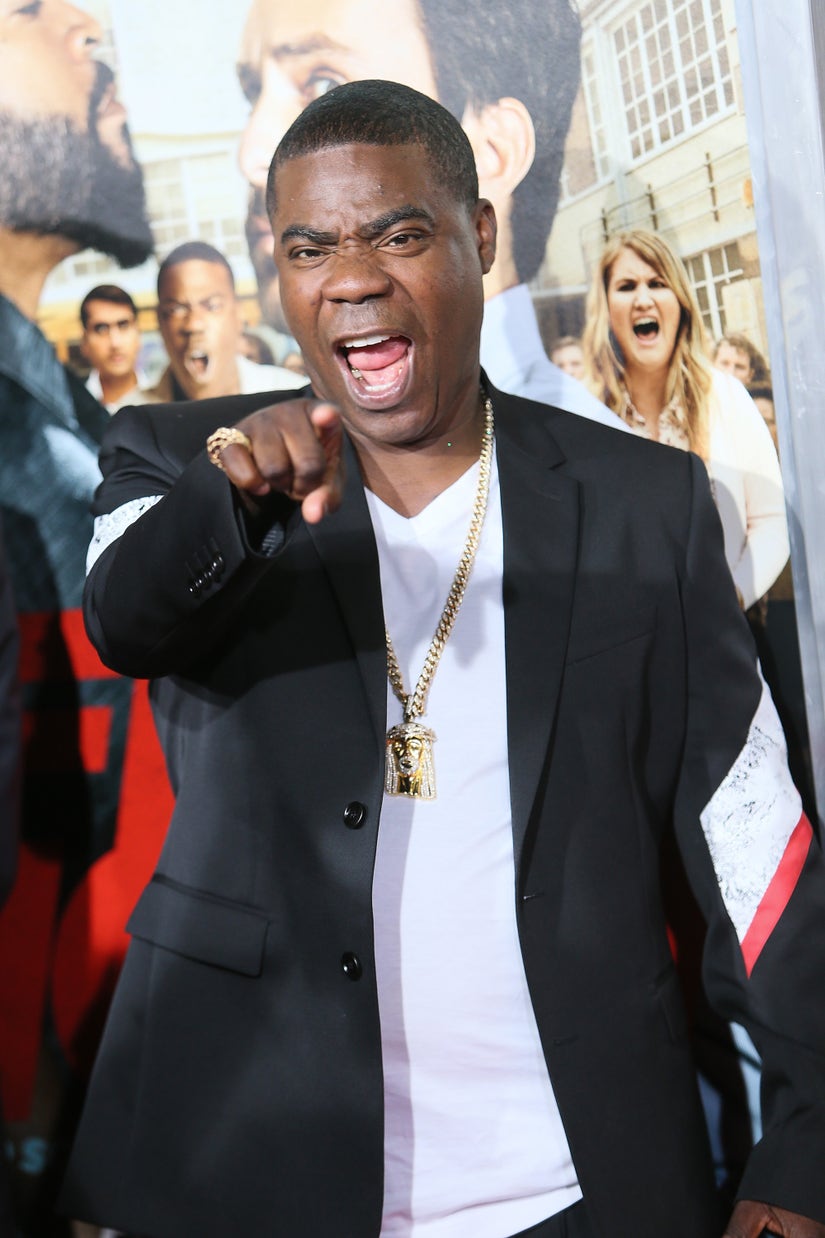 Getty
Director Richie Keen brought the "Always Sunny in Philadelphia" humor to the film
Most notable for his work on the FXX series "Always Sunny in Philadelphia," Keen is psyched for the world to see his movie directorial debut.
Keen said fans of the show will love the movie because it has a lot of the same sensibility of the TV show, as well as its star Charlie Day, of course.
"I think you will see that everything we did is pretty insane. I can't believe we got away with what we got away with and I think this isn't just the funniest movie of the year, it is the single most surprising movie of the year."
Extravagant fight scene between Ice Cube and Charlie Day took 8 days to film.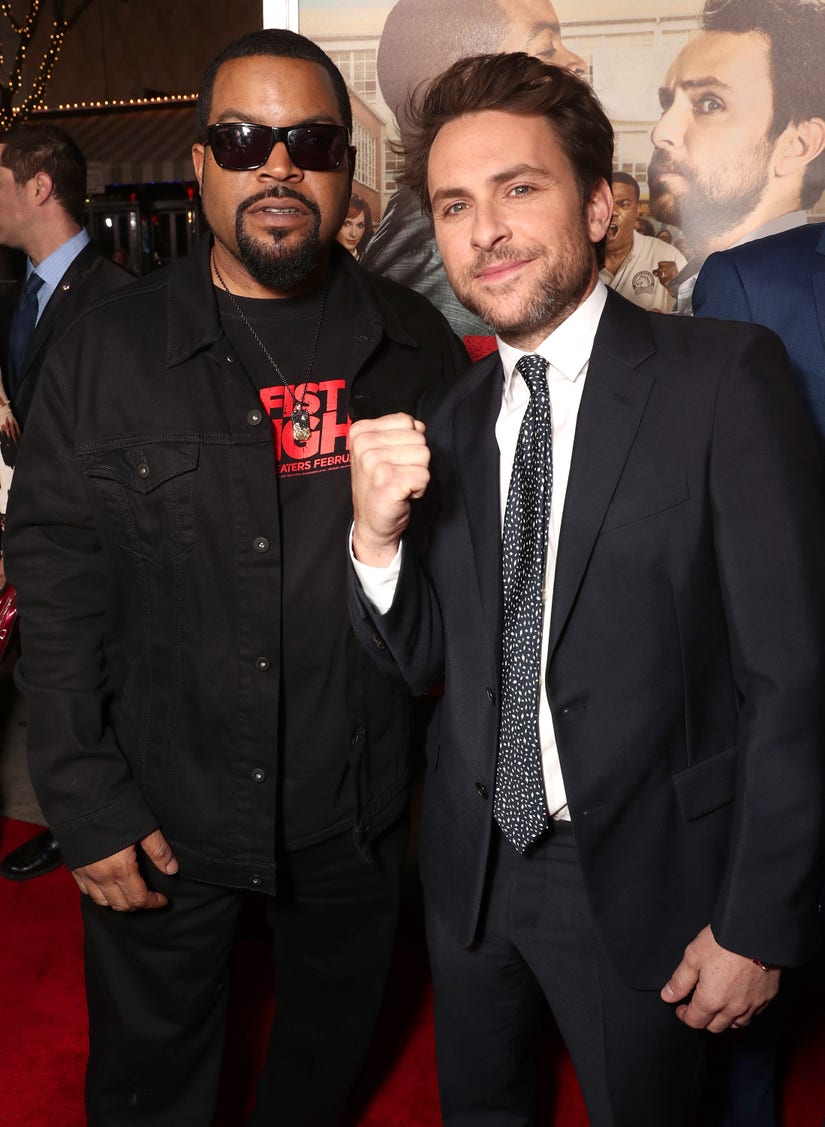 Getty
Screenwriters Van Robichaux and Evan Susser talked to real teachers to get inspiration.
The writers revealed that a huge part of their creative process was gaining insight into a day in the life of a teacher. What the duo quickly observed was how stressful it actually is for teachers to be dealing with difficult students and protective parents day in and day out for some many hours.
"So we tried to put that frustration on screen, but as a fist fight," Robichaux said.
The Jack U pizza guy is in the film.
Remember the pizza guy who snuck into Jack U's 24-hour livestream party two years ago and became Internet famous overnight? His name is Bill Kottkamp and he was cast in the movie as one of the students named William.
Kottkamp laughed about past incident, but said if he had to get into a fist fight with anyone it would be Diplo because he's the one who kicked him out of the party.
Kris D. Lofton knows which famous actor he wants to fight
The young actor from HBO's "Ballers" knew exactly who he would like to fight – Michael B. Jordan.
"I haven't seen you in a minute, bro. We did hard ball together and I owe you an ass whopping."