"Vanderpump Rules" featured the second week of Katie Maloney and Tom Schwartz's boozy New Orleans bachelor-bachelorette party weekend on Monday night – and the couple's relationship proved a little rocky yet again.
Though fellow "Vanderpump" cast members and fans have been quick to call out "Tequila Katie's" drunken outbursts and "bitchy" behavior, Maloney has a staunch defender in boss Lisa Vanderpump.
"I see she's endured a lot of criticism, and when I look at the footage – I'm a producer on that show as well – I think she's made some mistakes that have been largely due to alcohol, and her decisions haven't been as sound as when she's sober," Vanderpump said.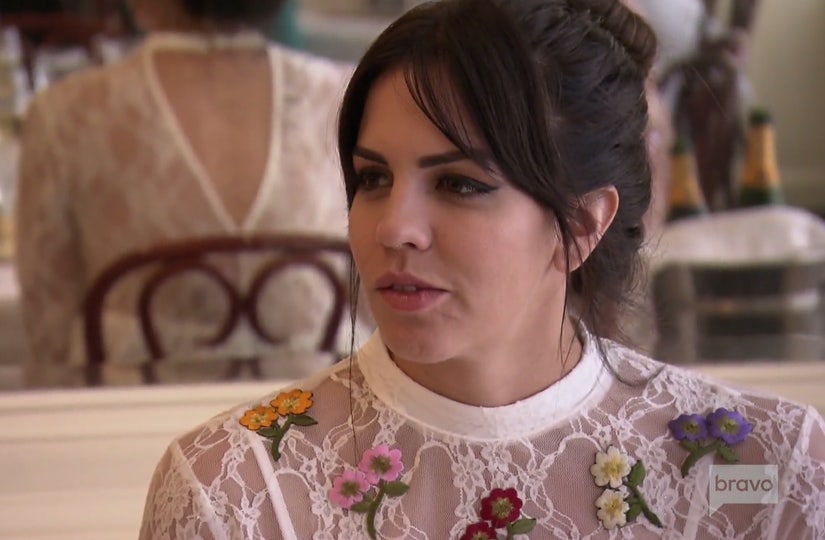 Bravo
During Monday's episode, a drunken Kristen said a drunken Katie told her the real reason she and Tom bicker constantly is because he's never admitted to/apologized for allegedly cheating on her with a random girl when the boys went to Las Vegas back in 2014.
After Katie dropped the bombshell, Kristen made it her episode-long mission to vindicate the bride-to-be, which has proven time and time again to be her M.O. In fact, Monday's episode was reminiscent of when Kristen slept with best friend Stassi's then-boyfriend Jax, and subsequently spent episode after episode playing the blame game to justify her actions.
Despite Kristen managing to piss off nearly every single cast member at least once over the last five years of the show, Vanderpump told TooFab she still has room for her in her heart.
"I actually do love each and every one of them -- even Kristen -- because you've got to be quite ready to put your life out there and then be committed to the show," she said. "Now, does she irritate the f--k out of me? Yes, she does. Have I wanted to strangle her? Yes, I have. But I have a deep affection for all of them because they've been part of the whole kind of journey that we've all kind of embarked on. And you've got to be brave.
"You've gotta have some gut to do a reality show, and I think they've committed to it," Lisa added. "They've committed to being honest even about their dishonesty. Jax talking about stealing sunglasses and how they've been dishonest in their relationships when they've been screwing somebody else. So their honesty to the viewer and the cohesion they all have together is the glue of the show."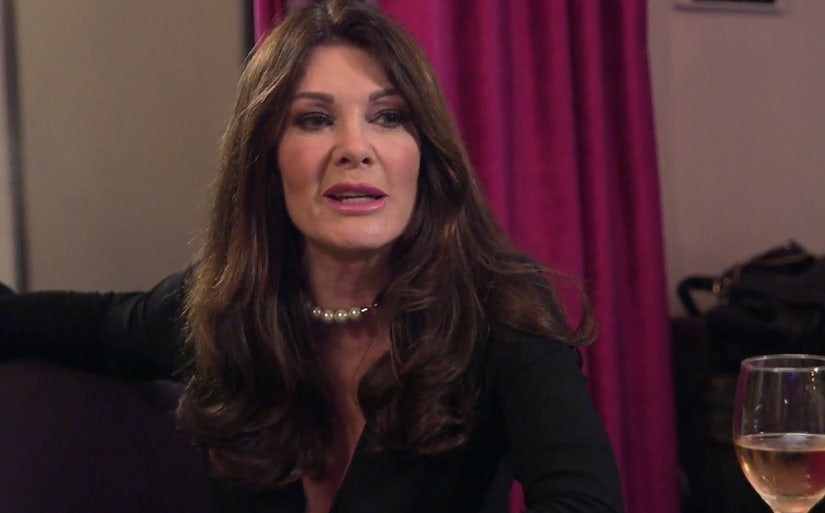 Bravo
The two notorious "Vanderpump" players who did not receive an invite to the New Orleans group getaway were Lala Kent (who exited the show midseason) and James Kennedy.
When asked for her thoughts on Lala, Vanderpump said: "Lala's no angel, let's not get this twisted. I mean, she threw out enough at Katie Maloney... Some you saw, some you didn't see about Schwartz and everything, but Katie has born the brunt of it. But Lala – she's been erratic, she's been undependable, so to speak, she's made mistakes, and she hasn't been totally transparent about what her life has been. And I think that's probably irritating to some of her cast members. But she's got a great quality about her, and I think she makes for great reality television."
As far as James Kennedy goes, Vanderpump still has hope for him.
"He's an obnoxious little tw-t, but that's when he's drunk. When he's sober, he's actually quite a decent human being and somebody that I do have a lot of time for. But just like when he has a drink, fur grows on the inside of his palms. He literally turns into the devil. So I don't have a lot of patience for that, and I kept kind of reminding him that drinking was unacceptable in the business, and he would think, 'Well, if I don't go to the bar, it wouldn't really count.' Like if customers bought him drinks, things like that. He has to grow up before he can come back, but I do have a lot of time for him."
But more importantly, we had to ask what Vanderpump thought of Kennedy calling himself "the white Kanye West."
"That's a brave statement," she said.
"Vanderpump Rules" airs Monday nights on Bravo.