Lisa Rinna either has amnesia or is completely unaware that the majority of her life is documented on a show called "The Real Housewives of Beverly Hills."
Here's the latest drama: Rinna told Eden Sassoon that she believes Kim Richards is an alcoholic/addict who's close to death, and that her sister Kyle Richards enables her. Sassoon then told Lisa Vanderpump, who then went straight to Kyle to fill her in.
During Tuesday's episode of "RHOBH," Rinna finally approached Eden about the situation. But Lisa Vanderpump told TooFab exclusively that there are some things the cameras didn't get.
"What happened was I went to lunch with Kyle and I said, well, Eden wants to see me," Lisa told TooFab. "She's already come to my house. I already told her to back off the whole Kyle thing. I've already said, if you keep going after Kyle… We've started off on a good foot, but if you keep going after my girl, my foot's gonna kick your ass. So I said to Kyle, 'Listen, I'm gonna go see her, she'll come see me, I'll see what she wants, but I'm going to tell you exactly what she says and I imagine it's going to be about you and Kim and blah blah blah.'"
Lisa Vanderpump and Kyle have had their ups and downs throughout the course of "RHOBH," but these days, the two seem to be really getting along.
"So Eden came for tea and then she started with Rinna," Lisa said. "And I said, 'Well what's she got to do with it?' And she goes, 'Well it's her that's been telling you the things.' And of course…we're not privy to see everything you see, so at that time, I hadn't seen her in the clothes shop saying Kyle's an enabler, and sort of we don't know what to believe. So when Eden is telling me that Rinna said this…it's what you see, you know? She said that."
There is no doubt Lisa Rinna said what she said. And as Lisa Vanderpump made clear, cameras are always rolling. The footage exists.
But a lot of the tension on Tuesday's episode and surrounding season 7 as a whole goes deeper than just a game of telephone gone wrong. The Lisas have had a tumultuous past, so it's no surprise Rinna was pissed at Sassoon for talking to Vanderpump "behind [her] back."
"Because of my experience with Rinna last year – me saying, 'No, that wasn't what was said,' and she's saying, 'Yes it was, yes it was.' It's a difference of three words, and I know what I meant, that's why I took her hands and I said, 'You should speak from your own position,'" Vanderpump said. "And [Rinna] said, 'Why'd you drag Kyle into this?' And I said, 'No, I thought you were gonna drag Kyle into this.' And she said, 'No, why don't you?' And she became so vociferous and aggressively attacked me last year. Luckily, the audience had my back."
Lisa recalled the women ganging up on her so much during season 6 of the Bravo series that she almost didn't return to the show.
"They were brutal to me last year because they all came at me and I don't like that at all, so I didn't want to go back this year." she said. "But I did, and I talked to Bravo and they said they would document so much of what I was doing in my fight against Yulin. And Kyle and I were having a laugh and then we introduced my friend to it, so yeah, it was a good decision."
Lisa added that despite all the drama, being a Real Housewife isn't all that bad.
"Last [week] you saw that when I'm relaxed, I'm about having fun," she said. "I love a laugh. I love to see the funny side. You know, when I said I think we should try wife-swapping, I actually said to Ken, 'Ken, we've never been asked in 35 years! There's something wrong. People fancy me. Can you hold your stomach in? You're putting them off!'
"So it's all that kind of conversation," Lisa added. "I love to laugh, and if someone's gonna take everything I say verbatim and really try and analyze it, well good luck with that – you shouldn't be a friend of mine. I mean, you know, I've had to apologize for things that really I've thought were funny and other people don't understand, so if you don't understand this humor, you're best not to engage too much with me. I've learned that."
The women of Beverly Hills will confront the she-said, she-said situation next Tuesday on "The Real Housewives of Beverly Hills."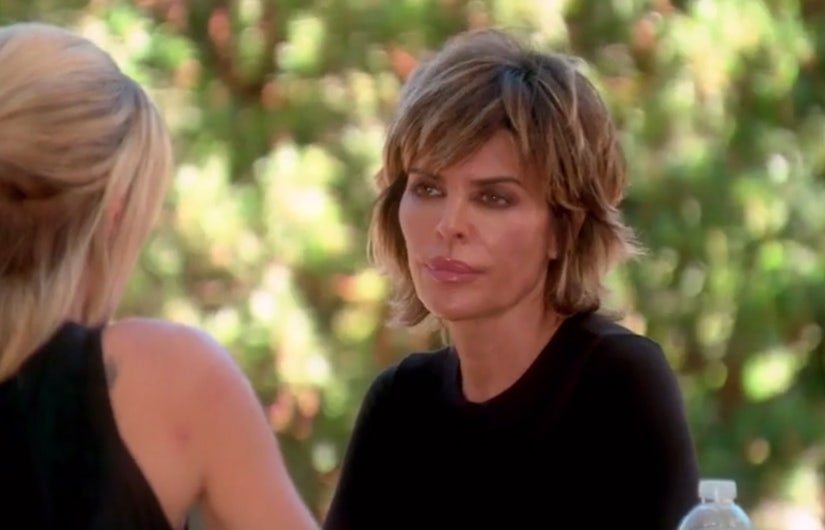 Bravo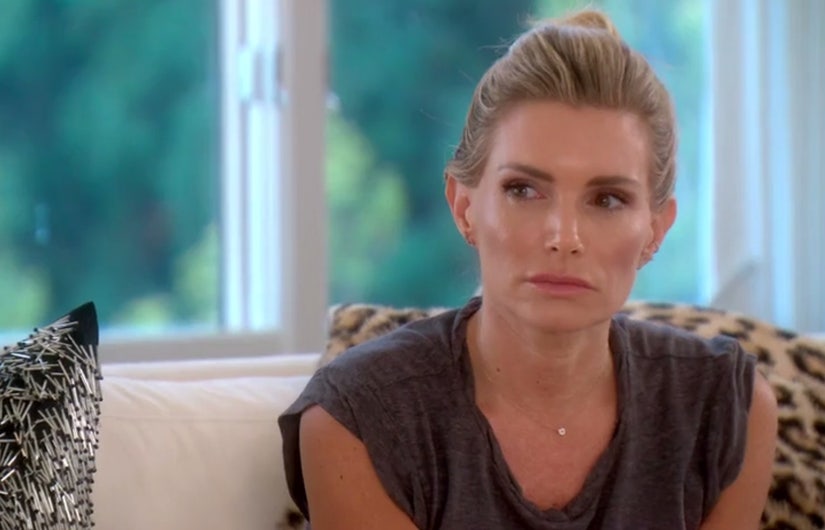 Bravo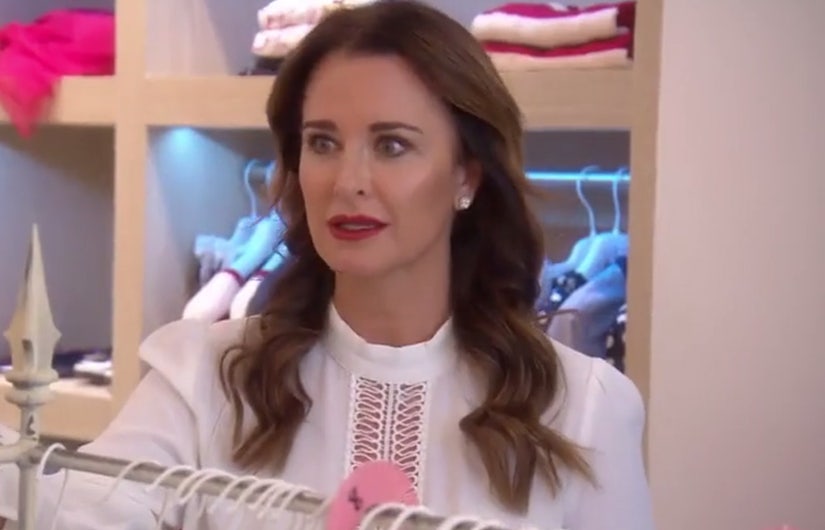 Bravo