Today marks 10 years since "The O.C." aired its very last episode. 10 years. Let that sink in.
"The O.C." was more than just a show, though. It was a pop-culture phenomenon that earned impressive ratings when it first aired in 2003. But like most hit TV shows, "The O.C." ran its course and was canceled in 2007, even after an online petition to keep the show alive gained over 700,000 signatures.
Nonetheless, the melodramatic, four-season series launched the careers of several actors, including that of Autumn Reeser, who played Taylor Townsend, the type-A social climber who at one point was sleeping with the school's dean.
"My part on 'The O.C.' opened more doors for me," Reeser told TooFab during an interview for her upcoming E! series "The Arrangement."
"Certainly, any time you get a role that's more high profile with more eyes on it, more casting directors are gonna see you, so I had more opportunities, which was wonderful because being an actress is all I ever wanted to do with my life. So the opportunity to get in more doors and tell more stories is the best thing that came from that, among other things, but that was a big one."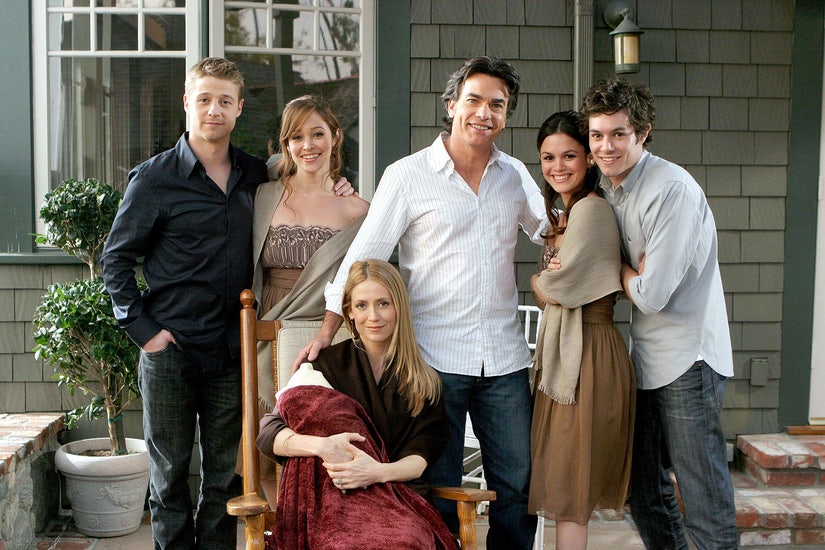 Everett Collection
As impactful as "The O.C." was for Reeser's career, however, she actually didn't even know it was the series finale anniversary.
"I didn't even know it was the 10-year anniversary for the show until I did an interview with InStyle," she confessed. "I was like, 'Oh, good to know!' I feel like now I need to post some sort of social media celebration."
Reeser also put to rest rumors that there was any bad blood currently among the cast.
"I see people from time to time," she said. "I've seen Melinda [Clarke] and people behind the scenes, too. And I was guest starring on "Hart of Dixie" with Rachel [Bilson] last year. And Ben [McKenzie] had guest starred in this stage show that I do a couple times, so I run into people from time to time, yeah.
"I think it would be lovely to see anyone who I worked with on that show again."
Stay tuned to TooFab for Autumn's interview on her new series, "The Arrangement," which debuts Sunday, March 5.