We're just days from the 2017 Academy Awards when every pop culture and entertainment news site on the internet is beating their heads against the wall to think of some type of "drumbeat Oscar content" to produce that stands out from the pack.
Sadly, we're all Oscar-ed out and feel we failed that task so instead we present you with some really ridiculous moments from Oscar history.
When Sacha Baron Cohen spilled ashes all over Ryan Seacrest
In 2012, comedian and actor Sacha Baron Cohen, dressed as "The Dictator," spilled the ashes of Kim Jong-il all over Ryan Seacrest. Unfeathered but oddly confused, Seacrest's co-host Guliana Rancic noted the iconic moment by saying, "Ryan, do you know how lucky you are to be the one chosen on the red carpet?"
When Sean Penn made an untimely green card joke
In 2015, Sean Penn announced the winner for Best Picture, but not before insulting the movie's director, Alejandro G. Iñárritu. "Who gave this son of a bitch his green card?" Penn said after revealing "Birdman as the winner. The Oscars had been under scrutiny that same year for not having enough diversity among nominees. Smooth, Sean. Smooth.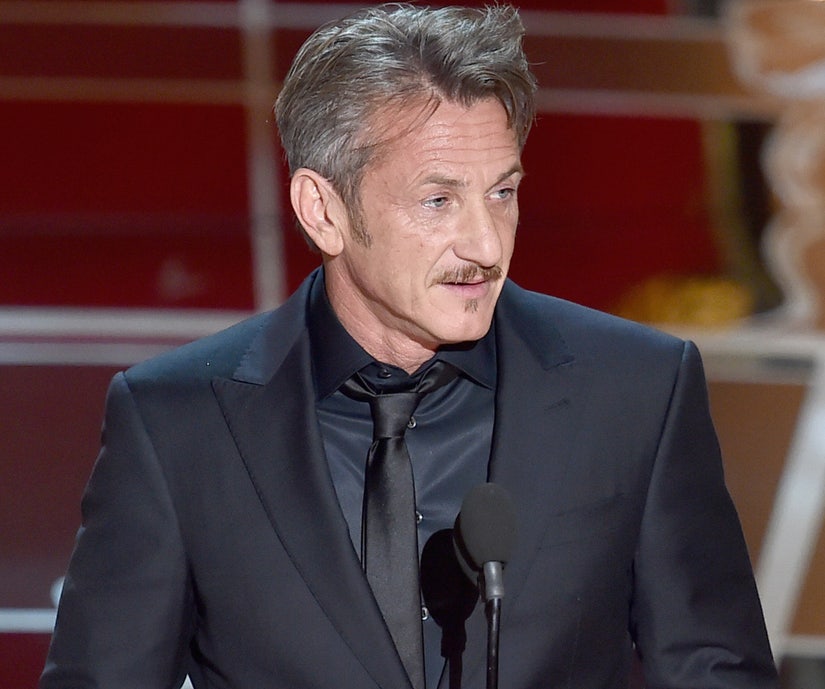 Getty
When Jennifer Lawrence tripped after talking about not tripping
Following her on-stage flop when Lawrence walked up to accept her 2013 Oscar, the actress told Lara Spencer she had specifically practiced walking in her dress this year, on stairs, to avoid another fall. Moments later, the lady in red toppled right on the red carpet. She didn't even need stairs this time.
When Angelina Jolie kissed her brother
After winning her first Oscar in 2000 for "Girl, Interrupted," Angelina Jolie shared a not-so-innocent lip smack with her brother, James Haven. The little moment of incest came shortly after Jolie claimed she was "so in love" with her brother in her acceptance speech. Of course, Jolie came back to say the moment was not as seems: "It was an amazing moment, yet it was totally misconstrued."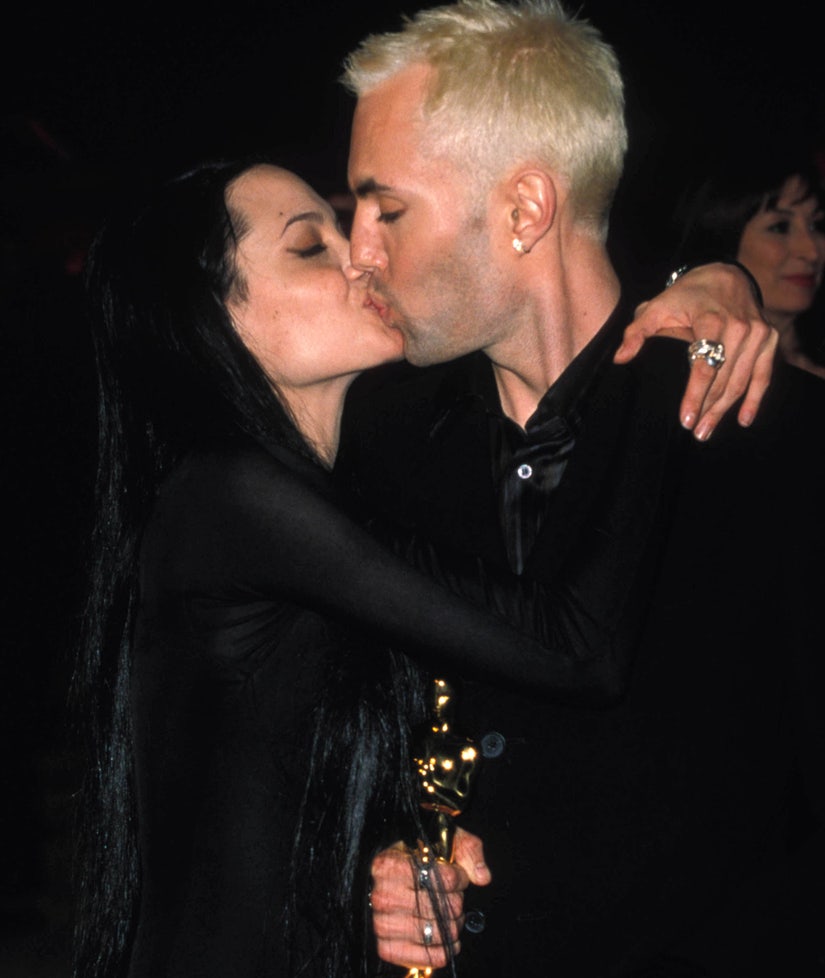 Alec Michael-Globe Photos
When Dakota Johnson snapped at her mom on the red carpet
During a red carpet interview at the 2015 Oscars, Melanie Griffith insisted she would not be seeing "Fifty Shades of Grey" because of all the sex scenes her daughter, Dakota Johnson, participated in while shooting the film. The conversation continued, and finally Johnson snapped: "All right! You don't have to see it!"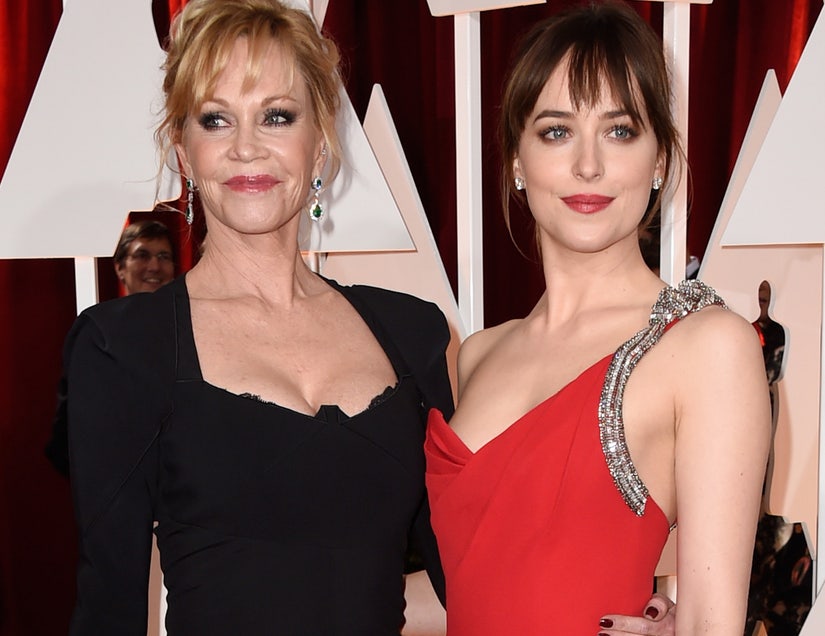 Getty
When Trey Parker and Matt Stone dressed up as Jennifer Lopez and Gwenyth Paltrow
2000 seems like it takes the throne for wildest moment. When South Park creators Trey Parker and Matt Stone came dressed as Jlo in her iconic green wrap dress from the Grammy's and Paltrow's pink gown she wore to the Oscars the year before, many assumed the two were simply showing off their comedic chops in the silliest way possible. The two later confirmed that they had both had consumed sugar cubes of LSD (acid) before walking the red carpet.
When John Travolta introduced 'Adele Dazeem'
Adele Dazeem does not exist, but Idina Menzel does, and that's who John Travolta struggled with introducing at the 2014 Oscars. Instead of getting upset, Idina "let it go" and nailed her performance of the "Frozen" hit song.
When Icelandic musician Bjork came into the Oscar's red carpet in 2001, it's safe to say jaws dropped everywhere. If her swan tutu gown wasn't enough (it even has its own Wikipedia page), the singer laid an egg as she walked on the red carpet Many assumed she simply just dropped her bag to later discover she actually, really, dropped an egg out of her gown.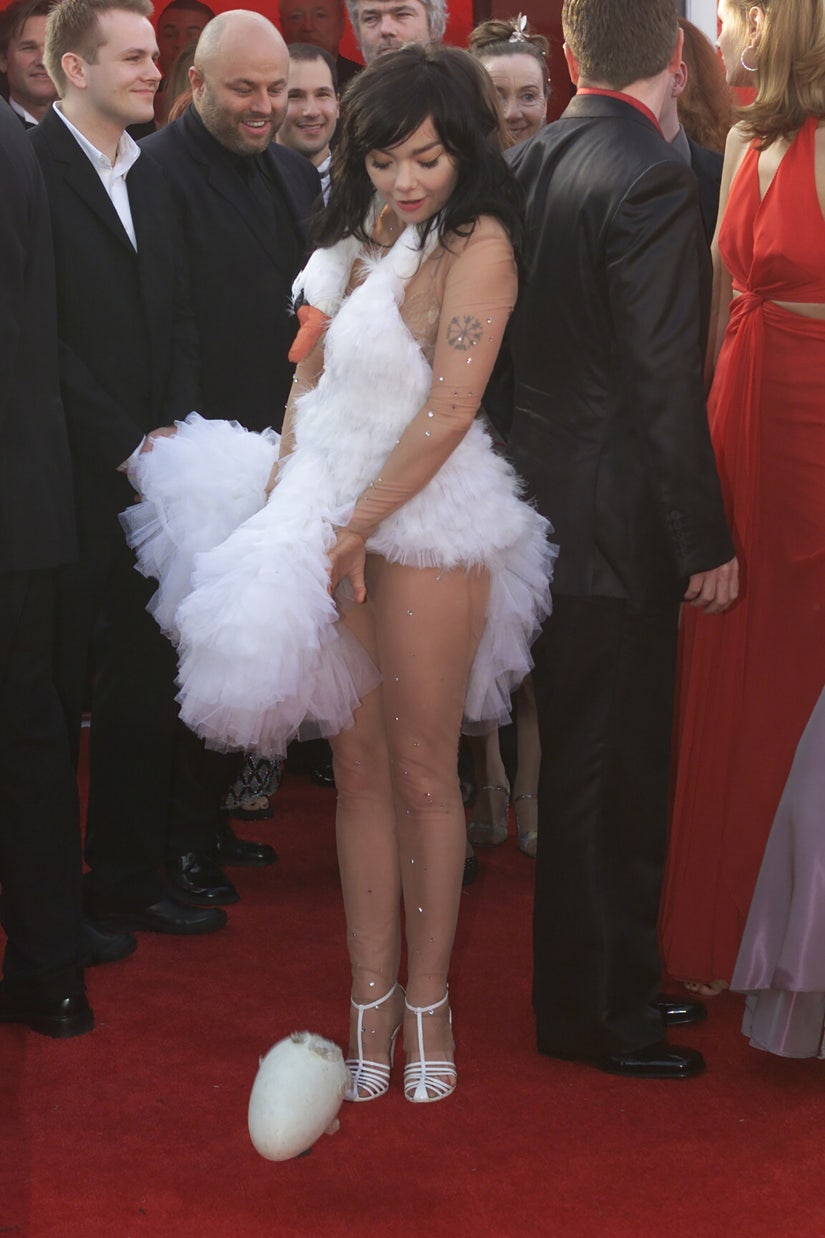 Getty
When Jennifer Aniston had to present in front of Brad and Angie
The 2009 Oscars was the first time Jennifer Aniston, Brad Pitt and Angelina Jolie were publicly present in the same room. Pitt and Aniston ended their marriage four years prior after reports ran rampant that Pitt and Jolie were romantically involved. But Jen was nothing shy of professional as she presented an award directly in front of her ex and the other woman, who were both nominated.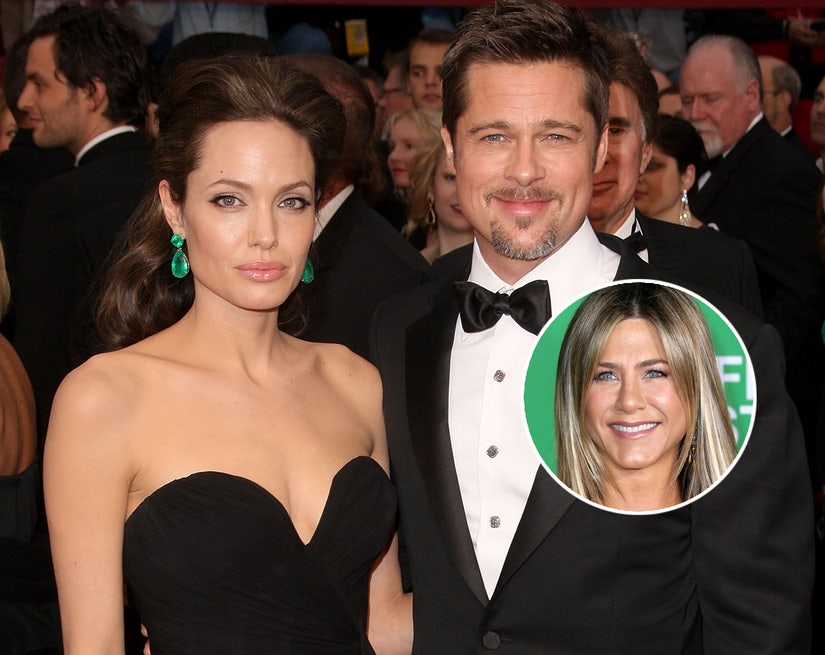 Getty
When Adrien Brody made out Halle Berry
Halle Berry was just as surprised as the audience was when Adrien Brody planted one on her upon accepting the award for Best Lead Actor for his role in "The Pianist." Berry, who announced Brody as the winner, was actually married to Eric Benét at the time, so there's a good chance the kiss took Benét by surprise, too.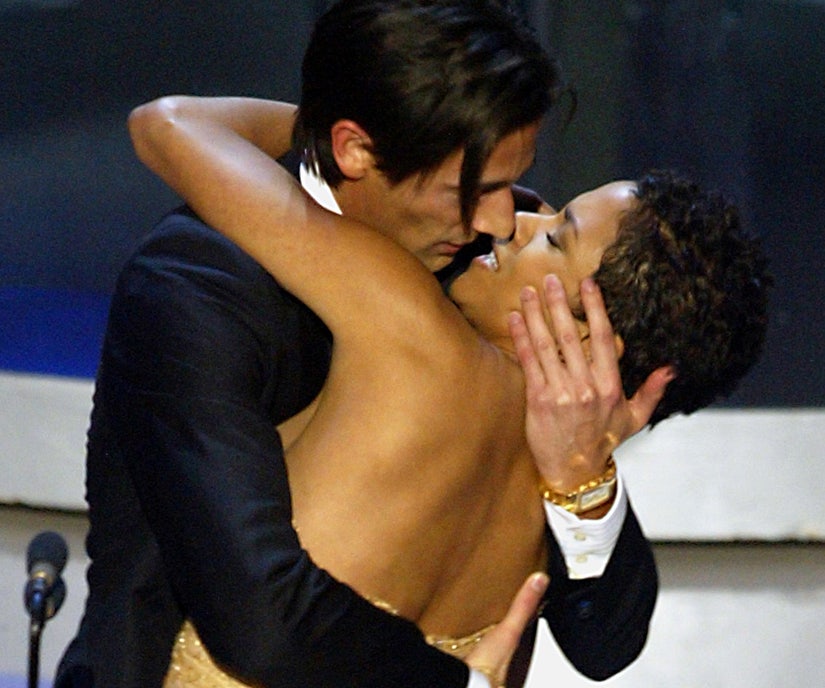 Getty
When Seth MacFarlane insulted multiple actresses at once
When producers asked the TV superstar to host the 2013 Oscars, they had no idea his jokes would be so heavily racial and sexist. His cringe-worthy opening number, "We Saw Your Boobs," was a major slap to actresses and their on-screen nudity. Critics said MacFarlane's jokes were completely inappropriate for the occasion.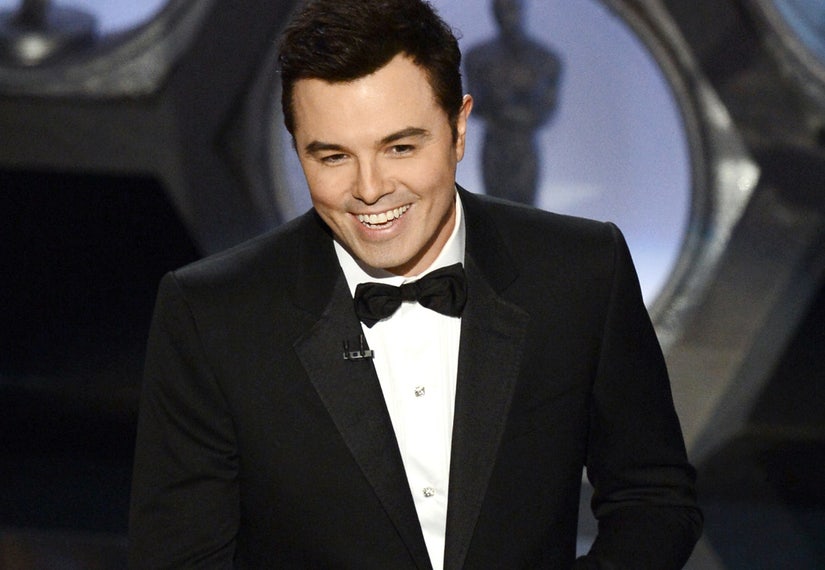 Getty
When Ryan Seacrest was gearing up to interview Jennifer Garner and Laura Linney in 2008, Gary Busey decided he wasn't going to have it. Busey yelled over at Seacrest putting an delay on his interview with Garner. As soon as that debacle seemed to end, Busey proceeded to make another call for Linney, and showing up again a third time for a kiss from the ladies.
When Anne Hathaway and James Franco hosted the 2011 Oscars
The duo was paired up to host the Oscars in an attempt to attract a younger audience, but the whole thing just backfired. Most agree the collaboration made for a very awkward show. Frano, despite wearing a dress, was pretty boring and aloof the entire time. He told David Letterman that "the Tasmanian Devil would look stoned standing next to Anne Hathaway." And stoned he looked.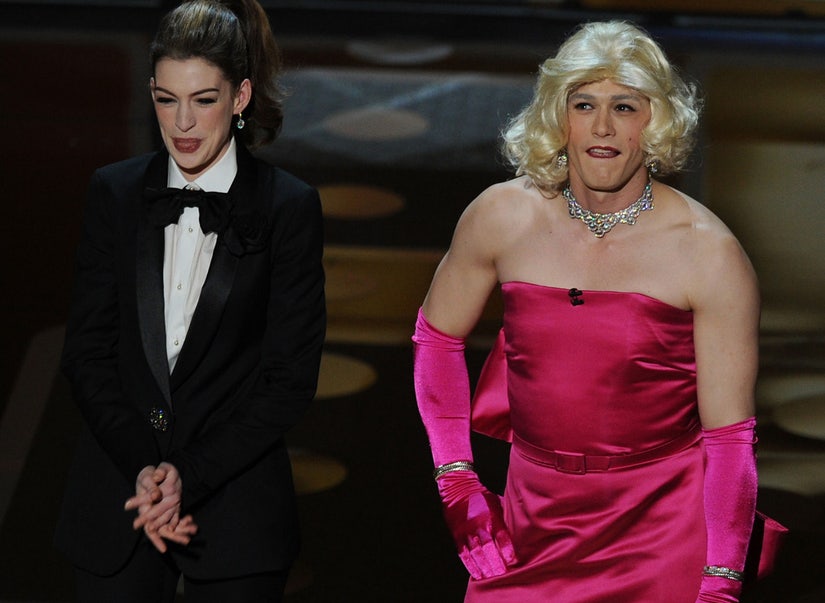 Getty