Freddy Kruger gets all the glory as a horror icon, but Nancy Thompson from "Nightmare on Elm Street" is a true hero.
At least that's what star Heather Langenkamp thinks looking back at her character ahead of the 30th anniversary of "Nightmare on Elm Street 3: Dream Warriors," the sequel which many horror fans cite as their favorite film of the franchise.
The movie brought Nancy back into the fold, after being MIA for Part 2. In "Dream Warriors," she's therapist helping a group of troubled teenagers fight the same murderer who plagued her dreams years earlier. The movie was a huge hit for New Line at the time and gained a cult following on home video.
"It's really hard for me to think that 'Nightmare on Elm Street 3: Dream Warriors' is at 30 years," Langekamp said during a conversation with TooFab's Brian Particelli. "Each anniversary that comes up, I start thinking about everything that happened around the time when I got that film, thinking back to that moment when [director] Wes Craven called me and said he had written a script and my character recurs, that my character would come back. That was before the days of sequels. It wasn't usual to think that your character might continue. I was extremely taken aback, then extremely flattered."
(Watch the interview here ... story continues below)
While Wes talked her into returning, she wasn't so sure about the approach at first.
"I did not think the formula would definitely work," she admitted. "But when they started bringing in the kids, we started forming this bond with these kids and slowly we developed relationships. Everyone was falling in love and falling out of love too. We were on pretty grungy sets, it was a low budget movie. I remember we were each given dressing rooms in one of the places that we were that were basically an army cot in the middle of a bare room. There was no glamour."
One of those "kids" was a then-unknown Patricia Arquette, who played Kristen, the young woman who has the power to pull others into her dreams. Though she was just starting out as an actress, her father Lewis Arquette, sister Rosanna and grandfather Cliff were already well established in the industry.
(Story continues below photo)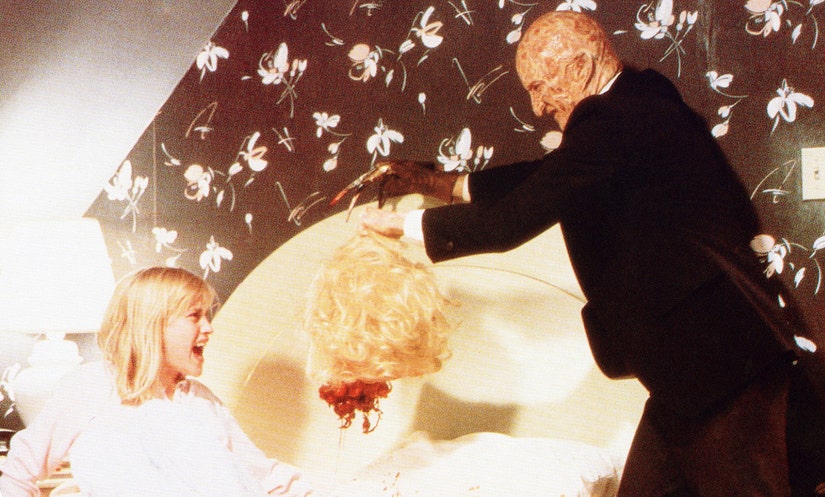 Everett Collection
"Her reputation as part of this old Hollywood family, it intimidated me," said Langenkamp. "I was more scared of meeting her than she was of me, for sure. I knew she was going to be an amazing actor and I knew she was going to have all of this support in her life to make her even better than she probably naturally was. That goes a long way."
Looking back, Heather said Patricia's acting was "amazing," as she brought a "sense of vulnerability and super strength" to the role.
"My whole career with 'Nightmare on Elm Street,' I was trying to do that, but I felt with her I was watching it kind of happen," Heather continued. "I had a few scenes with her. I went, that's it, that's the Nancy-ness Wes Craven was trying to bring to these female heroes."
While Arquette would find huge success after "Dream Warriors" with "True Romance," "Medium" and her Oscar-winning role in "Boyhood," her co-stars struggled.
"Horror still wasn't at the level of acceptance that it is now," said Heather. "It was hard to get work after those movies. We were still considered a B-movie in a lot of ways, social media didn't exist yet. In terms of it doing that much for our careers, I feel like with actors like Jennifer Rubin, Ken Sagoes, I think if that movie had been made today, those names would have rocketed to the top of the celebrity atmosphere."
(Story continues below photo)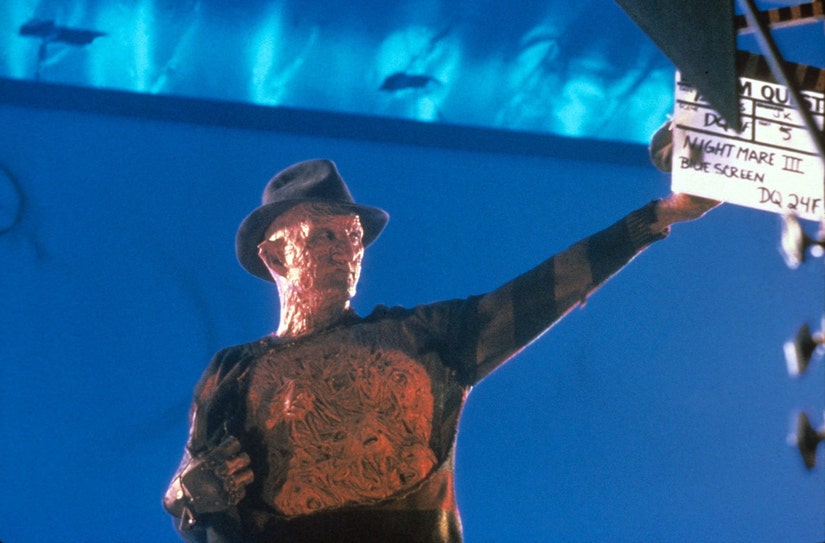 Everett Collection
Robert Englund's Freddy did breakthrough in a huge way after "NOES 3" though, something Langekamp witnessed firsthand in a very surprising way.
"I realized that the 'Nightmare on Elm Street' series was changing into something huge when Halloween arrives and I have a little Freddy Kruger at my door," she revealed. "I was like, 'Oh my gosh, Freddy Kruger's now like an icon of horror, he's a Halloween costume. That let me know that America was really loving Freddy Kruger."
They loved him so much, they made 5 more sequels, a remake, a TV show, comic books and a Nintendo game. And while Heather returned once again to play herself in the very meta "Wes Craven's New Nightmare," she doesn't regret her character's fate in "Dream Warriors."
30-year-old Spoiler Alert: Nancy dies.
"When I saw that Nancy died, I thought that Wes Craven had really taken the whole story to the next really great level," Langenkamp told TooFab. "One of the problems with Hollywood is they're afraid to kill off their heroes. So, as a result, you kind of are left in this limbo where your hero never really fully achieves their potential. Nancy Thompson is a really important character because I believe she did die in the third one."
We'll have more with Langenkamp on Monday, as she reflects on life after Nancy, reveals her issue with the "Scream Queen" label, explains why she'll never watch the 2010 remake and lays out how the series could move forward if they ever try again.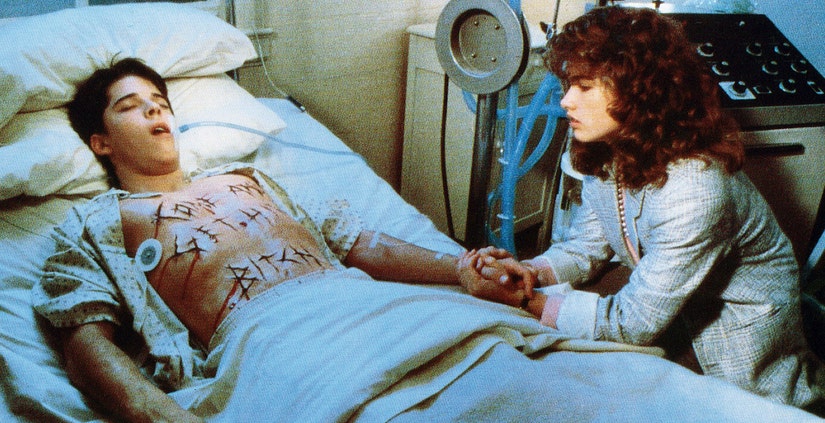 Everett Collection