Sorry, Rooney Mara, but OG Nancy Thompson has no desire to see the 2010 remake of "Nightmare on Elm Street."
It's been 8 years since Wes Craven's film was recreated with a CW-friendly cast and Jackie Earle Haley behind Freddy Kruger's burnt face, but Heather Langenkamp still hasn't watched it ... and she never will.
"I can't let go of my own vision of 'Nightmare on Elm Street,' I just don't want to," Langenkamp said during an interview celebrating the 30th anniversary of "Nightmare 3: Dream Warriors. "I don't want to see another person play Freddy Kruger. I don't want to see scenes that we worked really hard on be reimagined. I respect their reason for doing it but I don't want to have it in my imagination or my mind."
"Those memories are so precious to me. I was a teenager when I made that movie so it's so formative," she added. "My friendship with Robert Englund is so important to me that I don't need it."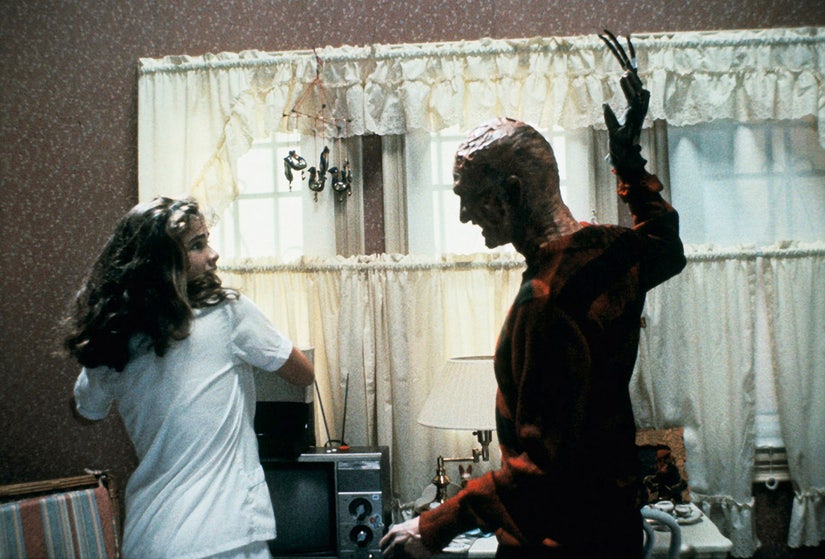 Everett Collection
Langenkamp's been done with the franchise since playing herself in "Wes Craven's New Nightmare," while Englund put on the mangled makeup for the last time at a fan convention in 2014. But does Heather think he's truly done with the Christmas sweater-wearing maniac?
"I think that there's probably moments that he would like to do it," she said. "You have to put aside these roles that you've become so known for if you want to ever hope to do anything else. You do kind of get a little trapped in the past ... I do think Robert's smart to shut the door on certain parts of his role as Freddy Kruger. I think he'll always meet fans, he'll always entertain people with stories about Freddy, but the makeup is such a physical manifestation of who he was, that I think it's a good idea."
That being said, she added she would "love to go back in time and do another movie with him, I would love nothing more than that."
While the NOES remake wasn't especially loved by critics or fans, Langenkamp believes there are still fresh ideas to be mined from the franchise.
"You see this in some of the other horror franchises, is that they're taking the universes of these stories, all the elements of the story that was created and picking something that was over here, not the main thrust of the story and expanding upon it," she explained. "There's so much in the 'Nightmare on Elm Street' realm that could still be explored and Freddy Kruger could still be explored someone."
"I would never say no to the option of doing something like that," she added of possibly returning. "It's a great universe and it's one of the most creative franchises, there's more to be made, I'm sure."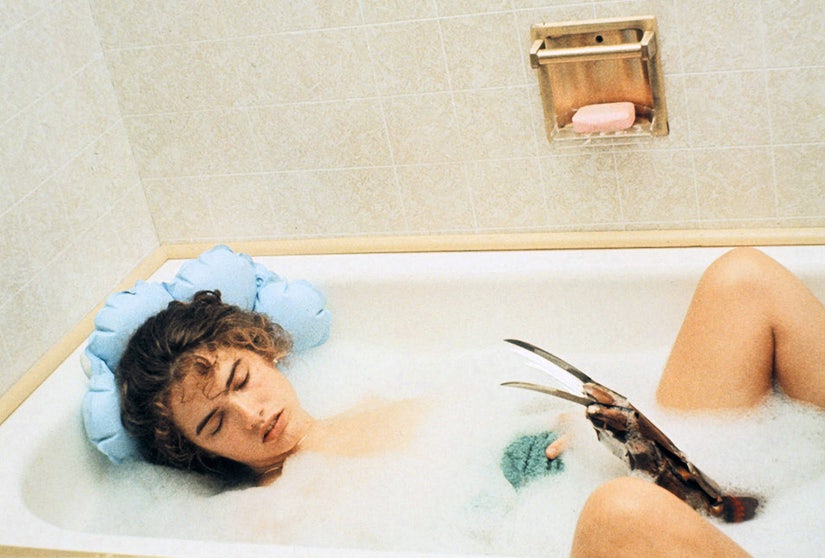 Everett Collection
Heather is looking for more on-camera work in general these days. Surprisingly enough, she's been spending more time behind scenes, working at her husband's special effects company. "I realized if I really want to be with my husband and my kids and all of us as a family together, maybe I should pivot and help Dave in his business," she explained. "I know that I really enjoy certain aspects of running the office and, believe it or not, I just love accounting."
Heather and her husband have worked with Ryan Murphy on "American Horror Story" and "Scream Queens," as well as films like "Star Trek Into Darkness," "Dawn of the Dead" and more. She'll next appear on screen in a cameo for the upcoming "Hellraiser film."
"In general I hate doing cameos, because they basically want to march you across the screen and say they have you in their horror movie," she said. "I'm anxious to see what I look like in that. The script was great, I really liked it and I thought it was really creative. To see one that comes across the page as being very bizarre and fresh was the main attraction for me."
"I've been getting lots of offers from wonderful young filmmakers to do a short day here, a day there and what I need to do next is put all that reel together and get myself a real agent and get back to work," she added. "I do miss it a lot and when I do have a chance to do a little film, I just think to myself, 'What am I doing working at an FX studio in the office?' I need to get out there and do what I really am passionate about. I told my husband, 'My kids are out of the house, they're both grownups, do I have to work here anymore?'"
Watch the video above to see what she said about her troubled history with the "Scream Queen" label and how the franchise's fans still surprise her with their personal stories all these years later.
See Part 1 of our interview below: