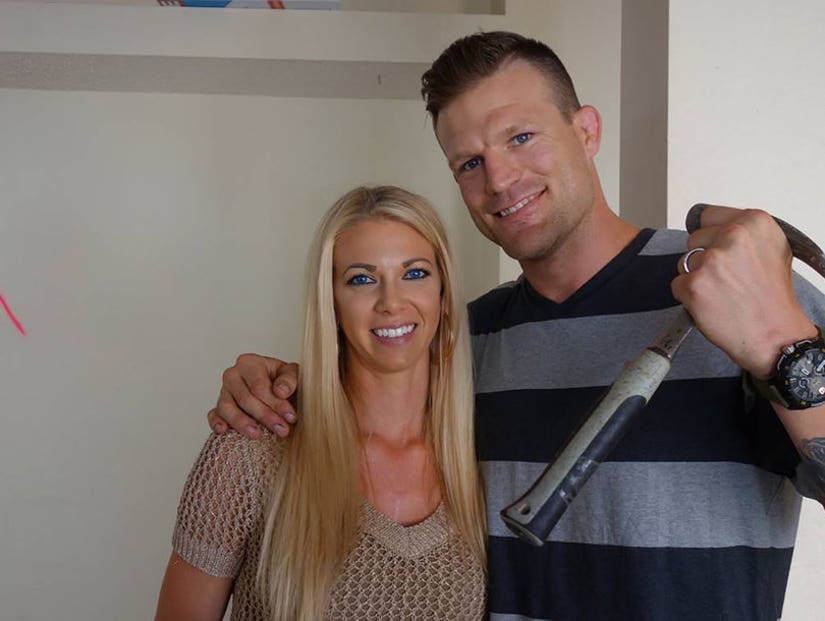 HGTV
While the marriage between Tarek and Christina El Moussa falls apart, HGTV is banking on some new couples to carry the "Flip or Flop" franchise.
The network unveiled a video sneak peek Thursday of the additional titles in development including spinoffs planned in Las Vegas, Atlanta, Chicago, Los Angeles and Nashville.
The first one to hit the air will be "Flip of Flop Vegas," premiering April 6. The series stars contractor and MMA fighter Brustol Marunde and his wife/real estate agent and designer Aubrey.
Waiting for your permission to load the Facebook Video.
"In Vegas, the higher the risk—the greater the reward," Bristol said in a statement. "Together, Aubrey and I are unstoppable. There's no flipping project too hard for us to tackle."
"We've successfully flipped more than 140 homes," she continued. "We manage every aspect of the flip and we're willing to take on properties others won't even touch."
Though OG flippers Tarek and Christina have separated, they don't want the show to end.
"Currently season 6 is on air and Tarek and I are filming Season 7 of 'Flip or Flop' and filmed together, three, four days a week," Christina revealed in a recent interview. "We have a great crew, we have so much fun on set and we, you know, we look forward to continuing the show."
Tarek also said they're "hoping to continue shooting the show," though HGTV hasn't announced anything past Season 7. "We love what we do, we've been doing it a long time. That's our job. We're looking on moving forward."