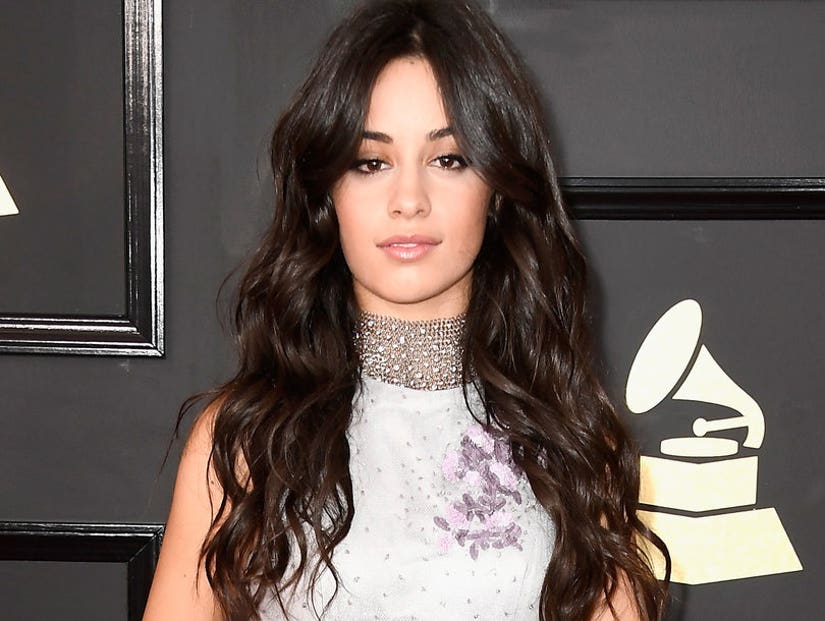 Latina
Camila Cabello pulled out of the successful girl group she's known for half a decade, and while Fifth Harmony plans to carry on, its breakout star isn't looking back.
The 20-year-old Cuban-Mexican-American singer and former "X Factor" contestant told Latina magazine she's "so excited" for the day she gets to play her music for friend and love confidant Taylor Swift.
"Our friendship has never been about career or anything professional," Cabello said. "I tell her about boys and cry to her about boys. I feel like we have something really cool where we can just be honest with each other, and we can just be girls, talking about stupid crushes. It's the best."
Here are four other takeaways from her cover story with the mag:
Why she left Fifth Harmony:
"I started in the group when I was just 15. I needed to follow my heart and my artistic vision. I'm grateful for everything we had in Fifth Harmony and for [this new] opportunity. I am less focused on success and more on doing my best and pursuing my artistic vision to the fullest, wherever that takes me. Of course I also hope people will enjoy my music!"
Her struggles with anxiety:
"Late 2015 and the beginning of 2016, I had terrible OCD, and it was just totally out of control. I would wake up with a super-accelerated heartbeat and really negative, intrusive,compulsive thoughts. I was so inside my head, and I didn't know what was happening. I totally understand now — being in it — why there shouldn't be such a stigma on mental illness because it's a pretty commonthing for people. But you can get help. If you're dedicated to making it better, you can — because I'm in a much better place now. I started reading books about it, and it really helped a lot when I understood [the illness], and that [the thoughts I was having] weren't real. Sometimes you have to remind yourself to slow down and take care of yourself."
"I get why people are interested in my love life, but I don't want to give people that piece of me because it is the most important part. Here's my dream life: I want to make songs and have incredible experiences with people. I don't want to be locked up in a hotel room and just do press and red carpets. That's not the kind of life I want to live. I want to make music, but I also want to go on road trips with friends. I want to go backpacking around Europe. I want to meet a Spanish boy in Spain and fall in love."
President Trump's immigration laws:
"At this point, he is president, but it's about making sure our voices are heard and letting him know that we are not going to surrender to his language of hatred against our people, Muslim people, people of color, gay people, people with disabilities — everyone he shut down in order to get where he is right now. We're going to stand our ground. He needs to be a good president, not just for those who voted for him, but for all of us, even the people that he hurt and insulted. Love is gonna trump hate. I never planned on being so politically involved, but this hit so close to home for me that it wasn't politics anymore — his was a human issue."
"It's really important for me to say [to my fans], 'Hey, I'm an immigrant. I'm Cuban and Mexican. I worked super hard and I'm living my dreams right now, and you can, too.'"