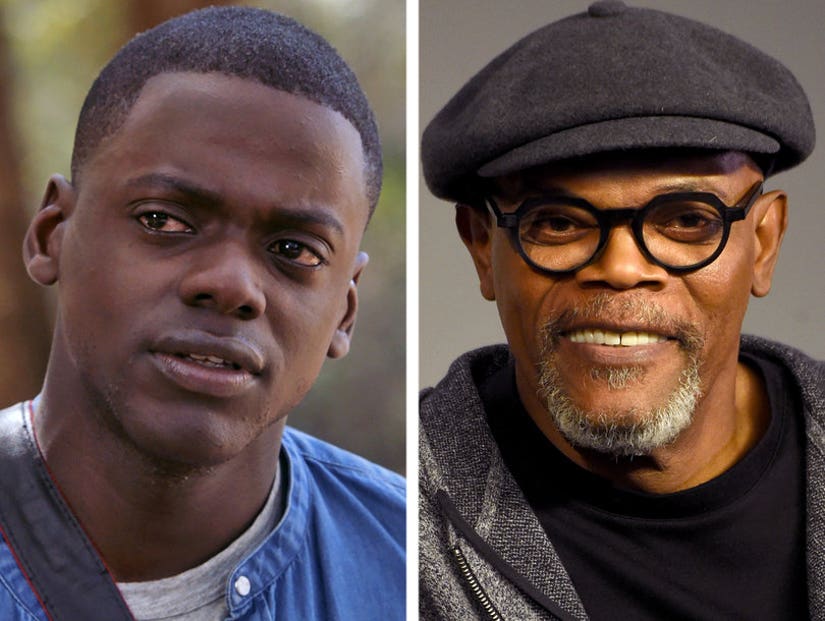 Getty
Jackson, who is currently on the big screen in "Kong: Skull Island," criticized the casting of the British actor over an African American in the lead role. "Daniel grew up in a country where they've been interracial dating for a hundred years," Jackson said. "What would a brother from America have made of that role? Some things are universal, but everything ain't."
Kaluuya told GQ he respects Jackson for being "a guy who has broken down doors" and having "done a lot so that we can do what we can do," but disagrees with the notoriously foul-mouthed actor's position on "Get Out."
"Here's the thing about that critique, though. I'm dark-skinned, bro. When I'm around black people I'm made to feel 'other' because I'm dark-skinned. I've had to wrestle with that, with people going 'You're too black,'" he said. "Then I come to America and they say, 'You're not black enough.' I go to Uganda, I can't speak the language. In India, I'm black. In the black community, I'm dark-skinned. In America, I'm British. Bro!"
He went on give examples of discrimination against the black community in London, citing recent riots where "black people were being killed by police."
"This is the frustrating thing, bro -- in order to prove that I can play this role, I have to open up about the trauma that I've experienced as a black person," he continued. "I have to show off my struggle so that people accept that I'm black. No matter that every single room I go to I'm usually the darkest person there. You know what I'm saying? I kind of resent that mentality. I'm just an individual. I resent that I have to prove that I'm black. I don't know what that is. I'm still processing it."
"Let me say, I'm not trying to culture-vulture the thing. I empathize," he concluded. "That script spoke to me. I've been to Ugandan weddings, and funerals, and seen that cousin bring a white girl. That's a thing in all communities. I really respect African American people. I just want to tell black stories."
The casting decision was also discussed by Jordan Peele in an Observer interview, in which he admitted that the did not plan to, nor want to cast a British actor in the lead, but he felt Kaluuya was perfect for the role.
"This movie was so much about representation of the African American experience," Peele said. "Once I'd wrapped my head around how universal these themes were, it became easy for me to pick Daniel, because at the end of the day, he was the best person for the role. He did the audition and it was a slam dunk."