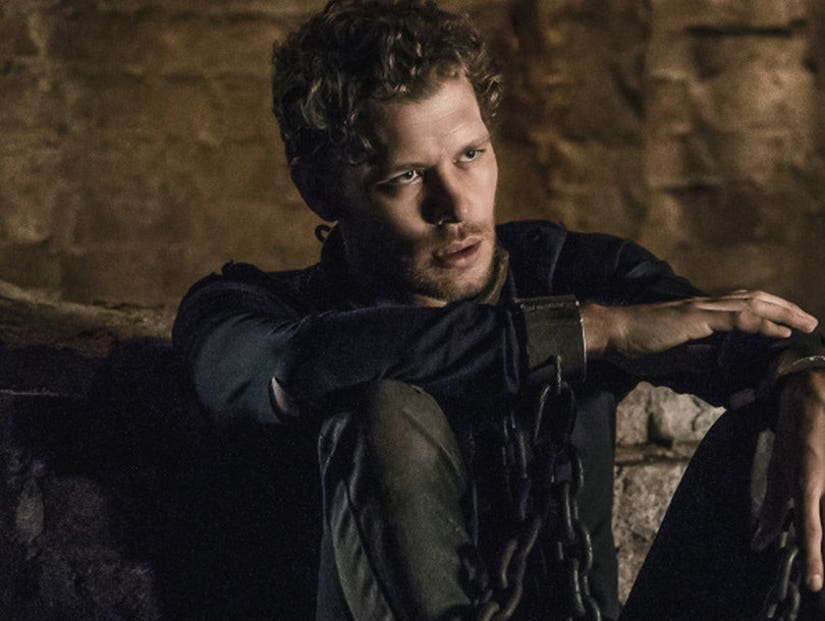 'The Originals'/The CW
Joseph Morgan's character Klaus Mikaelson had a small, but pivotal role in "The Vampire Diaries" series finale, but TooFab learned "The Originals" star actually had no clue it was happening.
ICYMI: In the final episode of the hit CW show, Caroline (Candice King) received a $3 million donation from her ex Klaus for her Salvatore Boarding School for the Young & Gifted.
"Dear Caroline, I have often imagined the paths your life might take, but your chosen future is more noble than I ever fathomed," a letter from Klaus read. "Please accept this contribution to your virtuous cause. I do look forward to thanking you in person, someday. However long it takes. Yours, Klaus." In a voice over, Alaric (Matt Davis) teased that moment was "the beginning of another story."
Well, whatever that story is, Morgan was in the dark about it just like fans.
"I didn't know about it before," Morgan told TooFab. "I kind of expected they would do something, because, you know, leave no stone unturned for the finale I guess. How much was the check?"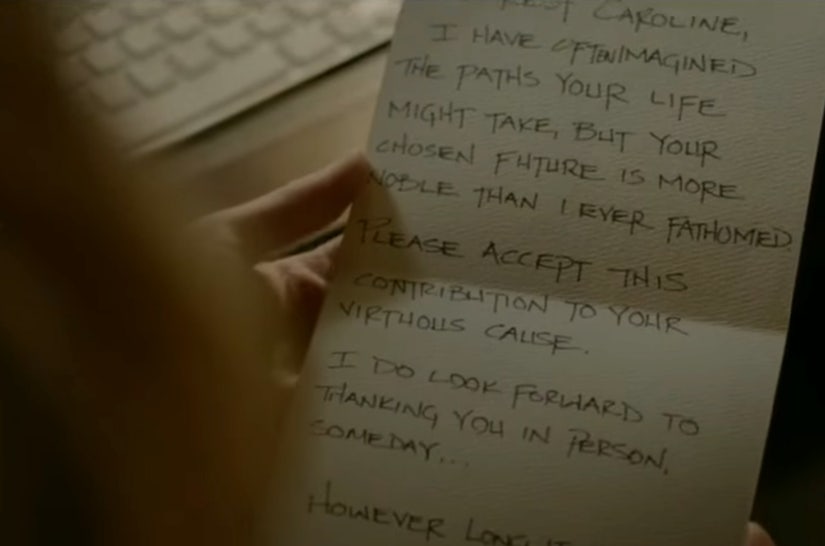 The CW
"Oh wow, there you go!" he exclaimed after being filled in on the amount.
"We're not going to call it prostitution, that's not what it was," he joked. "It was just a gift from a man to a woman of money. They may meet again and he might expect something."
"Klaroline" shippers have been clamoring for an on-screen reunion of the couple since Morgan's character exited "TVD" for his CW spinoff. Creator Julie Plec said the two would not come "face-to-face" on this season of "The Originals," but didn't rule anything out further down the line.
"I don't know what to think about that whole thing anymore. It's kind of been speculated about so much, but I hope that he's not going to jump in and ruin everything and interfere," Morgan said, "although he probably will because that's in his nature."
The CW's Season 4 of "The Originals" will see another familiar face from Mystic Falls heading to New Orleans, with Alaric appearing on the series.
"He does. He appears and I filmed at least one scene with him," Morgan said. "It was fun, it was great. I am genuinely a fan of his work. He's great and subtle and I've enjoyed that dynamic because there's that underlying thing of ... Klaus used his body when he first appeared in 'Vampire Diaries' for a couple of episodes. It was nice to have him there and for him to come and be a part of the show. It was good, enjoyable."
Stay tuned for more from our interviews with Joseph Morgan and co-star Charles Michael Davis coming this week on TooFab!
"The Originals" premieres Friday on The CW.