While we're still coming down from our disappointment that we didn't get to bawl our eyes out over the quiet season finale of NBC's "This Is Us" on Tuesday night, we're still reeling from plenty of other moments that happened throughout the prior 17 episodes. With one of the most powerful and emotional first seasons of any show in television history, "This Is Us' quickly became both appointment television -- a rarity in this on-demand, streaming world -- and tissue television.
The time-skipping tale of the Pearson family has traveled up and down the timeline of the family, wringing every last tear out of each decade from World War II straight on up to the present. From William's (Ron Cephas Jones) mother losing her husband to war and raising her son alone on through to "The Big Three's" life-changing decisions in the closing moments of Tuesday's finale, it has been one wild roller coaster of emotions.
We've gathered up our boxes of tissues to revisit some of the most powerful scenes in a show overflowing with them. We'll be rating each moment from one to five tissues, depending on how many we soak through as we remember them.
If we missed your favorite, that's what the comments are for. We've got six months before Season 2 kicks off in September, so let's spend it with the Pearsons, remembering why we couldn't wait each week to love, laugh and cry with them over the past six months.
From Three to Two to Three
Episode 1.01: "The Pilot"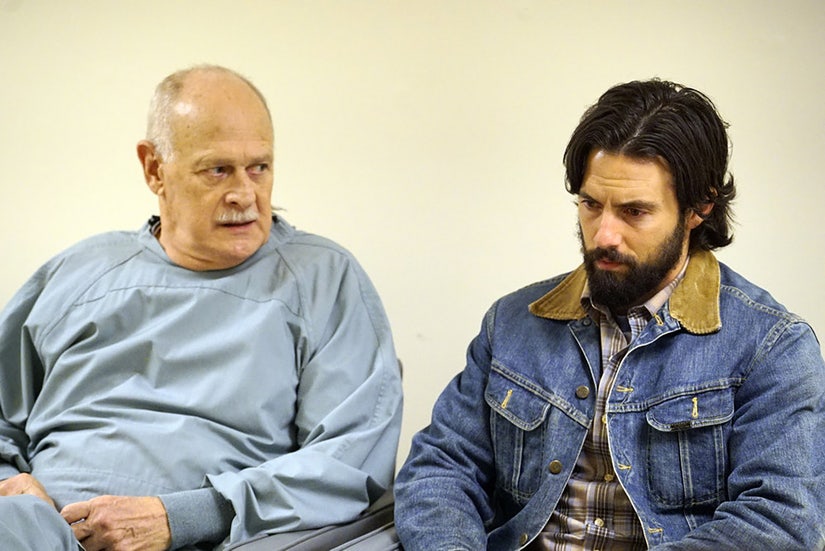 NBC
"This Is Us" came out of the gate and kicked us in the heart with the devastating loss of one of the Pearson triplets. Rebecca (Mandy Moore) and Jack (Milo Ventimiglia) were beyond consolation until kind-hearted Dr. K (Gerald McRaney) convinced Jack to make lemonade out of lemons. A decision was made to adopt Randall, who had been brought to the hospital after being abandoned outside a firehouse. And so, though it wasn't how they planned, "The Big Three" still came into being, and a new television obsession was born.
"You Embarrass Us"Episode 1.04: "The Pool"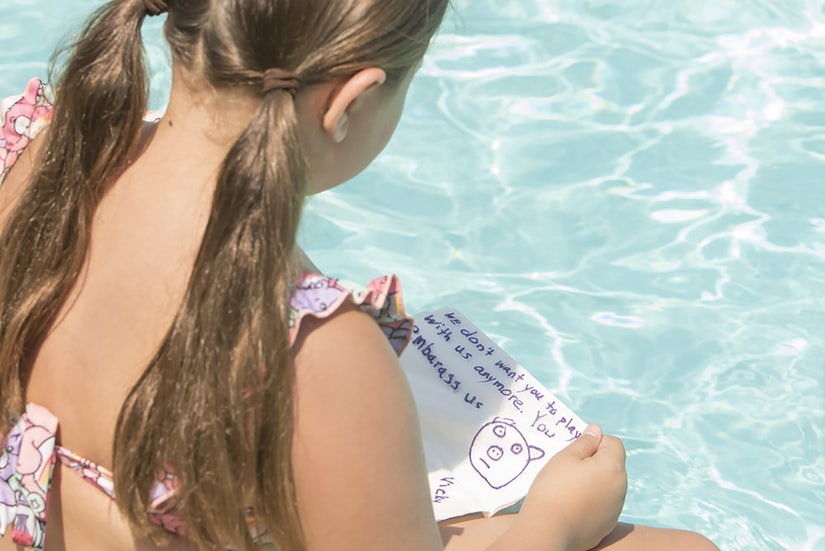 NBC
A major part of Kate's (Chrissy Metz) story is her ongoing struggles with her weight. As we see in flashbacks, it stems back to childhood. But it all came to a head during a day at the pool. Rebecca was hesitant when Jack revealed Kate's new swimsuit, a two-piece. Going into the day and with the help of her father, Kate was cool and confident. But then her "friends" wrote her a note asking her to not play with them anymore, because she embarrassed them. Jack was able to smooth things over for the moment, but it was clear that this may well have been the first moment that Kate learned her body was not acceptable to some people, setting up a lifetime of self-doubt and weight struggles. Watching a bright little girl get kicked down and lose her spark of life for the first time is still painful to recall.
Kate Watches Football AloneEpisode 1.05: "The Game Plan"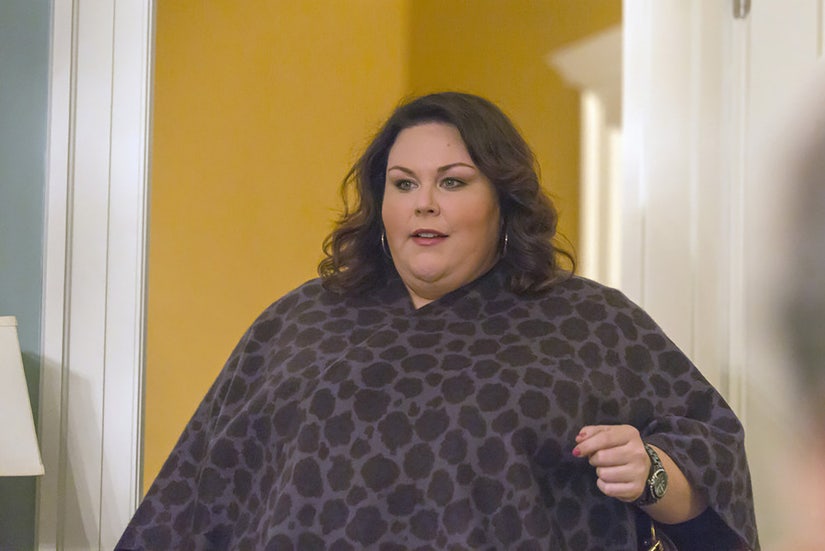 NBC
It was our worst fear realized, first speculated when Rebecca showed up in the present day with "new" husband Miguel (Jon Huertas), and Randall's kids called him grampa. Uh-oh, we said. What happened to Jack? And then we learned, over football no less. As we've come to learn, football is a huge presence in the Pearson family, from Jack stealing a few moments with his own emotionally abusive father during the games to the conception of the triplets, football runs in the veins of the family. So when Kate revealed to Toby (Chris Sullivan) that she likes to watch football with her dad and pulled out the urn, we pulled out the tissues.
Randall Plays DumbEpisode 1.06: "Career Days"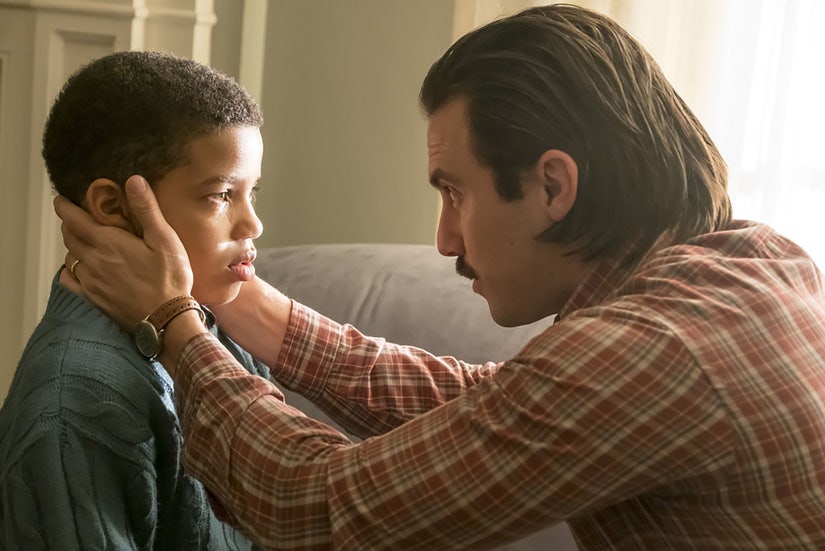 NBC
Randall is not genetically related to his siblings, so it stands to reason he might have some very different traits. One of those, it turns out, is extremely high intelligence. But already feeling ostracized because he's adopted, Randall began to suppress his gifts in an attempt to fit in and be accepted. It wasn't until Rebecca convinced Jack to embrace the differences in all of their children that they were able to convince Randall that it was okay to want to wear a tie and take on the world in his own way. Seeing him dress up for his first day at his new gifted school made our armchair parent hearts proud.
Rebecca Knew All AlongEpisode 1.08: "Pilgrim Rick"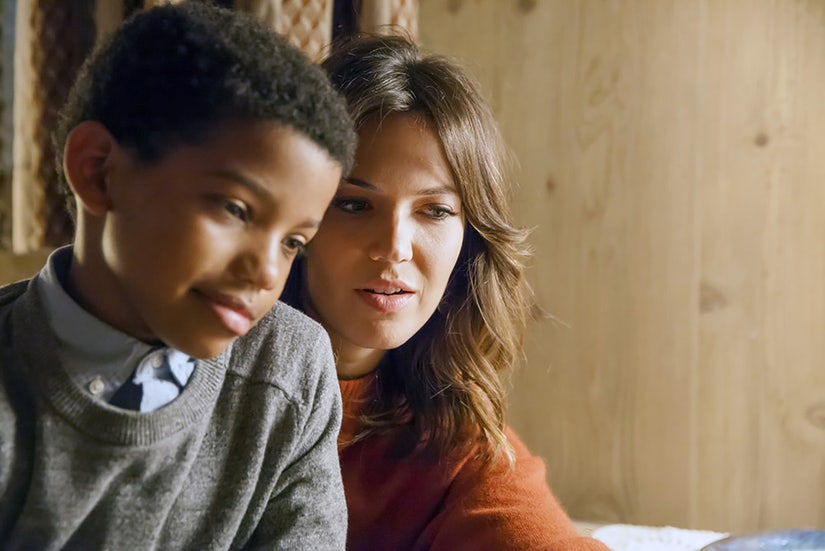 NBC
Even though we already knew that Rebecca had met Randall's biological father William (Ron Cephas Jones) shortly after his adoption, it wasn't until we got to experience that betrayal through Randall's (Sterling K. Brown) eyes that it got us. Suddenly, we saw that he'd spent years wanting to connect with his birth parents, even making efforts to find them, and she had the answers all along. Why did she keep it a secret? Add to that the fact he finds William only find that his biological father is dying, and it's even more tragic.
A New Thanksgiving TraditionEpisode 1.08: "Pilgrim Rick"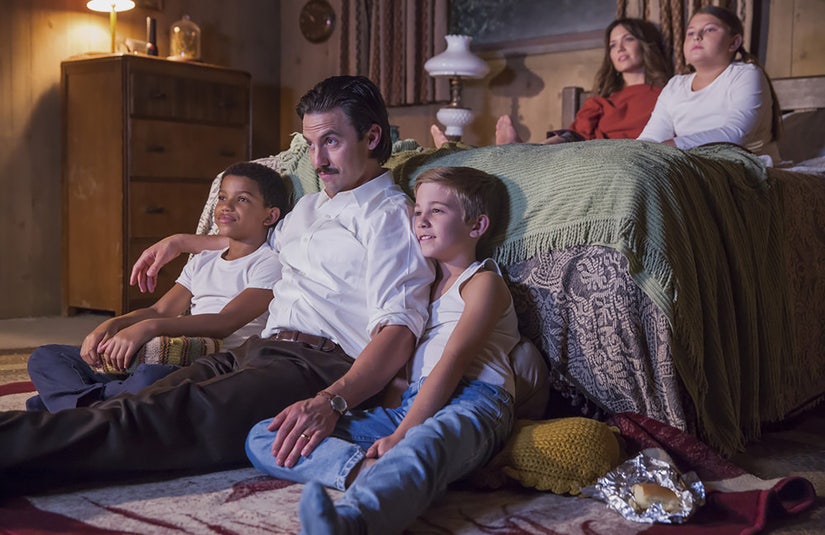 NBC
The entirety of the sill Pearson family Thanksgiving tradition is a testament to Jack's ability to make lemonade from lemons, turning a motel holiday into something so silly and memorable for the family that they kept at it from there on. A part of that was a silly character Jack created, Pilgrim Rick. After his passing, Randall and Kevin (Justin Hartley) took turns in the role, but that left Grandpa Miguel out. Miguel didn't get much of his story told, but we could tell he's a good guy just trying to be a part of this family, so it was a touching moment when they invited him a little into their traditions by letting him take on the role for his young grandchildren.
Rebecca Meets William Part 2: RunawayEpisode 1.09: "The Trip"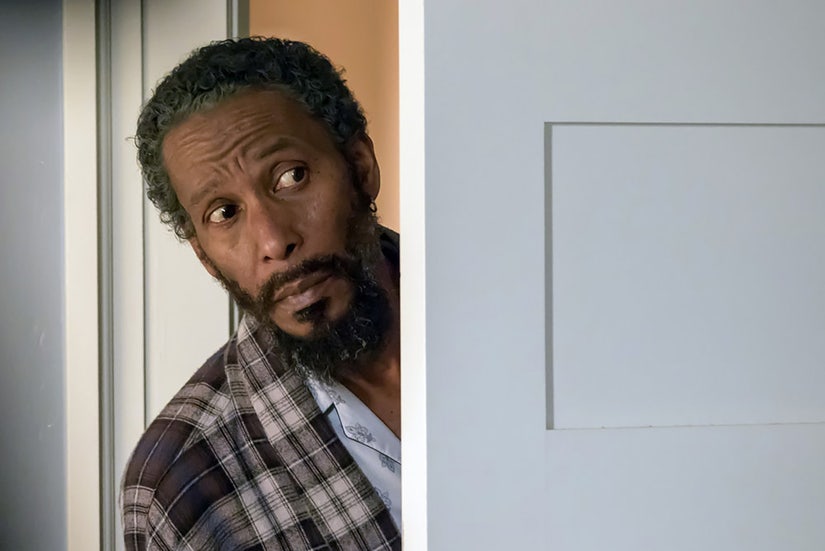 NBC
After a young Randall starts asking about his birth parents, Rebecca seeks out William for the second time. What she finds is a man who has sobered up and started to get his life back on track. When she suggests that Randall has been asking about him, William couldn't be more excited at the thought of meeting his son. It is at this moment, that Rebecca panics and abandons him when his back is turned. He doesn't even know her last name so there's no way he can find her, or the son he was so excited to get to meet. This moment was made even more crushing by the fact we've seen what a kind and sweet man William was, and know how many years that moment robbed both men of having together.
Randall and Jack at the CabinEpisode 1.09: "The Trip"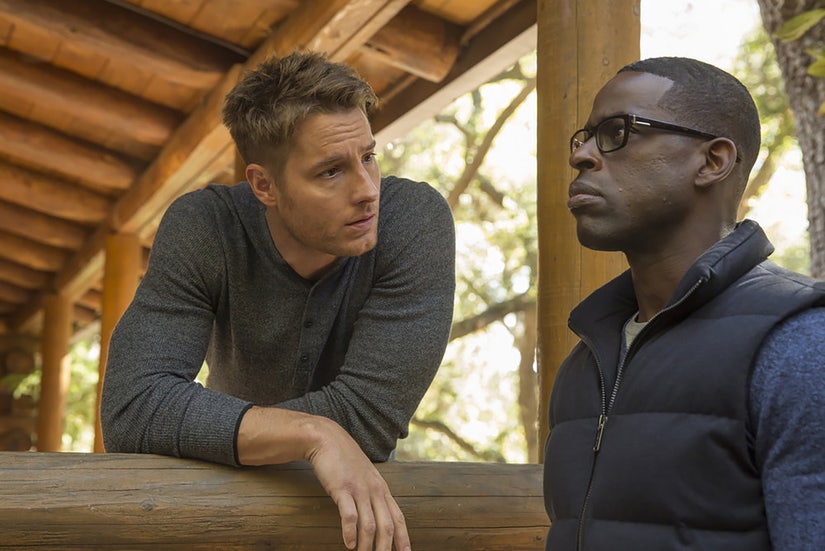 NBC
In one of the more surreal and exciting sequences of the season, tripping on mushrooms reunited an adult Randall with his father Jack, giving Brown and Ventimiglia some great scenes together. Randall is reeling over the revelation that Rebecca kept William from his his entire life, and in fact from everyone. But it was this version of Jack who helped him to see what this was like for Rebecca. A stellar performance from Moore screaming and alone in the cabin while Brown tried to reach her from outside showed both how alone she felt with the burden of her secret, and her fear of losing him if she did reveal William.
Jack and Rebecca Build a HomeEpisode 1.11: "The Right Thing to Do"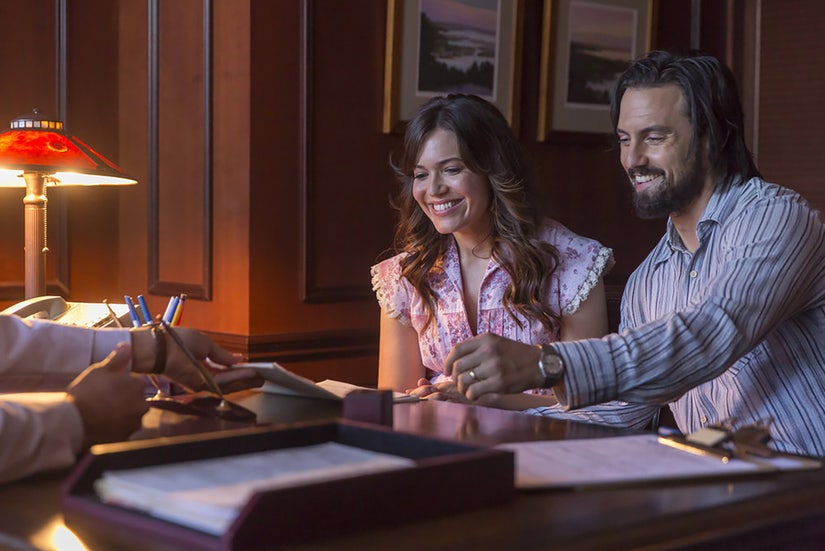 NBC
After signing a lease on a small apartment, Jack and Rebecca were not prepared for the news they were having triplets. And so Jack swallowed his pride and borrowed money from his father to buy what would become the home they raised their children in. It was a decrepit disaster when he showed it to Rebecca, but through the power of his optimism and enthusiasm, she was able to share his vision of the beautiful home they would make together.
Dr. K Makes LemonadeEpisode 1.12: "The Big Day"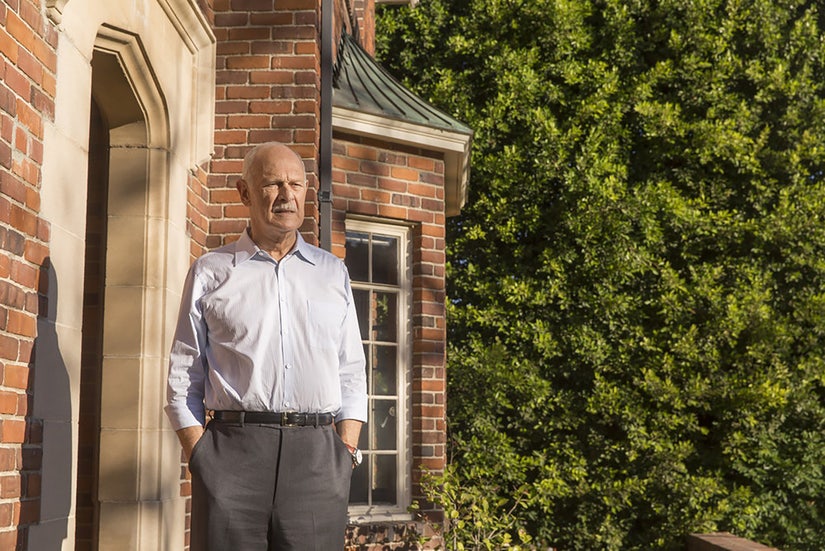 NBC
One of the unexpected breakout characters on "This Is Us" was McRaney's Dr. K. He delivered the triplets and inspired the adoption of Randall. He was a voice of kindness and wisdom in the darkest hour and viewers fell in love with him. And so we were gifted with a look into his life leading up to the fateful night he first met Rebecca and Jack. Having recently lost his life, Dr. K was struggling to move on, to the concern of his family. Perhaps it was seeing what Jack was able to do with his loss that inspired him, but the episode ended with Dr. K talking to his wife about embracing life again, and agreeing to a dinner with a female friend. It was gratifying seeing him take his own advice and embrace the happiness he still deserved.
Family FirstEpisode 1.15: "Jack Pearson's Son"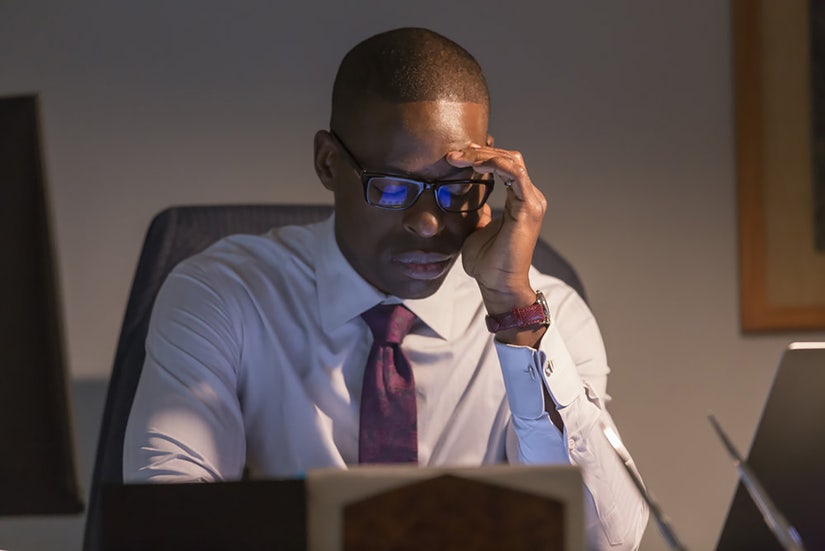 NBC
With William's end nearing and stresses at work building, Randall began to crack at the seams. We'd learned already from his wife Beth (Susan Kelechi Watson) that he'd stressed himself into blindness prior by taking on too much, so we knew he was on a slippery slope. But we were not prepared for Kevin, of all siblings, to abandon his play opening when he sensed Randall was losing it on the phone to rush over and be with his brother in his time of need. After watching these two butt heads throughout their life, it was touching and beautiful to see Kevin there for Randall when he was needed most.
Memphis FarewellEpisode 1.16: "Memphis"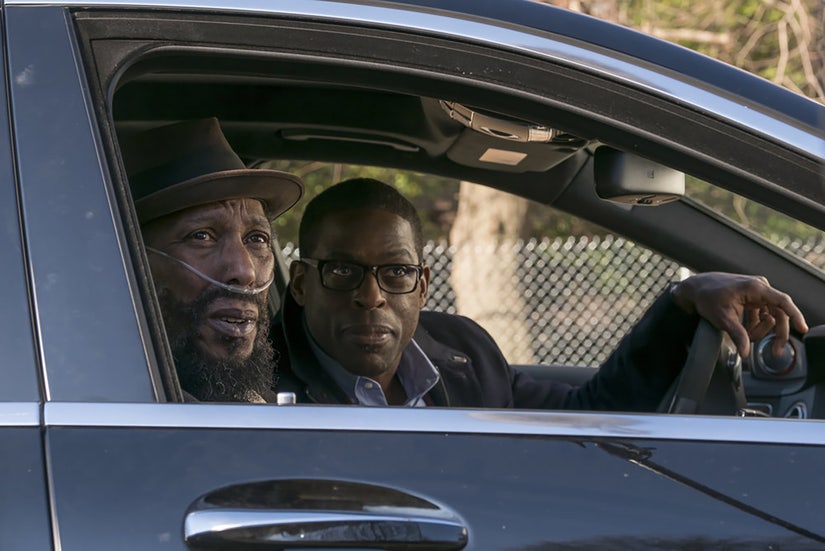 NBC
By the time we got to William's final road trip with his son, he'd become part of the family. And even though we knew it was coming, his passing was still absolutely devastating. The whole hour was beautifully framed, with William introducing Randall to his home and even some more biological family. It was a whirlwind of excitement and sadness for Randall as he learned more of where he came from before saying goodbye. And it was a touching connection to his other father when he used the calming technique Jack had always used on him to ease William's fears in his final moments.
Beth's PostcardEpisode 1.17: "What Now?"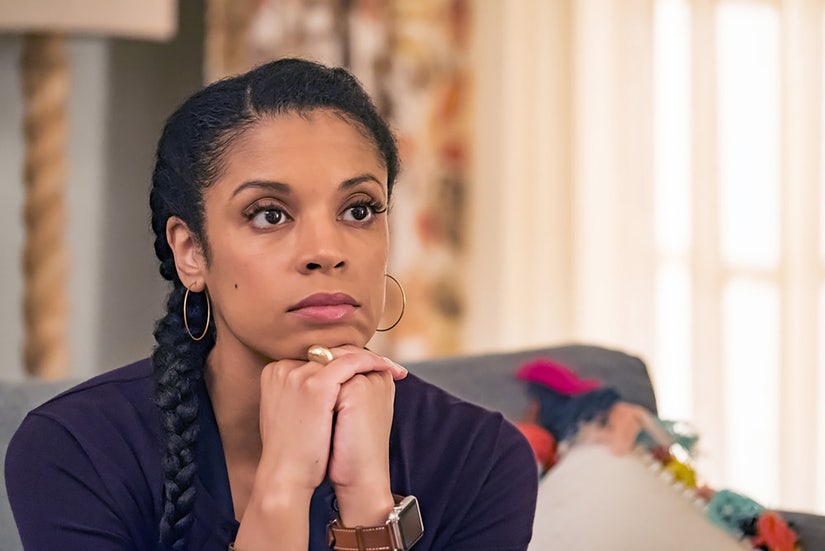 NBC
Beth played and amazing wife and strong woman, but hasn't had a chance to drive many of her own storylines yet in "This Is Us" (here's hoping that changes in Season 2), but she shared a special bond with William as the season progressed. It started defensive, as she wanted to protect Randall from any secrets or motives William might have had, but it became genuine affection and love. So she was understandably crushed when she learned of William's passing, and that he'd gone out of his way to say goodbye to the whole family, except her. That is, until a postcard arrived after his unorthodox funeral. In it, he referred to her as the "daughter I never had."
How many tissues did it take you to get through this inaugural season of "This Is Us." Already renewed for two more seasons of 18 episodes each, the show returns to the NBC lineup in the fall.