Justin Bieber debuted two brand-new tattoos on Monday -- a gigantic eagle and bear.
Sharing the snap on his Instagram Stories, Bieber showed off the bird on his stomach and a bear on his upper pec.
See the close-up of the eagle in the photo below and continue reading for more story.
Bieber's two new tattoos bring his total up to approximately 52 inkings varying from religious articles to animals to sleeves and Roman numerals.
Though Bieber called the tattoo process "mad uncomfortable" in a 2016 GQ interview, it apparently isn't so uncomfortable that it's stopped him from getting more and more.
About his own tattoos, Bieber told the mag: "It seems like I have a lot of stuff."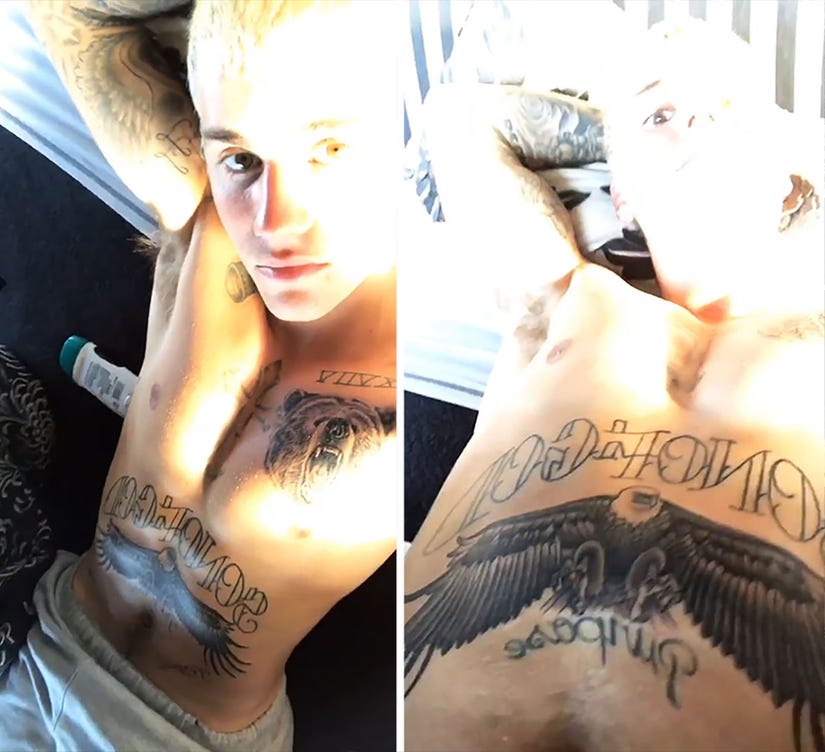 Instagram