Season 3 of NBC's "The Carmichael Show" may be the source of controversy this summer, according to the star and creator.
Jerrod Carmichael told TooFab that the sitcom will be putting a comedic spin on a number of sensitive subjects, including rape, artificial beauty, suicide, supporting the troops, Alzheimer's and the N-word.
"I get inspired by the discussion in the writers room and whenever someone get's emotional about a topic," Carmichael said at the network's summer press day earlier this week.
Co-star Lil Rel Howery, who has a role in Jordan Peele's horror-comedy hit "Get Out", laughed because he now knows why his character is so relatable to himself.
"I need to stop telling Jerrod about my life because he keeps putting into the show," Howery said. "Like my divorce."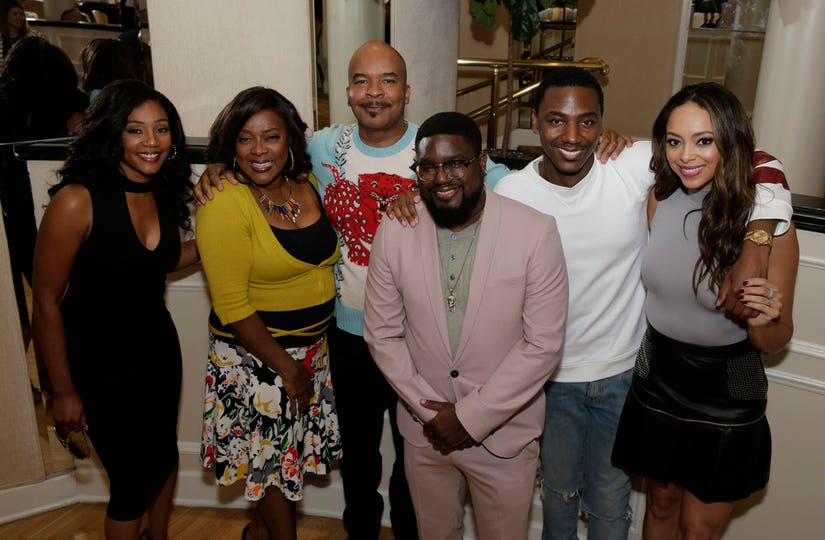 NBC
But arguably one of the most controversial issues this season tackles is rape culture. Executive producer Danielle Sanchez-Witzel said a lot of deep discussions went into writing the upcoming episode, because it's a serious issue that they're trying to make their viewers more aware of by starting the uncomfortable conversation -- all while trying to make people laugh, too.
"That's why we put our most likeable character, Bobby Carmichael, in the rape situation because this could happen to him, this could happen to anyone," Sanchez-Witzel said. "We never want to land on some sort of wrong or right point. We just want to explore something that is important to talk about, in our opinion."
Amber Stevens West -- who plays Carmichael's girlfriend on the show -- added, "I thought it was funny that Bobby identified himself as a rapist, because who does that? There's always something fresh and honest about the subject especially because we play a family and you're more open and honest with them than you would be with your friends."
David Alan Grier, who plays Carmichael's father, said, "And to me that's the ultimate moment when you're laughing and then crying the next. That's very much life and we've all had those days."
"The Carmichael Show" returns for its third season on May 31.