KJ Apa studied the ins and the outs of his comic counterpart to develop the characteristics of Archie Andrews for The CW's "Riverdale," but it's his hairstylist who added the final touch to the New Zealand actor's transformation into the iconic character.
Because for Archie, it's all about those red locks.
TooFab caught up with the man behind the hair dye to find out what it took to find the perfect shade, what KJ was doing during his appointments and the unexpected "Riverdale" fan culture that appeared in his salon in Vancouver after the show.
The master stylist responsible for all of the coloring on the series is Calvyn Cass, co-founder of the Vancouver salon BRUSH.
"I was lucky to do all of their colors. Color is kind of my specialty and a passion really," Cass said.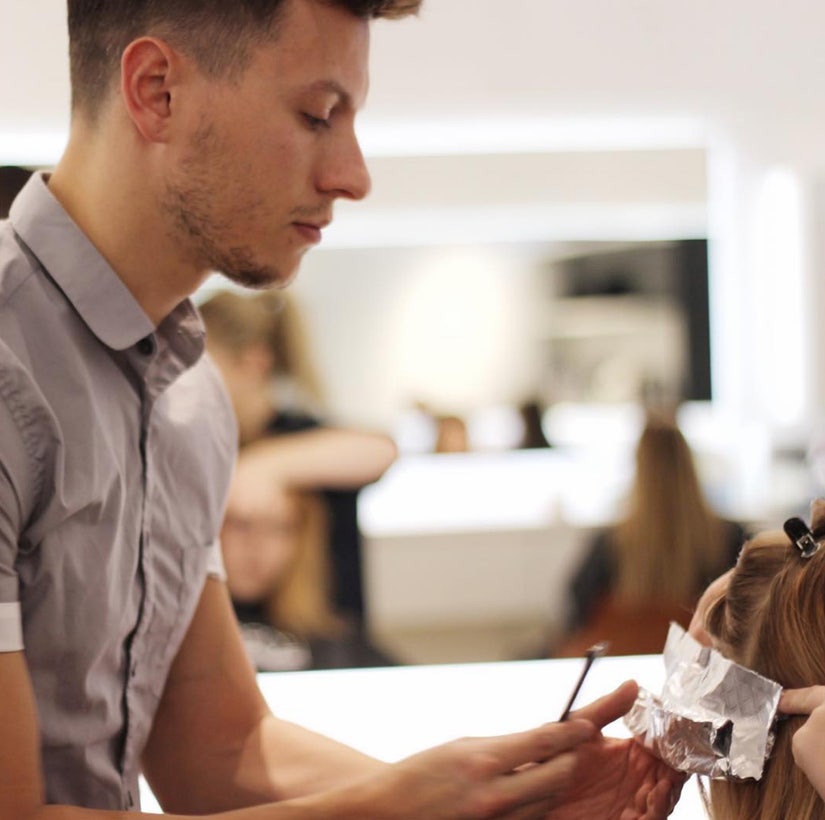 Instagram
How did the show find your salon?
"My husband, [who co-owns the salon] did a shoot with Madeleine Petch for Bello Magazine and we all got along really well so she referred us to Rosa, who is the hairstylist for the show."
Is that Madeleine's real color?
"Yes it is. The show asked that all the colored hair be matched to hers actually, including KJ."
How many of the actors did your salon work on?
"The first was Marisol [Nicols], she got a beautiful cool brown that I matched to her colorist in Los Angeles. Then Nathalie, [Penelope Blossom] was richened with a golden copper and I had to intensify her ends because most cooper color will brown out over time with hot tools and environmental exposures. Then I did Trevor Stines, [Jason Blossom]. He's natural really blonde so I used the same natural level, but with a natural copper – L'Oreal inoa 8.04 and a 10 volume for 30 minutes.
Then with KJ, I used a technique called base breaking to use his natural underlying pigment to life his hair without damaging it. It also allows his color to last longer as I'm not adding copper, but manipulating his natural shade. Then I did a clear gloss for shine on Madeleine to remove build up from hair products. Then with Camila [Veronica Lodge], I did a black/blue onyx on her already very dark hair for more of a midnight sky affect. Then Cole [Jughead Jones], being a natural blonde, was deepened with a semi-permanent dark natural brown. He mentioned to me that one day he would like to go back natural so I decided it would be the best route to leave that door open for him. I was lucky to do all of their colors. Color is kind of my specialty and a passion really."
Looking at your salon's site, it seems you have a lot of experience working with celebrities. Was working with KJ any different?
"Our salon has been lucky to see many familiar faces, but our salon's mission is to make all feel at home in our space. I let my client lead the conversation and their body language tell me what they're comfortable with. Everyone who has sat in my chair has been very relaxed and KJ is no exception. He's kind to everyone when he walks into the salon, talks to my staff like they're longtime friends and goes out of his way to make sure people around him have a laugh. Apart from working with an obvious rising star, he is someone I feel lucky to have met for his genuine and caring demeanor."
Who was present for the initial 8-hour appointment?
"The initial eight hours was done by another stylist at a different salon. I unfortunately wasn't present, but was informed that it took a few tries to match the perfect color. When KJ came to me with the formula used, they had bleached his hair in an odd pattern and then washed, dried and applied the color. After a couple tries, they got it right, but KJ expressed concern to me about getting bleached out so often. He had to experience that process on his roots 2-3 times every two weeks, which was crazy to me. I am responsible for switching his formula to what it was on the show and cutting his time in the chair down to an hour using only color on scalp for 20 minutes."
Did you have to speak with anyone involved in the show before you started working?
"Rosa and I had a conversation and I told her they had made a mess of it. She was apprehensive to allow me to switch it because of the original process, but I told her that my way would be fast and if they truly hated it, I would revert back no problem. They never asked me to switch back, so I think we are good!"
Do you still use the same shade?
"Color isn't always, 'What you put on, is what you get.' The reason they bleached and colored his hair was to simplify the process and have that outcome. In that case, what they put on was what they got. They bleached him blonde and then put a copper in it and it looked the same as the swatch. But hair coloring is so much more complex than that. I used a natural gold blonde shade in L'Oreal Professional 8.03 Majirel, which is two shades lighter than the outcome ended up being and 20 volume for 20 minutes, which is 15 minutes less than L'Oreal designed its processing time to be, knowing it would match the color by slightly muting his existing copper tones with the natural and gold in the formulation. I originally thought it would only take 10 minutes, but because his hair is naturally almost black, it needed the extra ten to push a bit higher."
What was KJ's reaction throughout the process?
"That guy is focused! He would come in with his lines and read through scripts every time I saw him. He loves what he does and it's so cool to see."
Tell me about when the season wrapped. Did he want to change it back to his normal color?
"After he was done filming his last scene for the season, he begged Rosa to get him in to color it back. So she had a car ready for him and they had him driven straight to the salon from the set. He left for his road trip with Cole the next day so he was adamant. They ran a bit late, but I'll always make room for him because he's got that face you just can't say no to."
What was his reaction when he was finally brunette again?
"Well, I think glee would probably sum it up, maybe a little bit of relief. I don't think guys like being in a salon chair that much to begin with and now he gets a break from it for a couple of months. I can't blame the guy. I can tell you that every woman in the salon that day had to pick their jaws up off the floor so I guess that helped too."
"I'm not throwing my girls under the bus, but one or two of them may have had twinkles in their eyes, so yes."
Cole didn't mind being brunette for hiatus?
"I didn't get to see him before he left, but he's a pretty laid back guy so I think he will probably just let it naturally fade out a bit."
What are your thoughts on the renewal?
"I'm a fan. My husband and I have viewing parties with a friend every week. I missed the last couple being away, but I'm excited to have a marathon with my dogs when I get home. It's funny to hear feedback from girls visiting the salon and fanning out over the show and the guys. I think it's funny when the guys are wanting us to ask for autographs for their girlfriends. Vancouver is a pretty chill city. I've never had anyone approach our celebrity clients when they visit. I'd say it's more than likely for the celebrities to talk to the people around them."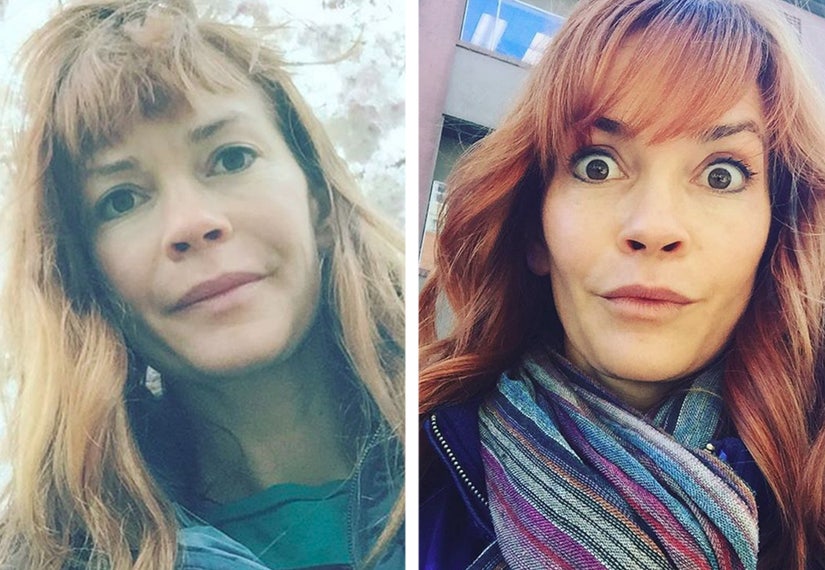 Instagram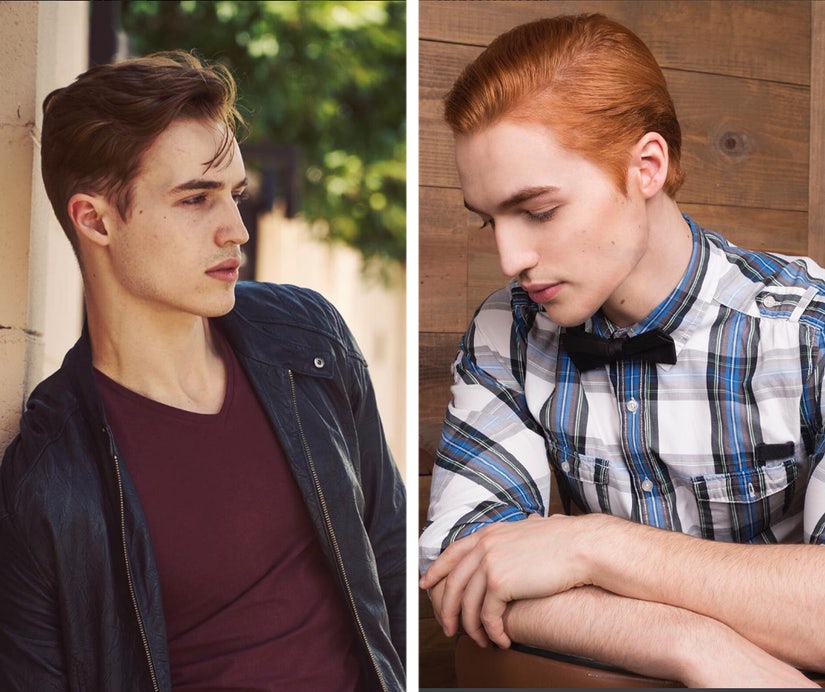 Instagram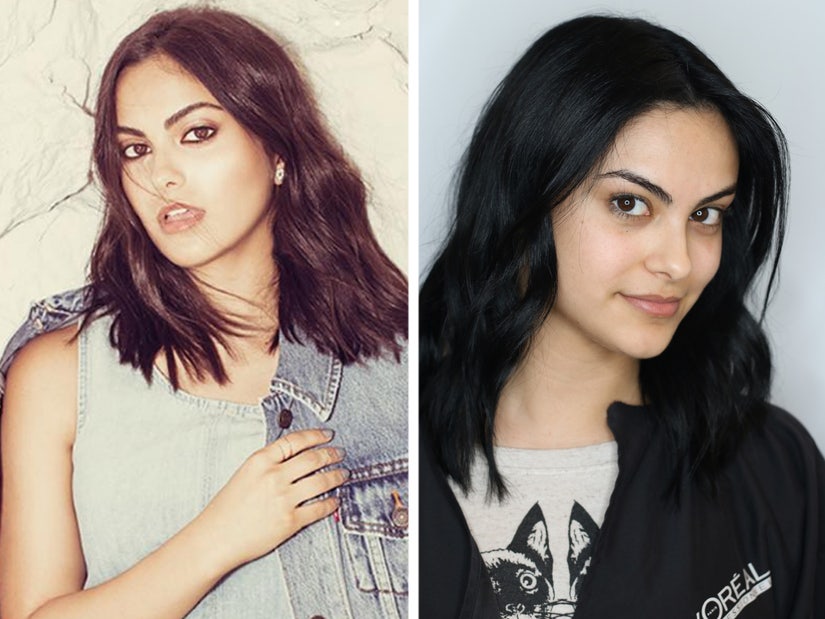 Instagram/Brush Salon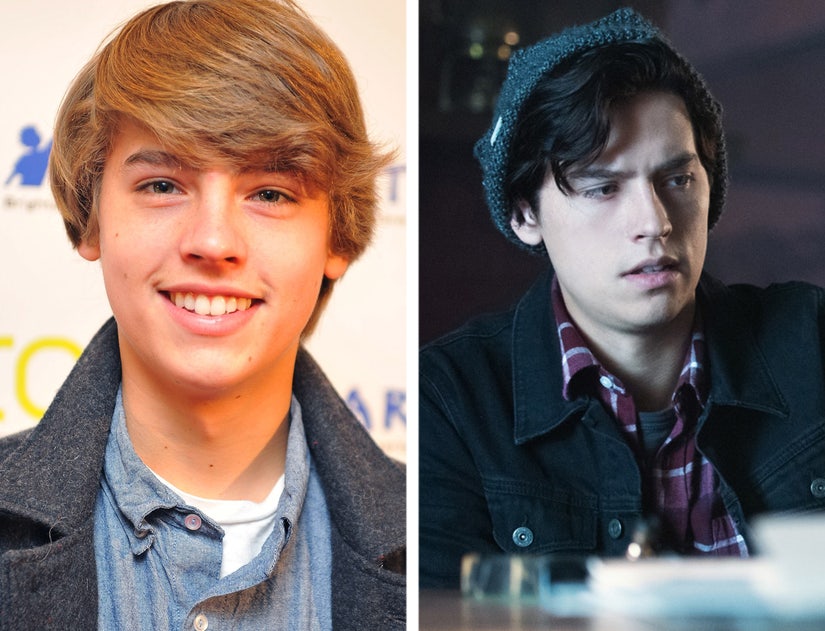 Getty/The CW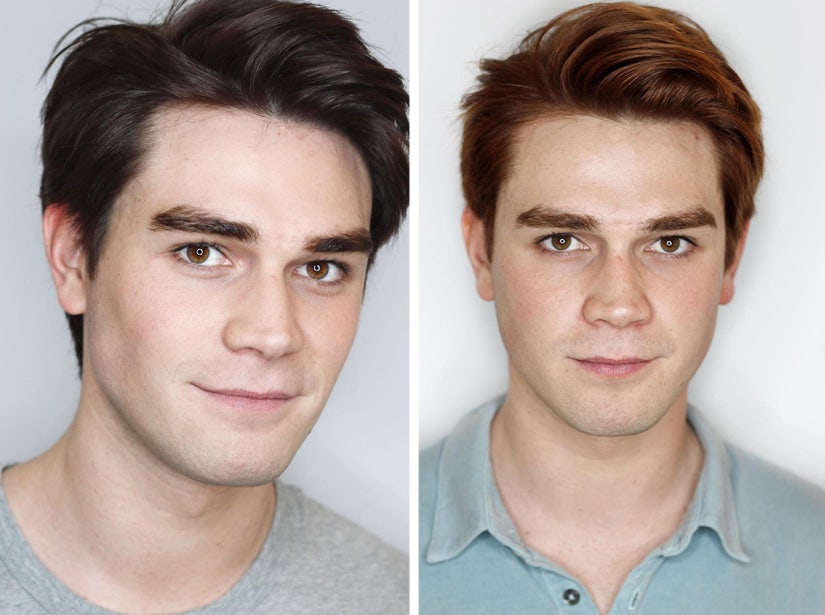 Brush Salon
Getty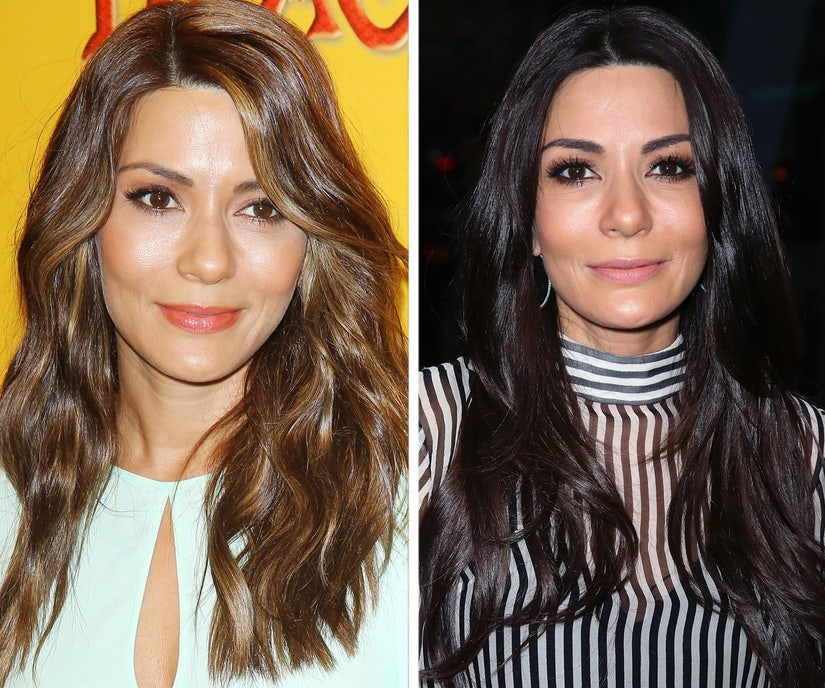 Getty