Most of the online chatter about "Wonder Woman" has been both anticipatory and optimistic, but some critics have still been looking at the project with a watchful eye. Perhaps too close an eye.
When the newest trailer dropped in March, pieces in Forbes, Refinery29 and the New York Times all pointed out star Gal Gadot's lack of armpit hair. Feminists on Twitter also criticized her smooth underarm area, saying shaving wouldn't be a top priority for a superhero raised on an island of women.
"That was truly hilarious," Patty Jenkins told TooFab at WonderCon. "One day those stories will be told about the laughs that happened behind closed doors about, like, the misconceptions there."
"I come and I go," she added of listening to online conversations about the film. "Sometimes I'll really dip into it and it's wonderful and I love it and check out fans' cosplay and then sometimes I just tune it out."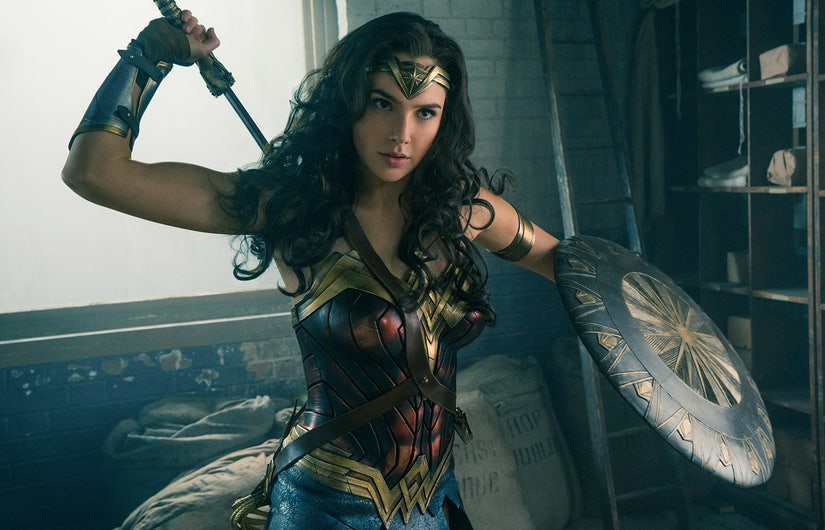 Warner Bros.
But Jenkins couldn't tune out her excitement over seeing Gadot on set in full warrior regalia.
"Our Day One [of filming] she didn't get to be in the Wonder Woman costume, but we had done some tests with her before that. Even though that wasn't an official shoot day, I'll definitely tell you that the day you're standing on set, 'OH MY GOD THERE'S WONDER WOMAN,' that moment is pretty magical," the director said.
"Throughout the movie there'd be these moments where you're mired with all kinds of little problems but then Wonder Woman walks in and the 7-year-old says, 'We're making Wonder Woman!'" she exclaimed. "It's a special thing, I take my job very seriously and I focus on my work to a great degree, but to constantly be delighting myself with this character who I have such a natural relationship with is wonderful."
When Princess Diana of Themyscira finally hits theaters in her first solo film on June 2, 2017, she'll be facing off against one of her biggest foes: Ares, the god of war. Though we haven't seen him pop up in any of the movie's trailers just yet, Jenkins teased his place in the film.
"Where would Ares be in our world? Well, he'd probably be leading a war," Jenkins said. "It's a wonderful thing to both try to cast Ares but try to make him real in some sort of way, so [Wonder Woman's] moral belief system is countered with something real that exists in our world, that has existed in our world and history, which stands for wreaking havoc and causing war."