Believe it or not, Barry Manilow is the hottest star on the internet Wednesday, shooting to the top of Twitter trends after finally coming out as gay.
The 73 year old spoke to People about his sexuality for the first time in a new cover story, revealing why he waited so long and opening up about his manager and husband of 39 years, Garry Kief.
Though Manilow and Kief got married in Palm Springs back in 2014, the two never confirmed the news publicly. Why the secrecy? Manilow was worried how it'd affect his career.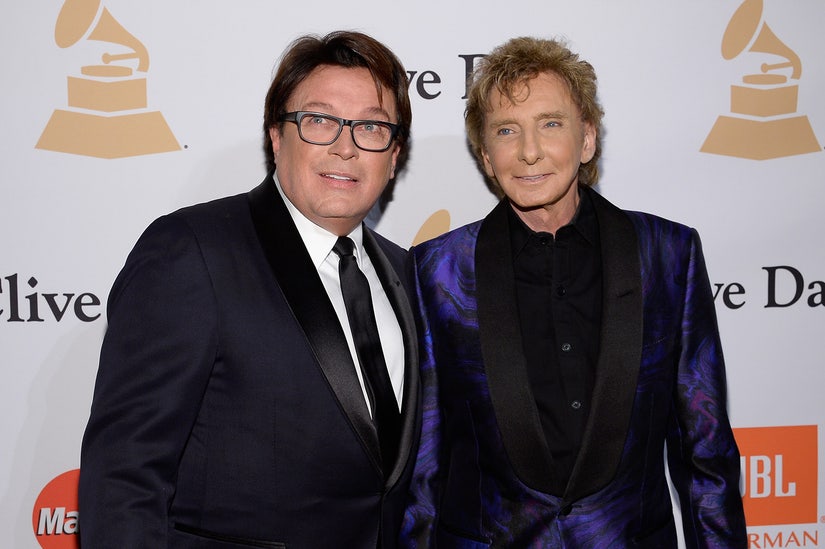 Garry Kief and Barry Manilow/Getty
"I thought I would be disappointing them if they knew I was gay. So I never did anything," he said. "When they found out that Garry and I were together, they were so happy. The reaction was so beautiful — strangers commenting, 'Great for you!' I'm just so grateful for it."
Of meeting Kief in 1978, Manilow said, "I knew that this was it. I was one of the lucky ones. I was pretty lonely before that."
"He's the smartest person I've ever met in my life — and a great guy, too," he added.
Manilow was previously married to Susan Deixler from 1964-1966, though told the magazine he wasn't struggling with his sexuality at the time. "I was in love with Susan," he said, "I just was not ready for marriage."
"I was out making music every night, sowing my wild oats — I was too young," he added. "I wasn't ready to settle down."