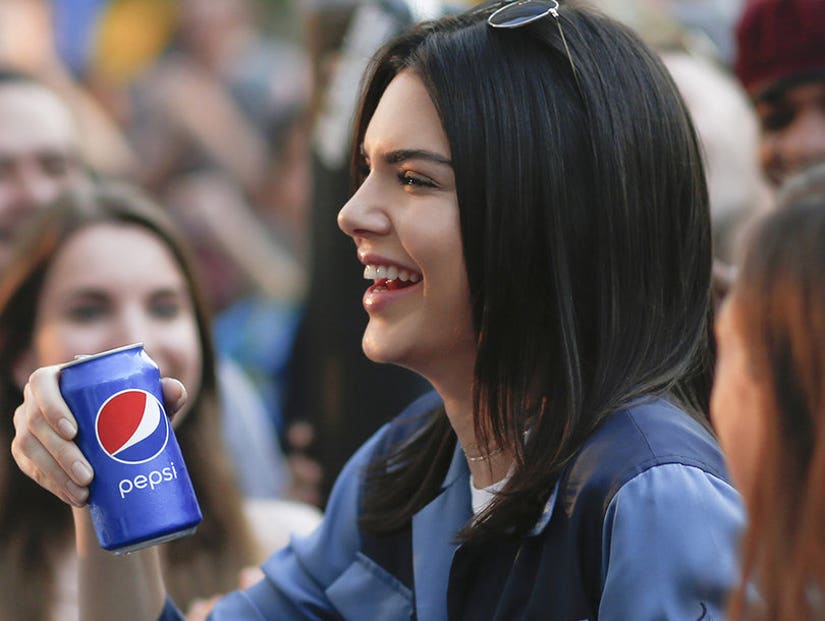 Pepsi
After some serious online backlash, Kendall Jenner's new Pepsi commercial has been pulled from from YouTube.
The company had released the following statement:
"Pepsi was trying to project a message of unity, peace and understanding. Clearly, we missed the mark, and we apologize. We did not intend to make light of any serious issue. We are pulling the content and halting any further rollout. We also apologize for putting Kendall Jenner in this position."
On Tuesday, the soda company released a commercial showing the "Keeping Up with the Kardashians" star ditching a photoshoot to join a generic-looking protest in the streets. It ended with the model giving a cop a can of Pepsi before their new tag line, "Live bolder, live louder, live for now."
The spot was accused of appropriating the Black Lives Matter movement to sell a few cans of soda, and critics were extremely vocal over social media.