Cuba Gooding Jr. said that sexual misconduct was not his "intent" when he lifted co-star Sarah Paulson's skirt during a PaleyFest panel for "American Horror Story."
"That image was taken out to represent some kind of sexual misconduct, and that wasn't my intent," Gooding Jr. told People on Thursday at the FX All-Star Upfront in NYC.
"The first person, when I heard about the fervor, I called Sarah, I said, 'I love you, I see you as my sister,' and she said, 'I feel the same way about you.' And so I let it go."
After photos of the incident went viral, Gooding Jr. said it was a "teachable moment" for him and told his sons that the internet is a "beast" which will interpret things any which way it chooses.
"I have two sons in college … and I say to them, 'Guys, the internet, it's a beast. It's an information highway without regulation. Any image you put on there can be interpreted any way it wants to."
Gooding Jr. said that living by your moral compass is the only way to maintain integrity. "I said to my sons again, I said, 'The only thing you can do is represent your moral compass and who you are. Because images are going to be out there without your control, so continue standing in your integrity.'"
See the original image below.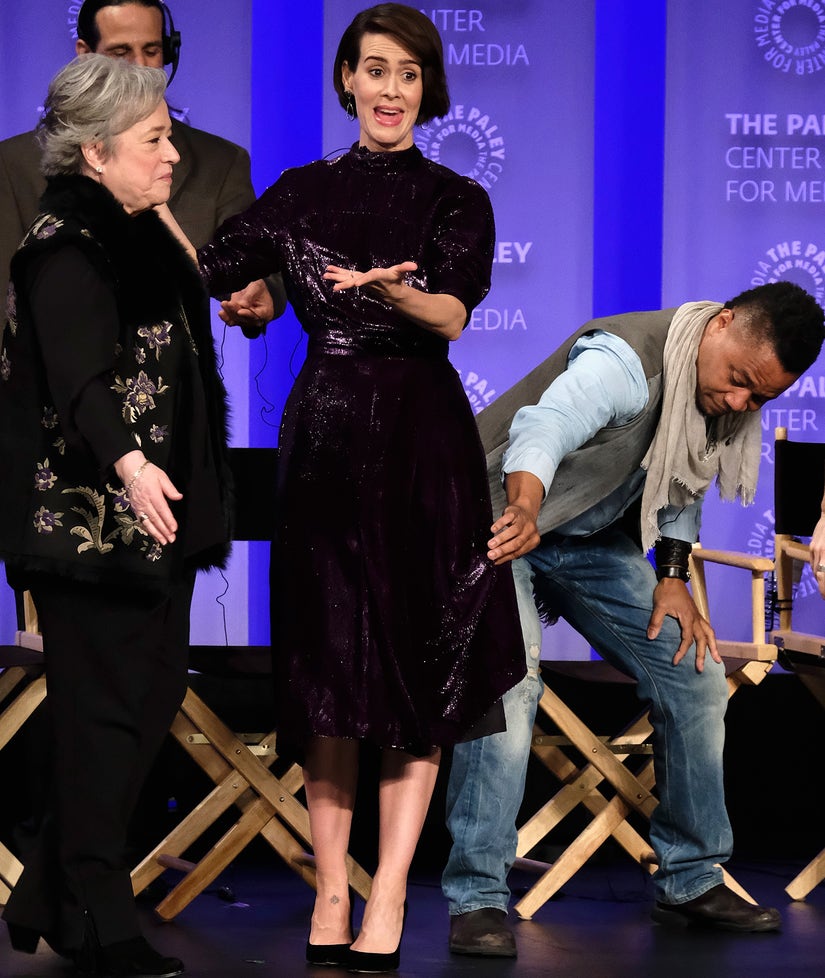 Getty Images