We all know the physical trauma Nancy Kerrigan endured after she was clubbed in the knee by a hitman hired by rival figure skater Tonya Harding's ex-husband in January 1994, but the emotional distress lingered for years.
Kerrigan recovered in time to compete in the '94 Olympic games the month after she suffered "the whack heard 'round the world," but she told PEOPLE magazine her mental state declined and manifested itself in a long-time battle with eating disorders.
"Everything else was really out of control at the time," the now 47-year-old mom of three told the mag. "I would avoid food because it was something I could do. I felt like I could control that and nothing else. I don't know why but that seemed like an accomplishment. I didn't realize what I was doing."
Kerrigan, who's currently competing on ABC's "Dancing With The Stars," admitted she "lost a whole bunch of weight" because she was "working out for hours."
But Kerrigan snapped out of her low-calorie mindset when she realized her low energy would affect her performance.
"I started to think, 'I didn't go through all this and get to the Olympics to all of a sudden be so tired that I can't do this," she said.
Kerrigan gained temporary control of her eating disorder, but the mindset crept back up on her later in life when she entered motherhood.
"I was trying to help everyone else. I was taking care of my mom, trying to be there for everyone," she said. "But then I saw my son doing the same thing. He was, like, 'No, no, no. I'm not hungry. I'm fine. I'm fine.' I was, like, 'Oh, give me a piece of that pizza. I better eat that because he's watching me and doing what I'm doing. I'm doing that again.' I'm so thankful for a logical brain because it could've gone such a different route."
In addition to competing on "DWTS," Kerrigan is also executive producing "Why Don't You Lose 5 Pounds," a documentary chronicling the effects of eating disorders on athletes.
"I've seen women who have ended up having hysterectomies because they had an eating disorder for so many years that they damaged their bodies so much," she said. "There's one girl that I competed against when I was young. She died. I think a lot of times people see it as something they can control, but frankly, the eating disorder starts to control you."
Kerrigan's full interview hits stands April 24.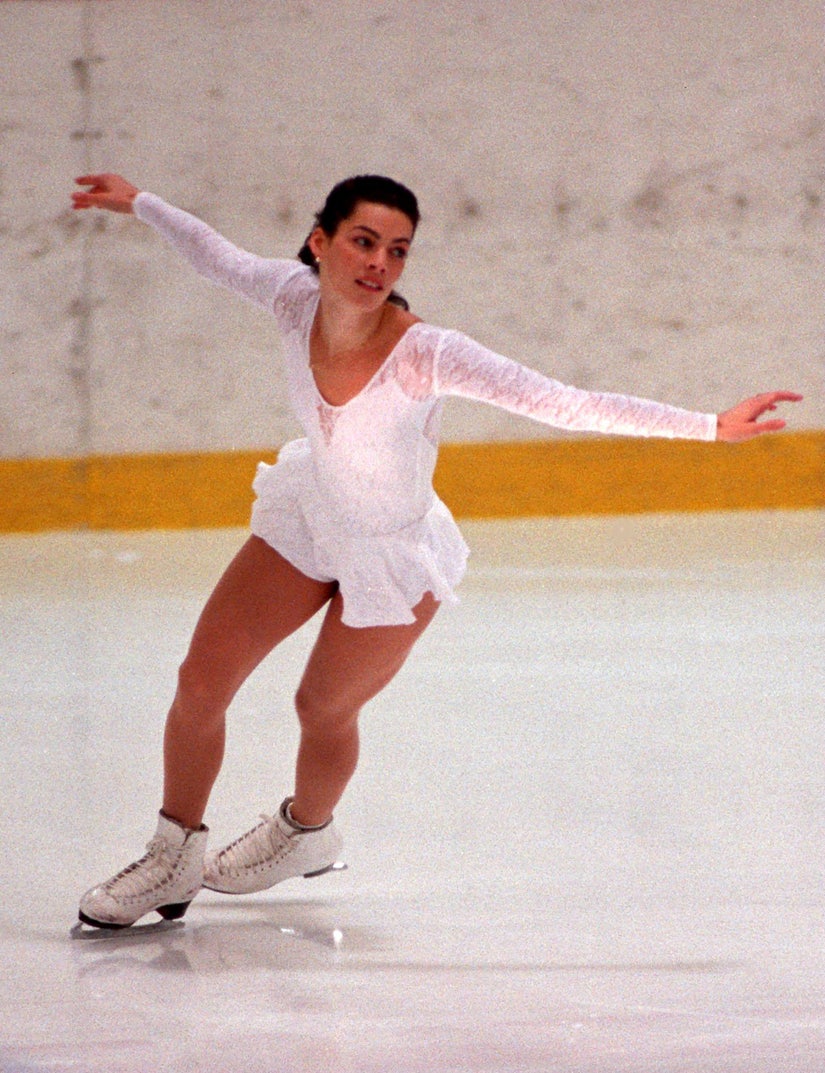 Getty