If you're lucky as an actor, you get to transform into a character that's not at all like you. What's also lucky, is being able to play someone who is a exactly like you.
That's how it goes for Tristin Mays, who stars as Riley in CBS's MacGyver.
The actress plays a badass computer hacker who uses her coding skills to help MacGyver sneak past security and into various restricted areas. Prior to her role in MacGyver, Mays acted in a number of teen sitcoms including "Victorious" alongside Victoria Justice, "True Jackson, VP" with KeKe Palmer, "Big Time Rush" and "Zeke and Luther."
Ahead of Friday's "MacGyver" season finale, TooFab spoke to Mays about the "outrageous" episode, her character, and various other nerdy things that make her and Riley incredibly similar.
Describe the season finale in one word
Outrageous? Elaborate. Which character's plot line will shock us?
"That's too much of a giveaway, we let our guard down. Big mistake. Explosions. Tears. Guns. Ambulance. That's all I'm going to say. The Phoenix Foundation has a lot of work to do. Nothing but more danger ahead."
Tell me about your role as Riley on "MacGyver"
"Riley is a computer hacker, she helps MacGyver sneak into buildings by hacking into security cameras and computers and databases and all the complicated stuff. She's a lot like me. She's a tomboy. She's rough around the edges. She's also a very sweet and caring person, too."
"When I auditioned for the role, I really just wanted her to be me. Besides the illegal hacking, she's me. She's a tough girl, she doesn't take any crap."
How did you train for the role?
"We had zero time to prepare for our roles when we started the show. We jump right in doing action and running around so we kind of just had to go for it. We didn't have time to work out or any time to train. But we're all in pretty good shape already so it wasn't that hard. The only thing that made it hard was the hot muggy weather in Atlanta. But for the first couple weeks, we got used to it and we pushed though, and then the weather cooled down and there was a bit of breeze after that."
Your Twitter bio mentions you're a video gamer - would you call yourself a nerd?
"I definitely love electronics. I'm the person that loves putting stuff together without reading the instructions. I love video games, I've always played since I was a little girl."
"This role is perfect. I've learned a lot from my character, because computer hacking is not something I knew too much about. That's a whole different world that I kind of had to learn in order to know what she was talking about. She says a lot of complicated terms that a lot of us had never heard of. Of course I'd want to know what to talk about before I went on set to shoot it."
"I would Google I would research what a certain word is. Usually if I know what I'm talking about, it helps me remember my lines. My ex-stepdad on the show, Jack, he never understands what I say. I have to rephrase and dumb it down for him, which is good for the audience to understand and kind of teaches the audience what I'm talking about."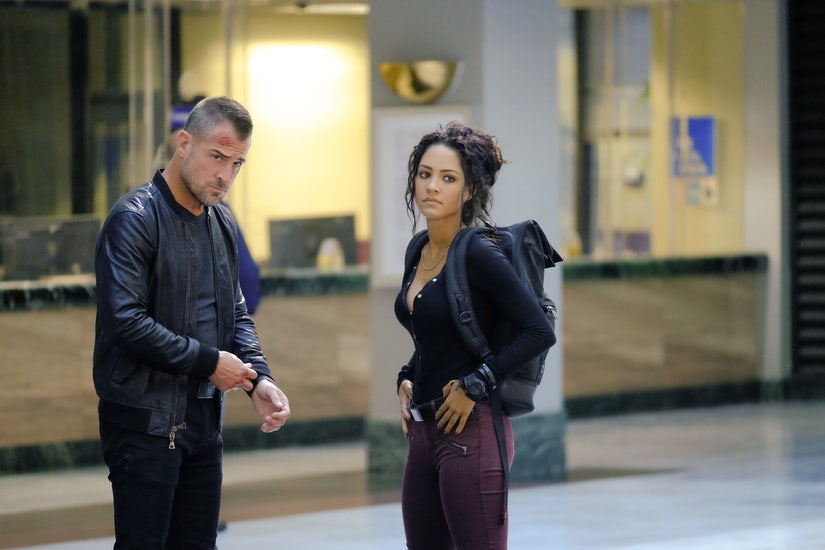 Getty
Tell me about your work on Broadway
"I played Nala on the Lion King when I was 10. It was the most fun experience of my life. Theater is a whole different beast than TV and film because once you're on stage, there's really no time for messing up. You have to keep going and you have to improv and just have fun. There's no prep or start over you have to keep going."
"I remember it being the most fun experience ever because when you look out into the audience you see the faces smiling back at you and play with that, it gives you energy. I love television and films but that can get a little boring. If you're doing the same scene up to 16 times in a row after a while you kind of lose the energy, lose the feeling. In theater, it's always fresh and it's always new. I can definitely say I would love to do that again at some point in my life."
Who is your dream co-star?
"Dwayne "The Rock" Johnson"
What are you doing now that the season is over?
"We start the season in July. As of right now, I'm going to try to get in good shape for next season. I'm going to try to get into better shape for next season because I know there's going to be more action. The season finale ended on some serious stuff, and I know that my character is going to have to more on her game."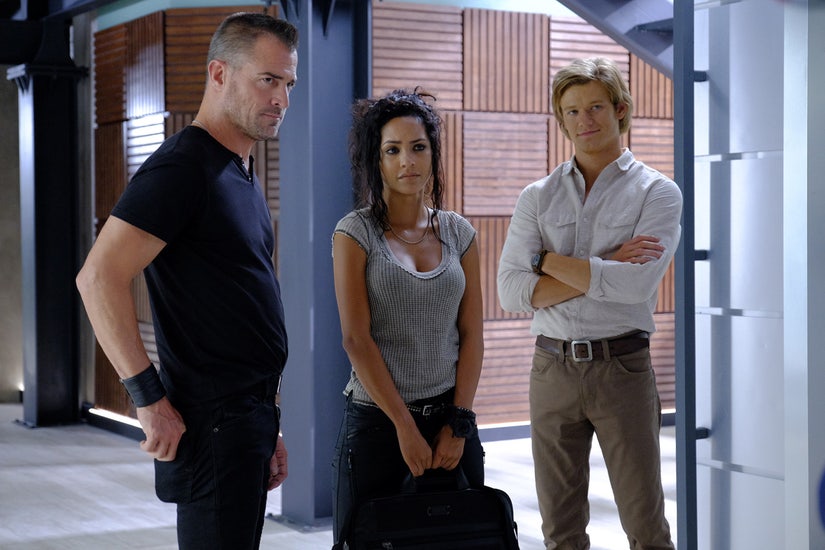 Getty
What else do you want to do?
"I'd love to open an animal facility for rescuing and rehabilitating animals. That's my main thing, helping animals, everything else I'm already doing so I think that's the next big step I'd want to get involved with."
Do you still keep in touch with former cast mates from Nickelodeon and Disney Channels?
"I do keep in contact with some of my costars. The girl who played my cousin, we're still really close friends. Greg Davis (Klarity) as well, he's super popular on social media these days. We all keep in touch, we're all still working, and it's really cool and crazy to think about that's how we all know each other. It's 20 years ago now and to think, when were all hanging out, that that's how we know each other. It seems like it didn't even happen because it was so long ago. It's so cool when somewhere brings it up and I can actually see it and it's like 'yeah, we did do that.'"
"Ive done a ton of Nickelodeon things after that too like True Jackson, I'm still friends with KeKe Palmer...but other than that we're all actors still so we still each other around and parties and such, it's a never ending thing."
"MacGyver" season finale airs Friday, April 14 at 8 p.m. PT/ET on CBS.