The 12th Doctor Peter Capaldi will exit the long-running BBC show "Doctor Who" after this season which kicked April 15 and ends with its annual Christmas special on Dec. 25.
For the last 57 years, showrunners, directors and producers have done a bang-up job casting the iconic role and fans of the show are anticipating another savvy decision on actor to fill the shoes of the 13th Doctor.
In observance of the show's newest season premiere, which airs Saturdays on BBC America at 7:30 p.m. ET, TooFab picks 13 choices to play the 13th Doctor.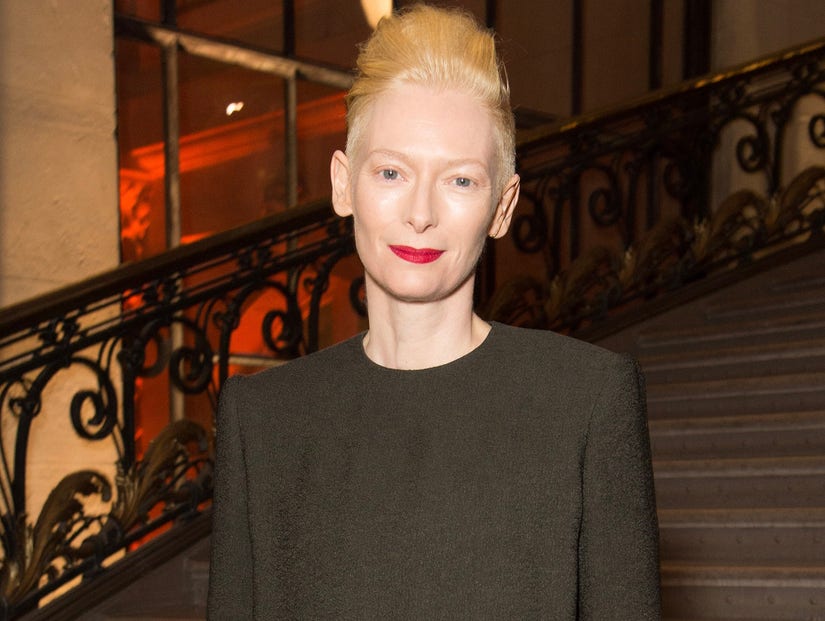 Getty Images
Fans of the long-running British series have cried out for a female doctor, but it's doubtful that we'll be getting one this go-round. Few names have been floated in fan forums besides Swinton and a few choice others. Many hardcore purist "Doctor Who" fans insist that only a man should ever be the Doctor.
But Swinton actually make a fabulous first-time female Time Lady. It's too bad she's super busy as actress in Hollywood's roster of A-list projects. Fans of Swinton and the BBC show might just have to wait and see what happens on this one.
On top of that, if we were to choose a female Doctor that wasn't Swinton, we'd have to go with someone like Missy or Osgood. Hey, it's "Doctor Who." Anything can happen, right? Even Time Lords regenerating into Zygons or The Master (Mistress?) turning over a new leaf.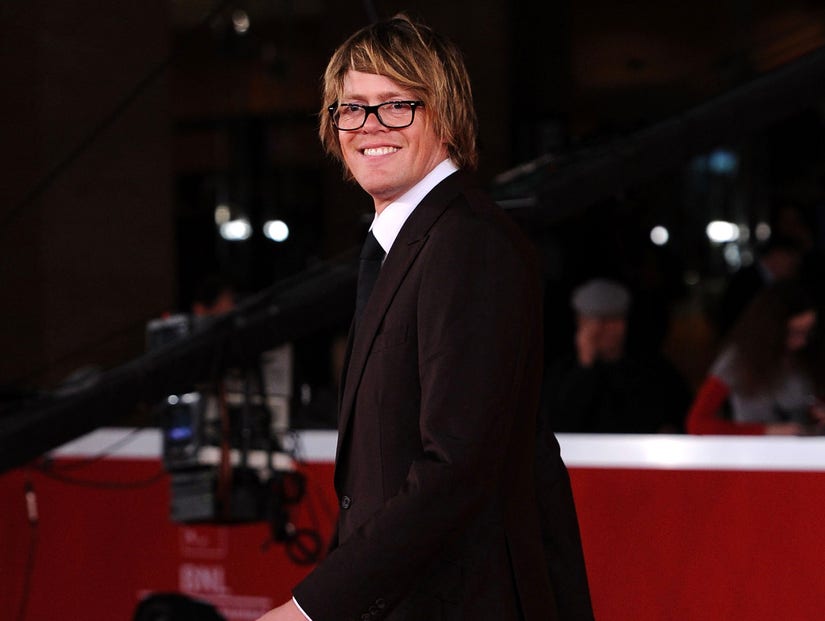 Getty Images
Marshall charmed us all as the sex-crazed America addict Colin Frissel in "Love Actually," but does he have the family-friendly chops to play the iconic role of The Doctor?
If bookies are any indicator, yes. According to U.K.'s Metro, bookies have suspended betting on Marshall as the next Doctor to replace Capaldi.
As of recent, Marshall has been taking on more serious roles such as that in popular BBC detective show "Death in Paradise," which he abruptly quit in March. Fans thought it odd that he quit production just two days after BBC announced that Capaldi wouldn't be returning for anything beyond the upcoming season. Though Marshall told "Good Morning Britain" that his departure from the show had everything to do with spending more time with his family, Twitter thought otherwise.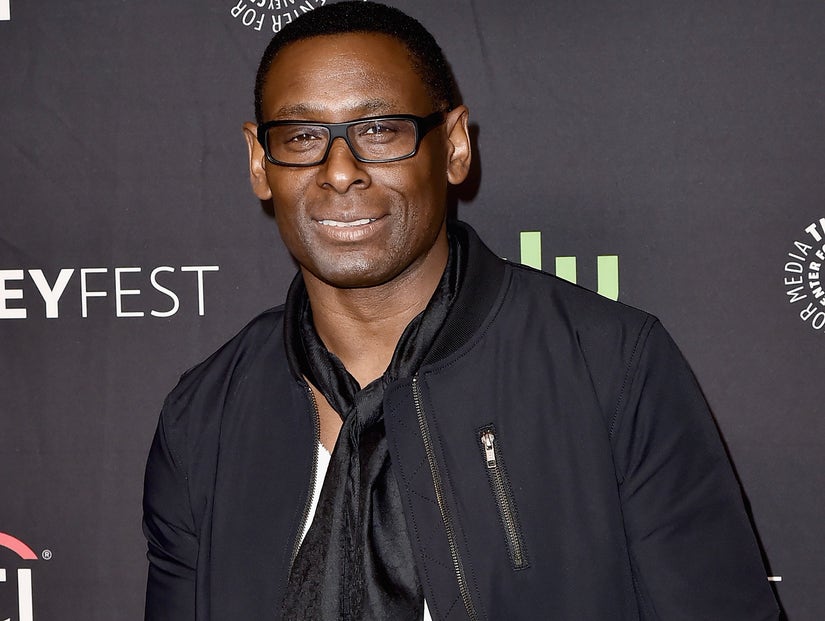 Getty Images
Harewood is another fan favorite, and casting the "Supergirl" actor would be the first time a black man would play The Doctor.
Speaking at the Independent Spirit Awards in February, the actor discussed his name being floated for the BBC show and found it flattering -- and intriguing.
"It's nice to be in the running," he told BBC News. "It needs to do something different, so I think it's either going to be a black person or a woman. It would just bring a different flavor to it."
Adding that he already plays an alien (in "Supergirl"), Harewood said, "Maybe I could switch and play a Time Lord -- who knows what's going to happen."
If Harewood is going to take a serious crack at being The Doctor, he'd better brush up on his trivia ... since The Doctor is an alien.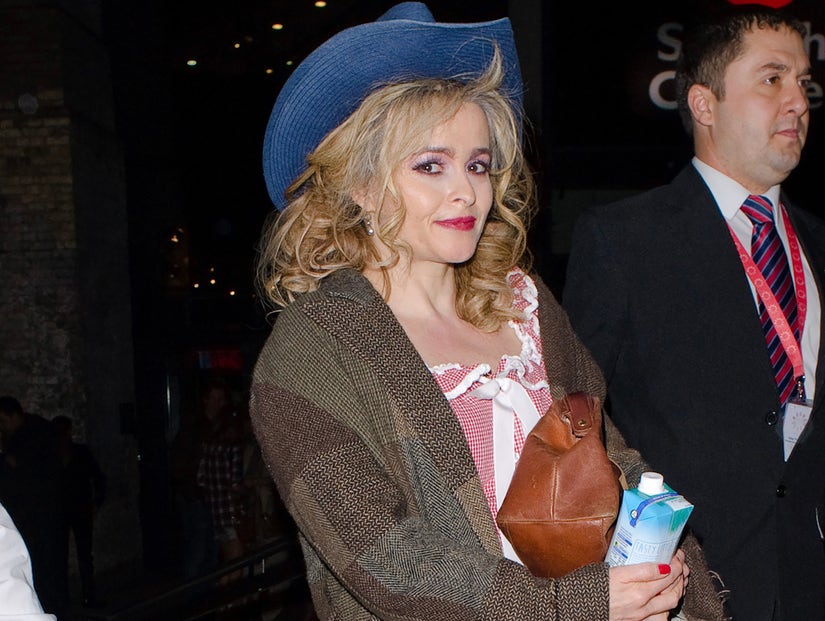 Getty Images
For no other reason than it simply being Bonham-Carter, the actress and her eccentric style and method acting would make even the most hardcore "Doctor Who" purists change their mind about casting a female in the traditionally male role.
It's high time for some estrogen in the TARDIS (Time Ladies have that, right?), and who better to break the metaphorical glass ceiling of the Time and Relative Dimension(s) In Space ceiling than the woman who played "Harry Potter" franchise Bellatrix Lestrange so well?
It's great that the majority of The Doctor's companions have been female, but honestly, it's 2017.
If we're really voting for a female Doctor, Bonham-Carter would be our dream pick.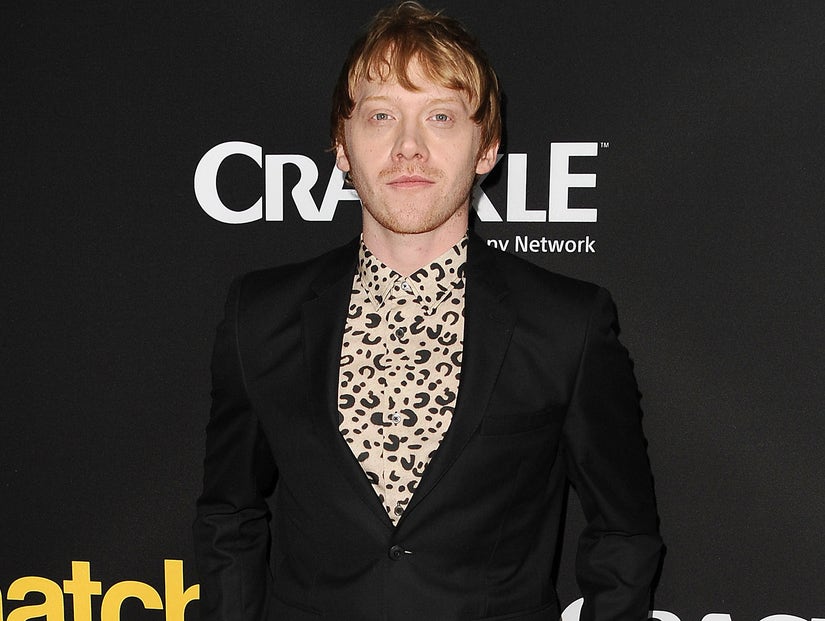 Getty Images
Aha! Finally, a ginger Time Lord.
Contemporary "Who" has a long-running joke that the Doctor has never been ginger, and is biding his time until the day comes that he will be.
This is one of the reasons why Grint would be perfect, and not just because he's a "ginge." Odds probably aren't in our favor for Grint who could very well be tapped on the fantasy genre after the "Harry Potter" franchise.
Grint has recently been taking on edgier fare like many actors looking to break out in characters outside of the popular franchise characters become synonymous with popular franchise characters such as Ron Weasley, and driving back into family-friendly whimsy isn't exactly what Grint is going for.
Should he decide to throw his ring into the hat, however, it's likely that fan response would be pretty positive -- even if it were simply based on the fact that Grint has that highly sought-after red hair.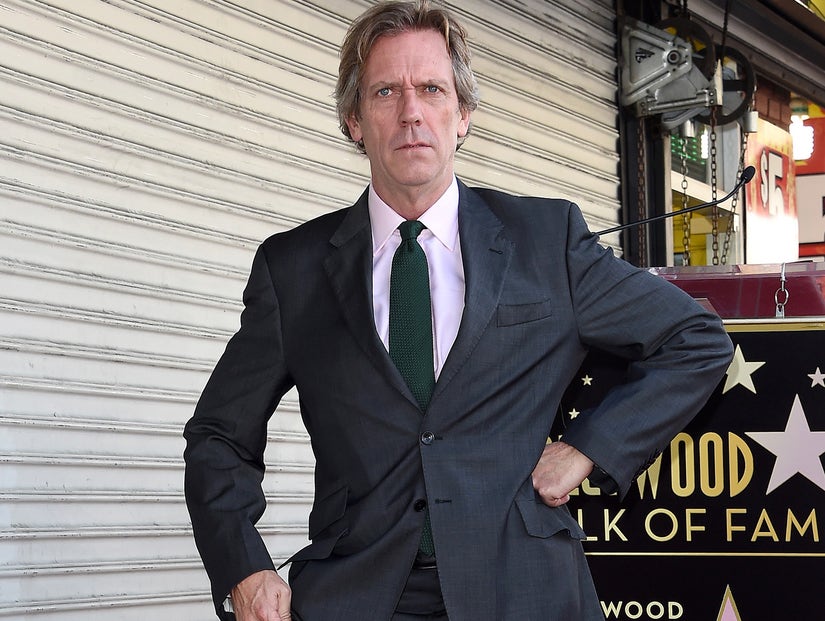 Getty Images
Yes, we know that many "Doctor Who" fans are grumpy about Capaldi's grumpy disposition on the show, especially after regenerating from the straight-up whimsical Matt Smith's Doctor, and heading from one grumpy old man to another might not be the move that BBC wants to make in drawing younger viewers.
Laurie, however, definitely has the fire and the chops to play the Time Lord -- and he has already played a doctor on television ... just not that kind.
All in all, if Facebook is any indicator, we won't likely be seeing Laurie on the hit BBC show anytime soon. A fan-created page titled "Hugh Laurie to be the next Doctor Who" has only 2k fans and hasn't been updated since 2015. Quitters never win and winners never quit, right?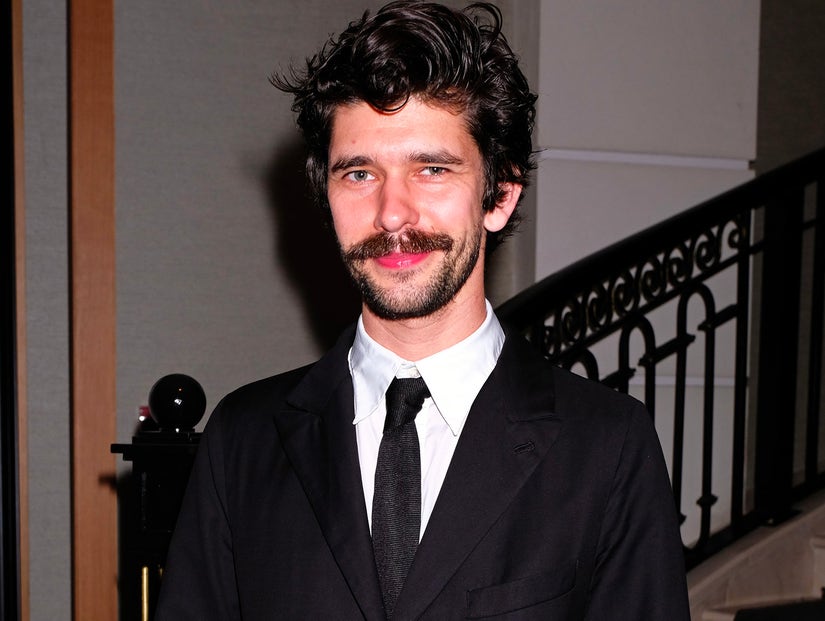 Getty Images
An easy favorite, Whishaw -- who is most famous for his role as Q in the Bond franchise -- has the look, the hair and the youth: all of which made previous Doctors David Tennant and Matt Smith successful in their multi-year runs as the Time Lord.
However, Digital Spy spoke to Whishaw who essentially blew fans' hopes to smithereens and said, "It's not going to be me. But I don't mind – I don't think you can be Q and Doctor Who. It would be a bit wrong."
It sort of would. But that's not a deal-breaker for us if it's not for you, Whishaw.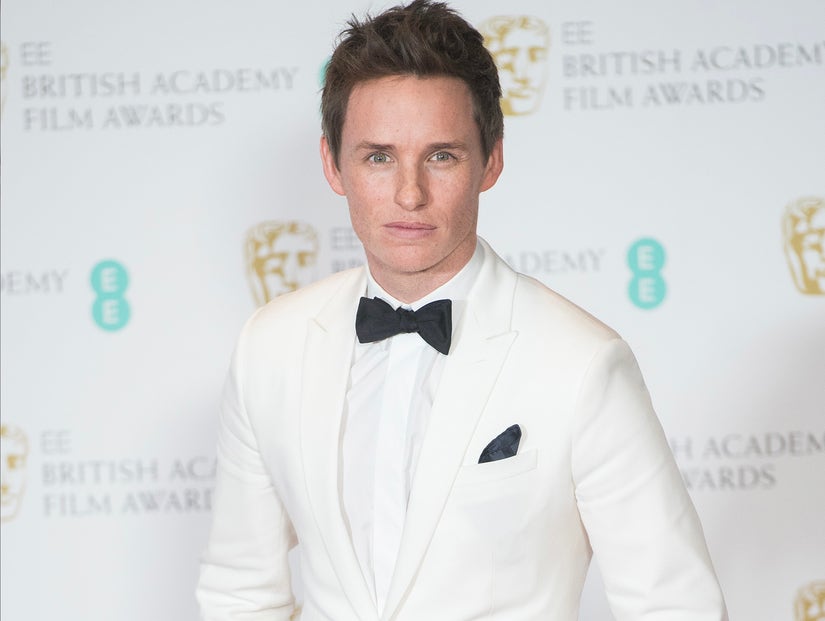 Getty Images
Another "ginge" -- occasionally -- but with his ties to the Harry Potter world, it's probably unlikely that Redmayne would consider the Doctor even if he were being offered the role.
Redmayne is likely pretty busy these days, what with "Fantastic Beasts and Where to Find Them 2" in pre-production, so it seems unlikely that he'd be double dipping into the world of fantasy and straddling both movies and television at the same time.
Not that we'd mind if he tried, though.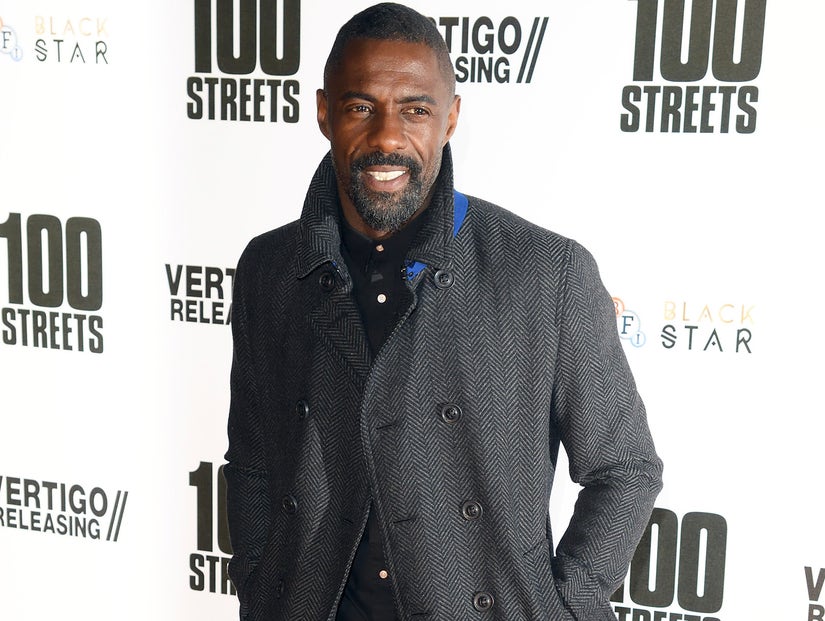 Getty Images
Poor Elba has been floated for both a role as the next James Bond as well as Doctor Who for several years now. Up to this point, neither of the reports have panned out to be official.
While we'd love our first black male Time Lord to be either Harewood or Elba, we think -- if we're being honest -- that Elba would be better suited for kicking ass as James Bond rather than flying around in time and space with companions sure to swoon at his feet.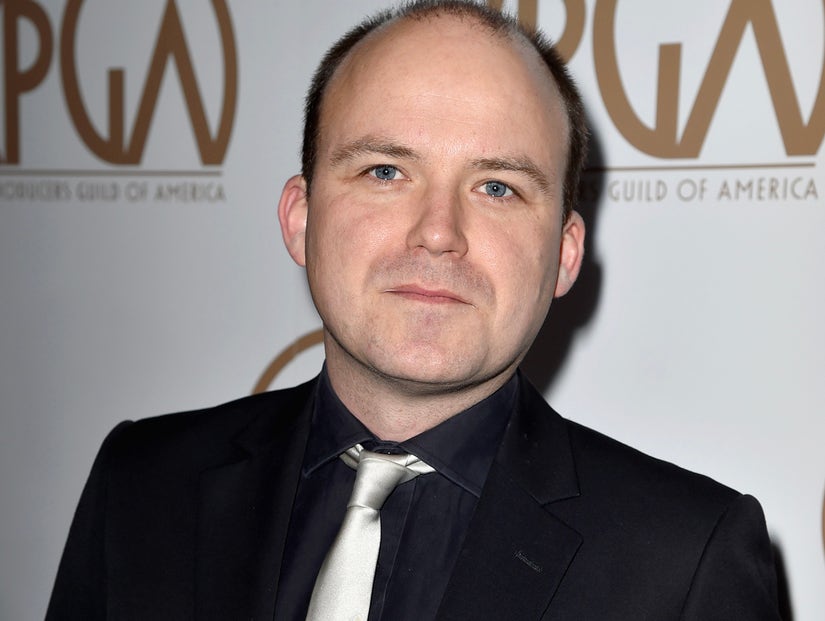 Getty Images
Kinnear in 2013 didn't even know what "Doctor Who" was, so even if he were being offered the role it doesn't seem likely that fans would have a generally positive response to the casting.
"I don't where it came from and how these things evolve," Kinnear told the Independent of rumors that he was at one point in the runnings for the next Doctor.
"I haven't been and I am totally certain that I will not be asked to be the next Doctor Who," he said. "If I was an actor who was really longing to play Doctor Who, then this would be torturous, but it's a program I've never watched, so I don't even really know what it is."
Well. Kinnear can act to be sure and he's got the look of one fierce Time Lord, but with that kind of attitude ... never mind.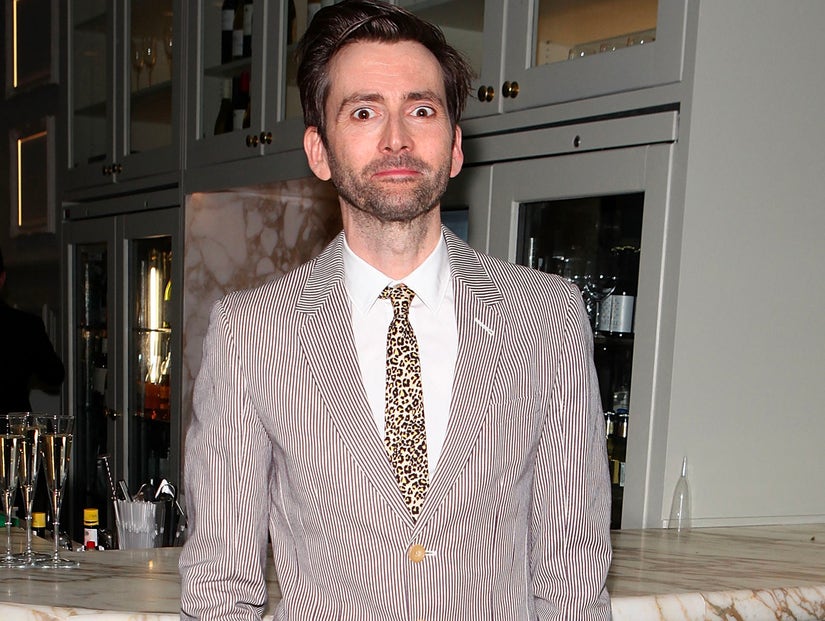 Getty Images
Three words: It. Can. Happen.
After all, Tennant's Doctor lost a hand that conveniently morphed into a brand-new half Time Lord/half human hybrid, tying up the budding love story between him and Rose Tyler (the OG contemporary companion played by Billie Piper) so why wouldn't he be able to regenerate into an older/younger version of himself?
Tennant is many fans' favorite post-classic "Who" Doctor, and you'd probably be hard-pressed to find many fans disappointed in a Tennant return.
Also, it's the "Who" universe -- anything can, and usually does, happen. Can someone go ahead and make this happen, please?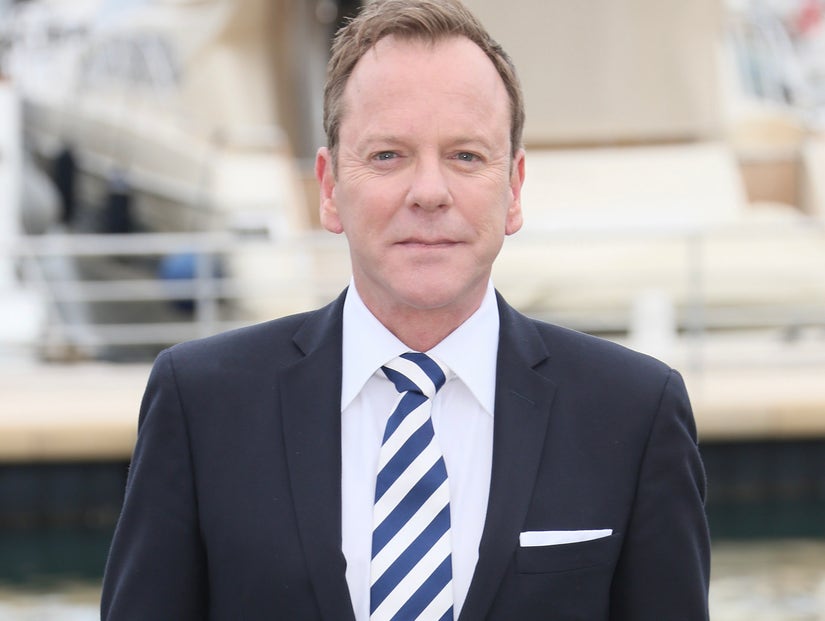 Getty Images
Yes, he's not of British upbringing despite being born there, but that should count for something.
The former "24" protagonist and current "Designated Survivor" star could bring some definite edge to the Who-niverse, and who couldn't see Sutherland slamming his hands on the console of the TARDIS, uttering his coined phrase "Dammit!" when things go awry, as they always seem to do?
An incarnation of a former companion
One of them -- any one of them. Give us one of the Ponds, Martha, Donna ... let's just keep Jenna Coleman's Clara Oswald out of the runnings on this one.
Many people have thought that Clara overstayed her welcome to begin with, and her storyline seemed to baffle many fans' train of thought at the end of last season when she inexplicably disappeared in her own time machine while her life was in flux, stunted between life and death by the Time Lords, so we'd say yes on a companion regeneration ... just not Clara Oswald.