Well, it's finally here Liars: The beginning of the end. With only 10 episodes to go in the Freeform series that has captivated loyal fans for nearly 7 years, there are still so many more questions than answers.
But, as we're all aware, it has been a long 7 months since we have caught up with our favorite foursome. With all the lying, death, family drama, we know we can't be the only ones who could use a refresher course before Tuesday's season premiere.
So here is TooFab's quickie primer of where we left off:
Freeform
Haleb fans rejoice! All is right in the world again now that Hanna (Ashley Benson) and Caleb (Tyler Blackburn) are back on and he's no longer with Spencer (what was that about anyway?). After Hanna finally breaks things off with her boring fiancé, Caleb finds the perfect opportunity to slip in that he "never want[s] to spend another day without [her]."
Oh, and all of this love drama is happening in the midst of her kidnapping and torturing Noel Kahn (Brant Daugherty). Hanna goes rogue on this one in an attempt to prove to everyone, including the Liars, that he is not only the mastermind behind the dollhouse, but also the second child of Mary Drake (Emily Parker) and the mystery cattle prod wielder. In the end, however, not only did the DNA test results come back negative, but the last we see of Noel is his decapitated head rolling across our screens. With Noel crossed off the list of potential abductors, who could have tortured Hanna in the barn?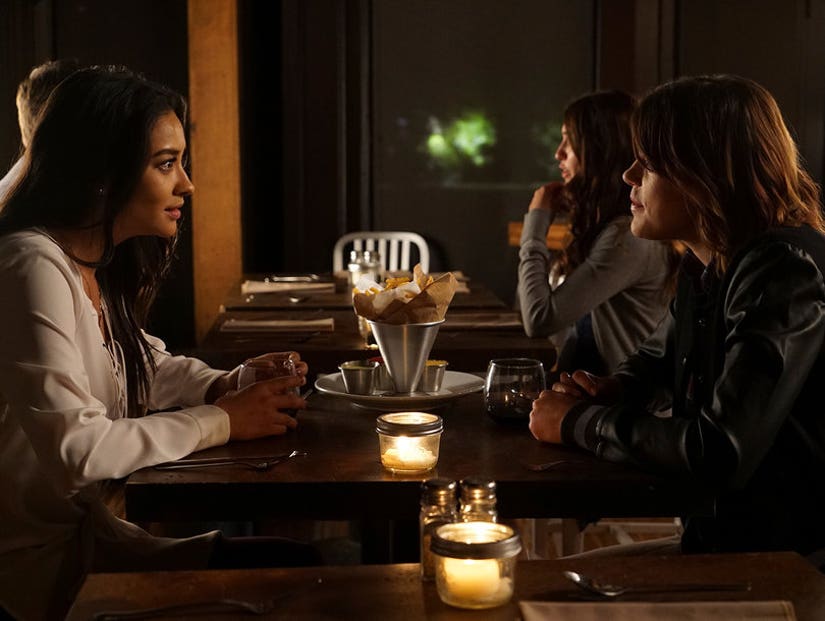 Freeform
There is not too much to say about Emily (Shay Mitchell) at this point. She has some love drama with her ex, Paige, returning to Rosewood and vying for Em's attention again. But, as we've seen countless times before, Emily's love for Alison (Sasha Pieterse) always comes first. She's also considering taking the job of head swim coach at Rosewood High School. Her life is pretty peachy at the moment, but we cannot expect that to last long.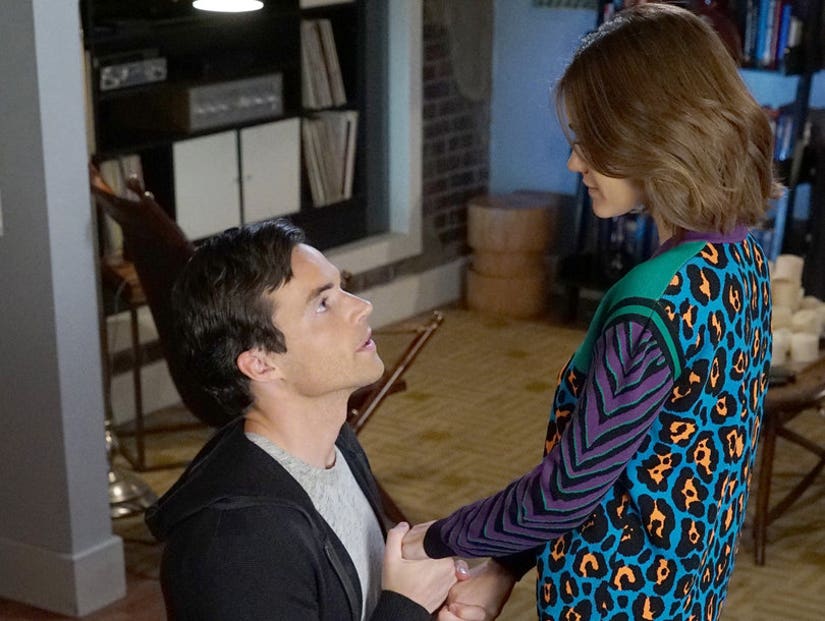 Freeform
When we left off, Aria's (Lucy Hale) future with Ezra (Ian Harding) was rocky. Ezria fans were elated to see the couple fall in love again, or if we're being frank, admit they are still in love. Aria was so close to getting her happily ever after with the one-time teacher when he jetted off to Colombia after finding out his past love, Nicole, may still be alive. When he doesn't return to Rosewood, a panicked Aria sees him reunite and embrace Nicole on the newscast. Though they are still engaged, we will have to wait to see where their relationship goes if and when Ezra returns.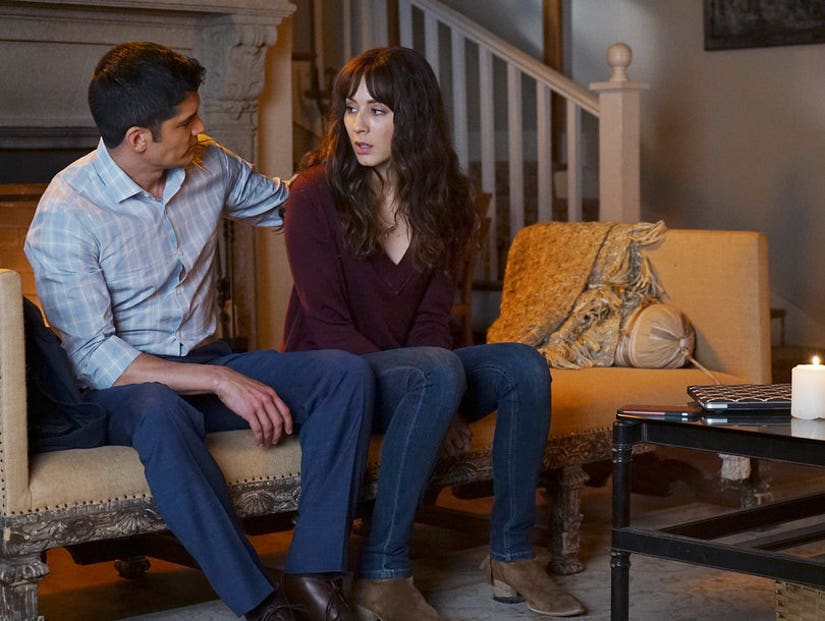 Freeform
Where do we even begin with Spencer's (Troian Bellisario) current situation? In the first half of the season, Spencer ended her relationship with Caleb (the relationship that should have never been), and started dating the new officer in town, Marco (Nicholas Gonzalez). But it's pretty clear that her heart is still with Toby. As she goes to say goodbye to her ex before he moves out of Rosewood to start a new life with Yvonne, she kisses him and it's very telling. Fast forward to the final minutes, and we see Toby's truck wrapped around a tree on the side of the road with both he and Yvonne unconscious inside.
In the summer finale, during the struggle in the deserted school for the blind, Spencer is shot in the chest and her condition is uncertain. Jenna (Tammin Sursok) is holding the loaded gun, and it appears she is the one who pulls the trigger, especially with Noel's head rolling around downstairs, but nothing is ever easy in Rosewood. It cannot possibly be a coincidence that both Toby and Spencer are on the verge of death.
Mary Drake appears out of the dark after Spencer is shot and drops the most shocking line in the episode, "Spencer, I will never hurt you. I'm your mother." Yet another bombshell is dropped when Jenna is abducted and taken in a van by a masked captor. She is heard asking, "Who are you? Did you shoot Spencer?" But who is responsible?
Freeform
As usual, Alison is like a magnet for the dramatic. In the mid-season finale, we learn that Alison is pregnant with her now-dead fiancé's baby! Yes, this is the same guy who was holding her hostage in a hospital bed. Yes, this is the same guy who was working with her twisted aunt to make her think she was hallucinating. And yes, this is the same guy, Elliot Rollins, who turned out to be Archer Dunhill all along. Alison confides in Emily (shocker!), and the two share a kiss. May this be a hint that Emison will be together in the end or is this just Alison most recent lie, this time to win Emily's attention?