'Pretty Little Liars' returned Tuesday night after its 7-month hiatus, and we'll just say that the wait was worth it!
When we last left the Liars, Spencer had been shot, Jenna was abducted and Toby was in a car crash that left him unconscious. Though there were many questions to be answered about so many of the core players, this episode was all about Spencer Hastings.
Fast forward a week from the shooting and Spencer is already released from the hospital with nothing but a sling on one arm. Though a bit unbelievable, we're not complaining. After being shot at the end of "The DArkest Knight," Mary Drake drops the "Mother Bomb" on Spencer, who remains in denial throughout her recovery.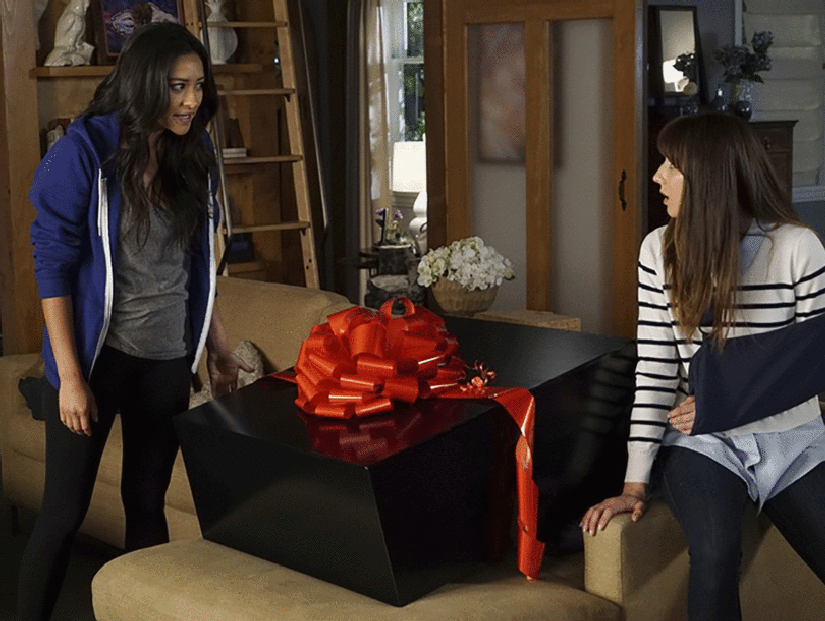 Freeform
As if we did not already doubt that Jenna was the shooter, Marco all but confirms that the bullet pulled from Spencer's shoulder did not come from the gun in Jenna Marshall's hands. He asks Spencer if she recognizes the gun in evidence, and she says with 100 percent certainty that was the gun from the school for the blind, a 45 mm. The bullet, however, was a 22 mm. So, again, who shot Spencer Hastings?
When Spencer's "mother," Veronica Hastings, returns to Rosewood (a week after her daughter was shot, it should be noted), Spencer confronts her with the new intel. She does not deny that Mary Drake is Spencer's biological mother, only saying, "Mary Drake is clinically insane!"
Veronica finally tells the story of Spencer's adoption. Mr. Hastings had an affair with who he thought was Jessica DiLaurentis, but turned out to be her twin sister, Mary Drake. When Mary was locked up in Radley, back when it was a mental institution, the Hastings could not bear the thought of the baby being abandoned. Veronica decided to adopt the baby girl who we now know as Spencer Hastings.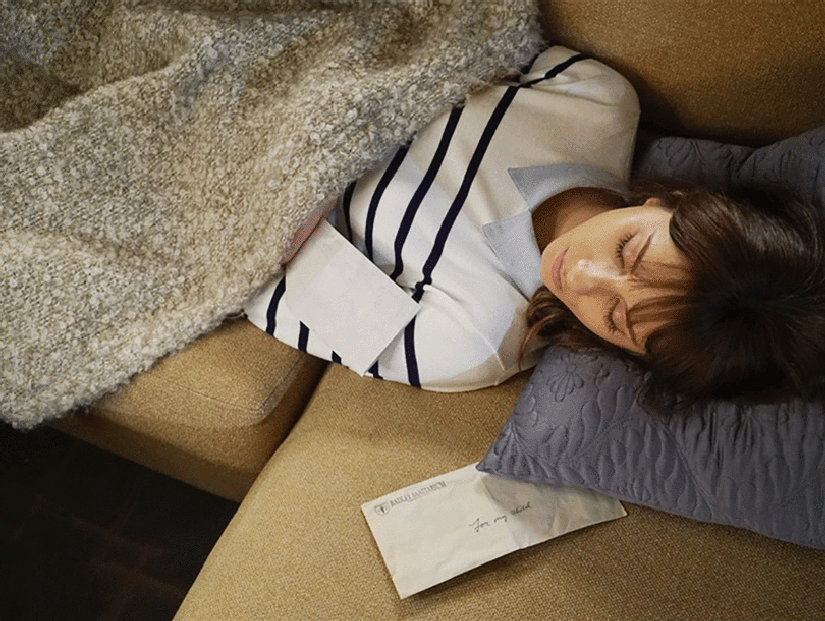 Freeform
We finally know what was in that box from A.D.: "Liars Lament." A board game version of Truth or Dare modeled after Rosewood. After hearing the news of her birth, a few glasses of wine, and a text from A.D that read, "Would you like to get closer to your mother? Play the game," Spencer decides to give it a go.
When choosing "Dare" leads her to visit Toby in the hospital (he survived the car accident with just a broken arm, by the way), her prize was a letter that Mary Drake wrote to her unborn child while still at Radley. I have a feeling we have not seen the end of "Liars Lament" quite yet.
Everything Else We Learned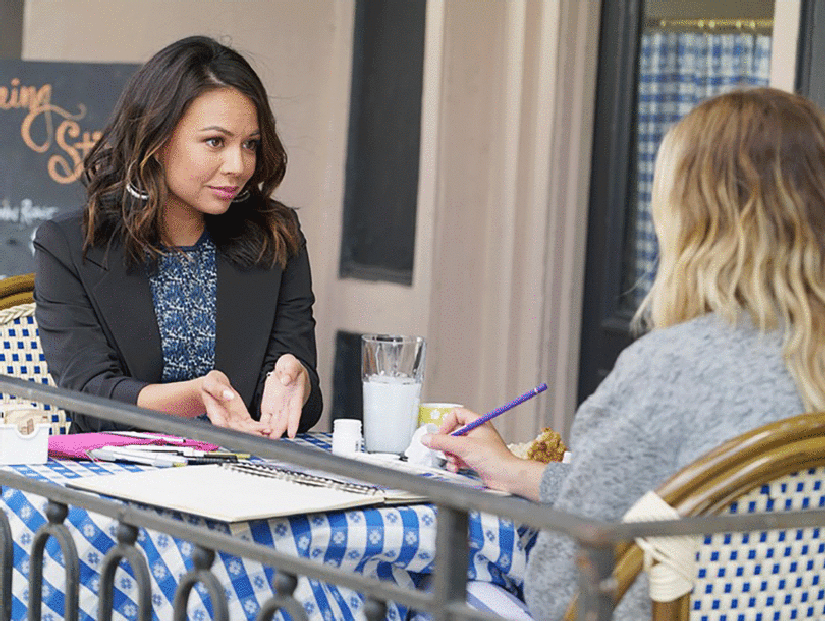 Freeform
Emily landed the job of head swim coach at Rosewood High and will be working alongside ex-girlfriend Paige, the new athletic supervisor. Alison is still a teacher at the same high school, and already we are seeing the drama that will come of this situation.
Hanna is getting back into fashion designing with a little push from Caleb, the best boyfriend ever. Mona helps get her brand off the ground but of course this does not go smoothly as she seemingly hijacks Hanna's line.
Ezra returns to Rosewood, to the surprise of Aria. Even though they have not spoken of where they stand, Aria continues to plan their wedding. As of his arrival in Rosewood, Ezra had yet to speak to ex-girlfriend, Nicole, about his current relationship status, which makes Aria uneasy.
Holden, Aria's longtime friend, returns to Rosewood. So far it seems like an innocent coincidence, but nothing is ever a coincidence in this town.
Jenna Marshall and Mary Drake have both gone missing post-shooting. Though we know that Jenna was abducted, we are left with few answers as to her whereabouts. But, where in the world is Mary Drake?
With only nine episodes left, by sure to tune in next Tuesday at 8 pm on Freeform for more answers.