"True Crime Week" is coming to E!.
The E! News brand will highlight some of Hollywood's most bizarre conspiracy theories and murder mysteries in a new multi-platform series kicking off April 24.
Each day of the week, E! News will focus on a different story. Monday will premiere Unsolved Mysteries, Shocking Hollywood Murders (Tuesday), JonBenet Ramsey (Wednesday), Hollywood Behind Bars (Thursday) and True Crime Conspiracy Theories (Friday).
"'True Crime Week' will feature online op-eds, exclusive interviews, and video segments covering the biggest unsolved mysteries and shocking Hollywood murders, including secrets from the show runner of the hit true-crime reality series 'Snapped!' on the 20th anniversary of the fan favorite TV program, as well as an exclusive interview with true crime super fan and Bravo star, Stassi Schroeder, speaking on Hollywood conspiracy theories," the network tells TooFab.
The content will run across multi digital, social, mobile and linear platforms from April 24th-April 28th.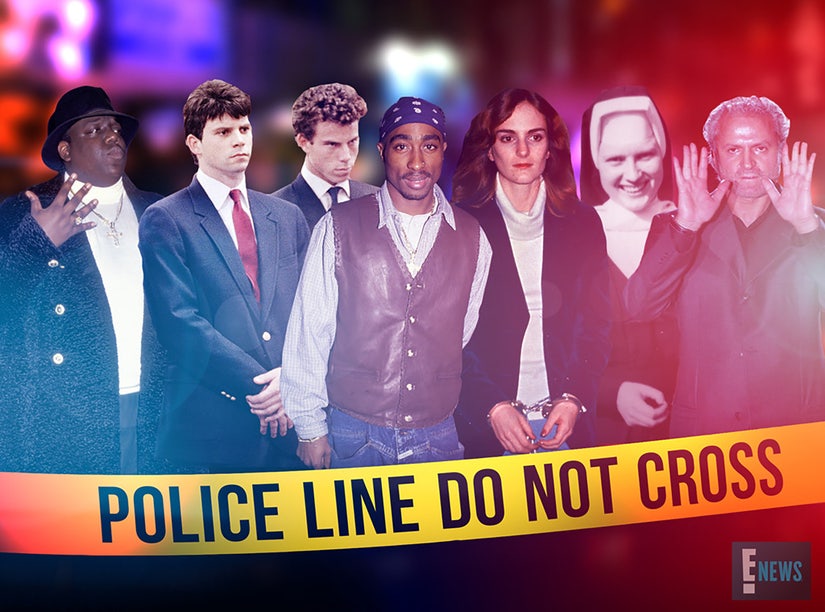 E!