"Real Housewives of Atlanta" star Kim Zolciak told the world on social media that her 4-year-old son Kash Biermann was rushed to the emergency room after becoming a victim in a violent dog attack over the weekend.
"The last 14hrs of our lives has been a living nightmare. My sweet @kashbiermann was bit by a dog and had very traumatic injuries. I've never prayed so hard, or been so scared in my life."
But thankfully his older sister Brielle tweeted an update to a concerned fan.
"Thank u he is doing MUCH better!"
Kim has kept her fans in the loop by posting updates on her favorite social media platform, Snapchat.
One included a snap of her son playing video games to help pass the recovery time, while another apologized for cancelling on "Watch What Happens Live."
"We are so overwhelmed and grateful for all of your prayers, texts, comments and tweets. THANK YOU from the bottom of our hearts. Ash is doing incredible."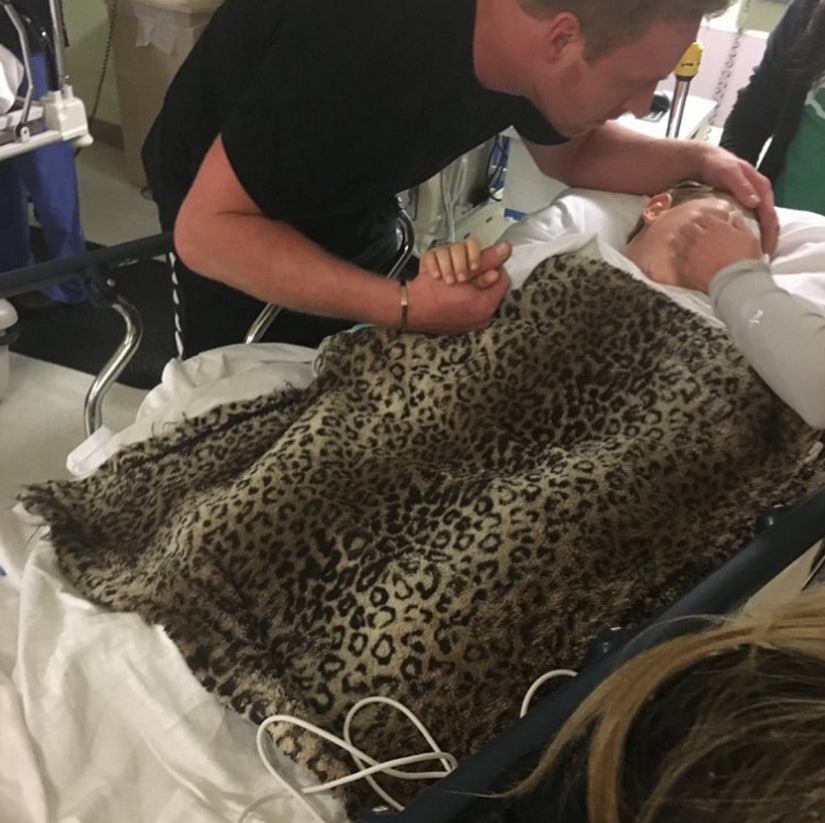 Kim Zolciak's Instagram