One of the radio interviewers, Sid Rosenberg, also tweeted a defense of Baio. "In defense of @ScottBaio I did ask him why he thought childhood actors of the 70's struggled so much with drugs and alcohol and he included Erin in the conversation. Truth is the whole media had her dying from an OD and that's what we all thought was the cause when @ScottBaio came on. Too easy to jump on him after we found out why she had passed. I know he cared for her and was both frustrated and upset."
"Happy Days" and "Joanie Loves Chachi" star Scott Baio is saddened but "not completely shocked" about co-star Erin Moran's death.
"I'm OK, a little shocked but not completely shocked that this happened," he said in an interview with The Bernie & Sid Show on Monday.
"My thing is, I feel bad because her whole life, she was troubled, could never find what made her happy and content. For me, you do drugs or drink, you're gonna die."
"I'm sorry if that's cold, but God gave you a brain, gave you the will to live and thrive and you gotta take care of yourself," he added. "I'm saddened by what happened. I don't know if it was drugs that killed her, I read one report said it might have been and I hope it … I don't know what I hope. It's what it is. What can you do?"
The Harrison County Sheriff's Office said Monday that a "joint investigation into Mrs. Moran's death was conducted" and "a subsequent autopsy revealed that Mrs. Moran likely succumbed to complications of stage 4 cancer." The results of a toxicology test are still pending, but no illegal narcotics were found at her home.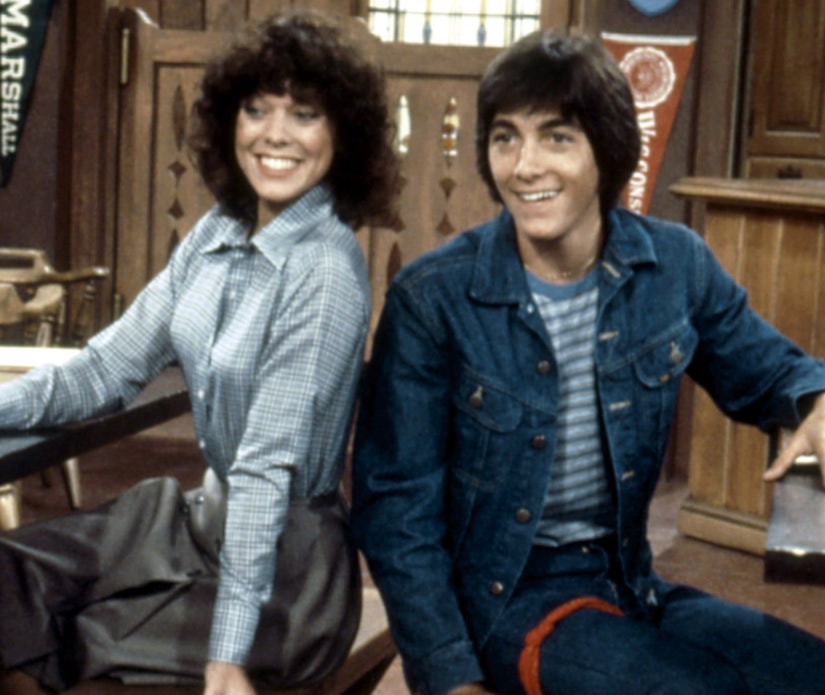 Getty
"I knew Erin well, over the last many years I have not spoken with her," Baio continued. "She was just an insecure human being and fell into this world of drugs and alcohol. Again, I don't know if that's what killed her, I'm sure it was a culmination of years and years of doing it that might have had something to do with it. She just never found her way."
Baio added that he tried to get her help "many years ago," but thought "how do you help somebody that doesn't want to help themselves?"
"You try a couple of times and if they don't want the help, I gotta go, sorry," he added.
The now 56-year-old actor credits his own parents for his ability to distance himself from some of the hardships of Hollywood.
"I never did drugs. I never was interested in drugs, it never intrigued me. I had parents and a brother and sister who were straight arrows and my father, God rest his soul, said to me you do drugs I'll kill you," he explained.
"Aside from Erin, everybody on that show as far as I know, I never saw drugs or alcohol," he added. "I just, there was no reason for me to do it. My parents set me right, that's the best thing you could have."
Listen to the whole interview below: