With the de facto cancellation of "Powerless" (it's everything but official as NBC pulls it from the schedule), we are down to only 19 television shows based on comic book property. I know, I know, but it's going to be okay. There are plenty more on the way.
Netflix is readying a season of "Punisher" and "The Defenders" are on the way, while Amazon is bringing "The Tick" back from elimination ("SPOON!"). Freeform is the home of two upcoming Marvel series: "New Warriors" and "Cloak & Dagger," while "Marvel's Inhumans" is heading to ABC in the fall. DC just announced they were launching their own streaming service to broadcast the live-action "Teen Titans" and the long-awaited new season of "Young Justice," while "Black Lightning" is slated to join the DCW Universe and. Syfy has "Krypton."
Whew! That's a lot of shows, and that doesn't even include the two dozen or more in various stages of development. Clearly, there is a lot of material to mine from the comic book industry, and Hollywood is still very much paying attention to what's happening in that niche world.
But making a show based on a beloved comic book property, or set in a comic book universe as "Powerless" was, doesn't guarantee it will become beloved. Some of the shows we've seen over the years have been downright awful, and even the current crop is a mixed bag. So while we prepare for the next deluge of comic book shows, we thought we'd break down the current batch countdown style, from worst to first.
20. "Marvel's Iron Fist" (Netflix)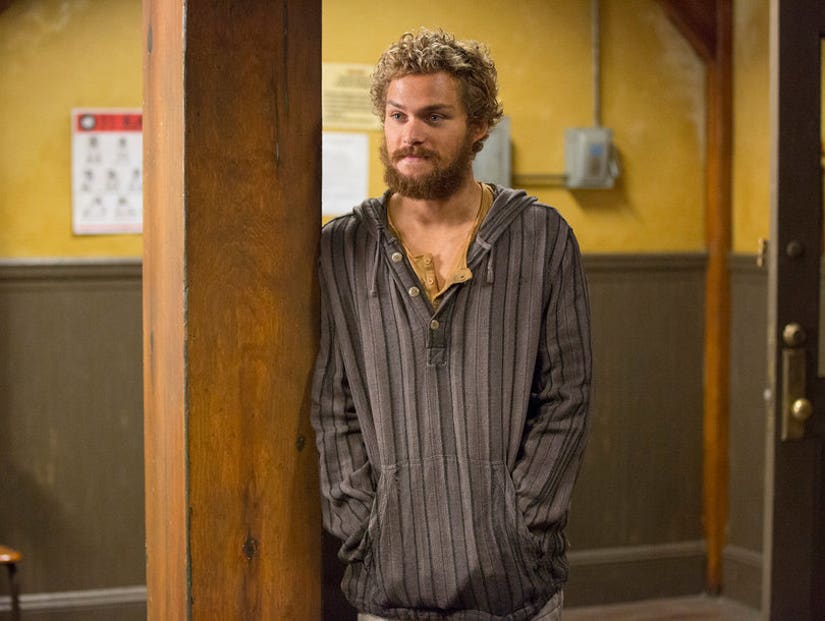 Netflix
Netflix had not misfired yet with their "Defenders" lineup of original series, until we got to the story of Danny Rand. The fourth and weakest of the solo series, "Iron Fist" suffers from bad dialogue, hokey cartoon villains, and some of the worst fight choreography ever put on camera in a big-budget production. While the show and its lead got marginally better by the end of the 13-episode season, that's way too late. On any other network, it wouldn't have even gotten that far.
19. "Fear the Walking Dead" (AMC)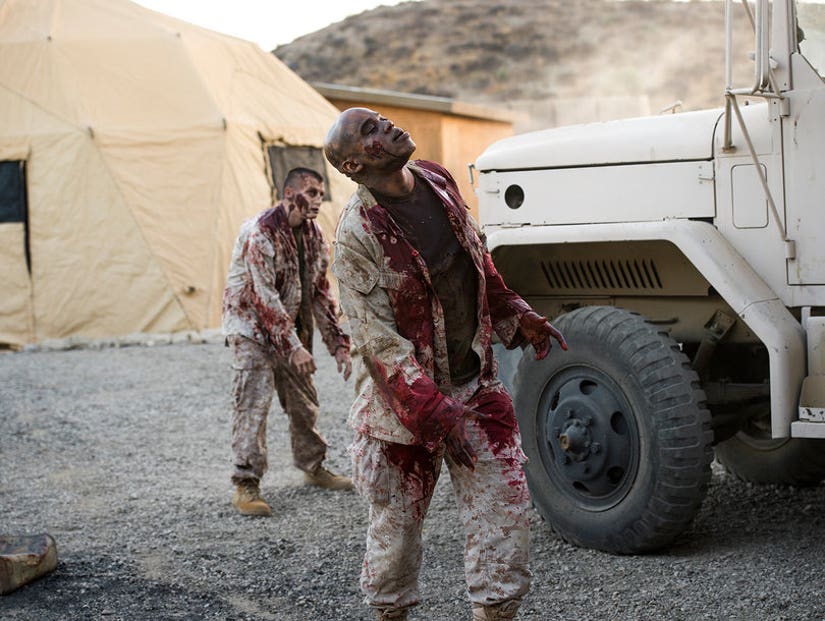 AMC
The problem with this spin-off is that heading into its third season, no one cares about any of the characters. The power of the original is in its dynamic and shifting cast, and the performances of the actors in those interesting and multi-layered roles. It's too late in the game for zombie thrills to get us, so characters need to. Can anyone name any character on this boring show?
18. "Marvel's Agents of S.H.I.E.L.D." (ABC)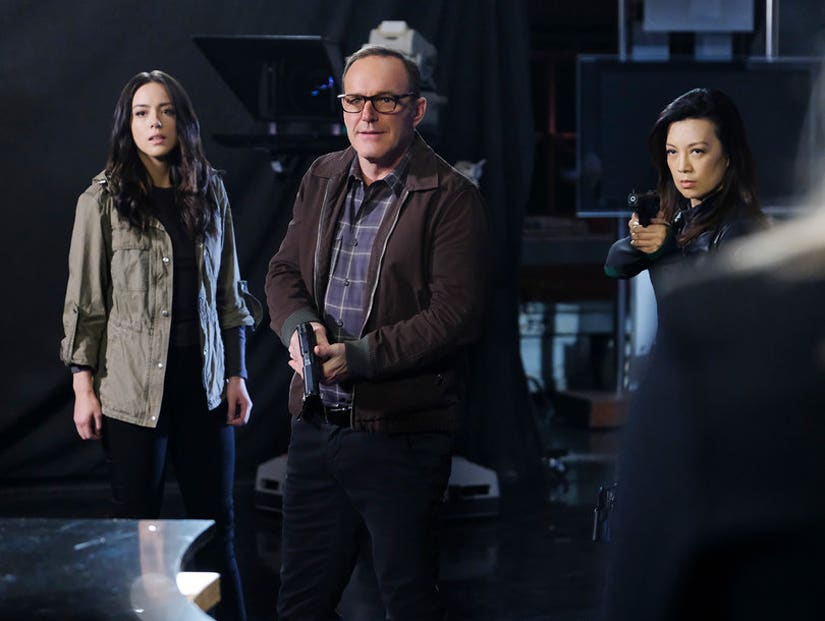 ABC
The biggest disappointment on this list, the idea of Agent Phil Coulson heading up a television series was all ABC needed to net huge numbers for the premiere. Tying it to the Marvel Cinematic Universe sealed the deal, until viewers learned they couldn't really play in that universe, but rather on the fringes of it. Limited budgets, strained credibility and the neverending presence of Grant Ward only exemplify a show that refuses to live up to its own potential.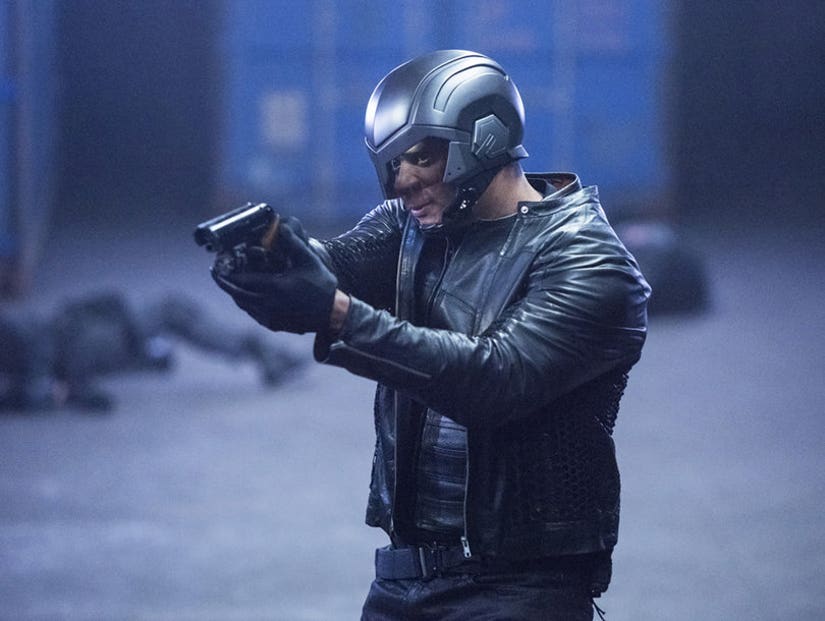 CW
"You have failed this city!" If fans hear that one more time, they'll abandon the show in droves. Thank god Oliver Queen has killer abs or "Arrow" wouldn't have lasted long enough to spawn the DCW Universe that surpasses it in quality with every show. "Arrow" is hackneyed and repetitive and just so brooding. Meant to be Batman for TV, the creators went all in on dark, and it's just too much.
16. "DC's Legends of Tomorrow" (Amazon)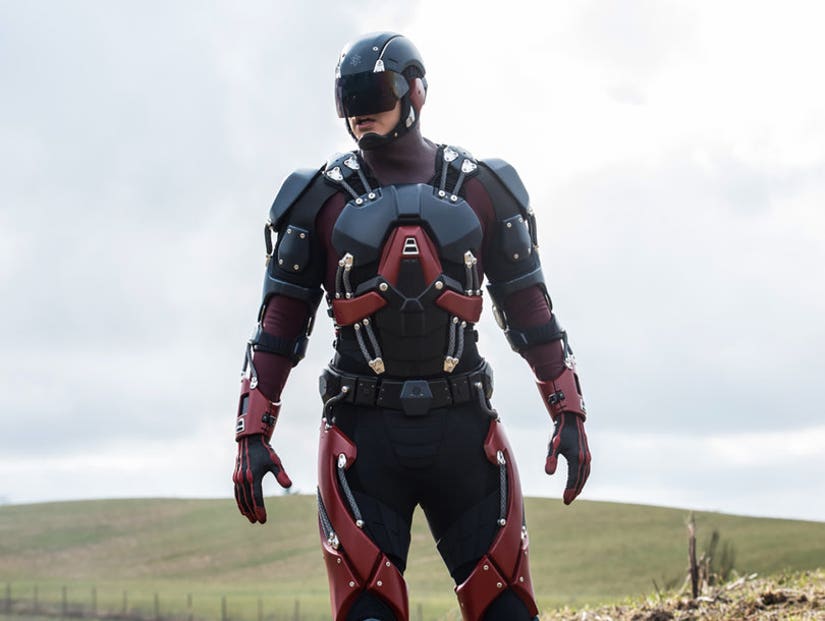 Amazon
This show suffers from not bothering at all to be new-user-friendly. "LoT" is chock full of DC Comics references, a whole slew of characters who cropped up from everywhere. Then add in an emphasis on parallel realities and altered realities and jaunts through time, and it can get pretty overwhelming to keep up with. And with all of that going on all the time, the enormous cast is just not getting enough time to really allow viewers to connect with their individual characters.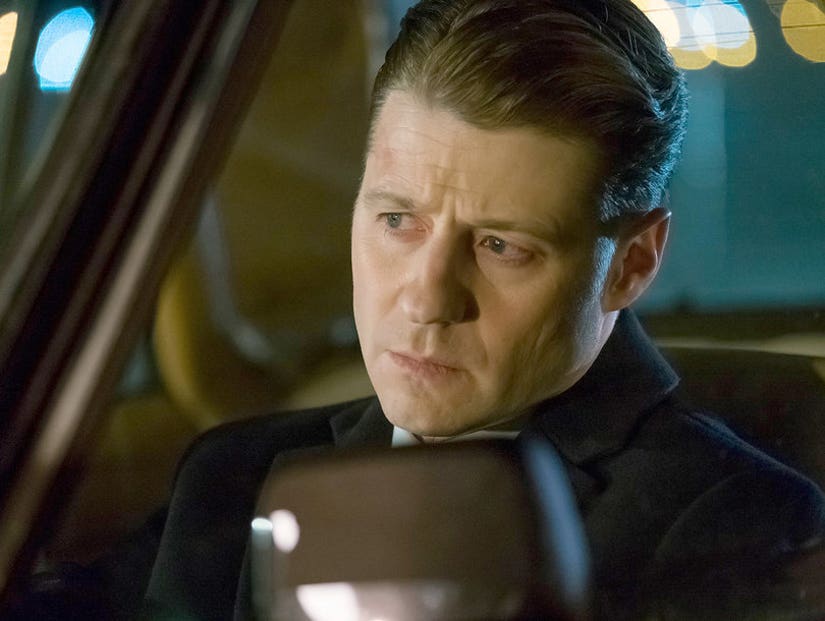 Fox
The premise was solid, with the show exploring Gotham City before Batman. But then the writers decided that they needed to fill it with all of Batman's classic villains, while Bruce Wayne is still basically a pre-teen. By the time he comes of age, the villains will have been established for a decade or more. This could have been a fun crime show with hints of the darkness to come, but instead the creators lacked self-control and now it's a logical mess that's little more than a showcase for new takes on classic Batman villains, while Bruce mopes about whining about his dead parents.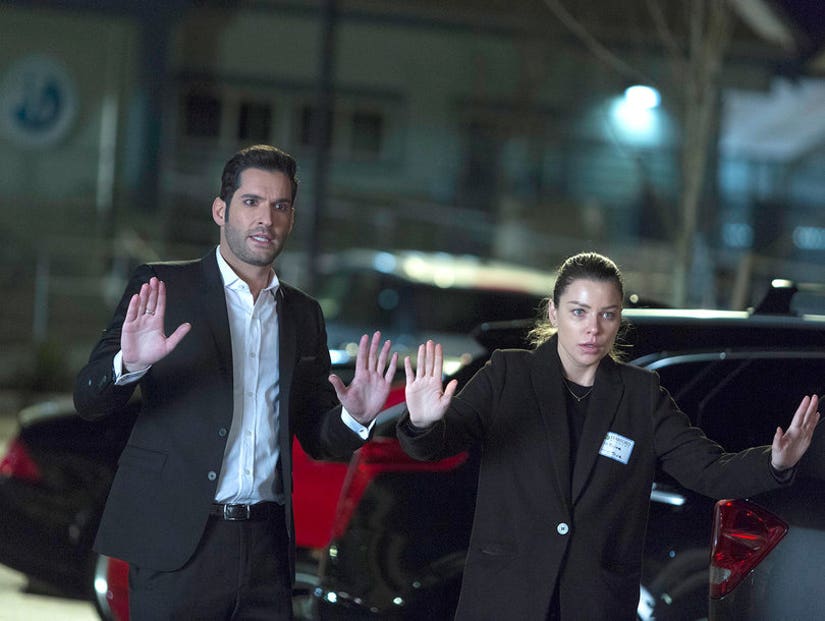 Fox
Based on a sophisticated Vertigo comic book series, the TV show takes basically none of that content, and instead transforms it into a basic procedure that just happens to have the devil at its center. It lacks all of the mystique and brilliance of the original and relies instead on the handsome charm of lead Tom Ellis. It's working enough to get a third season, but it's just not making groundbreaking or particularly innovative or exciting television.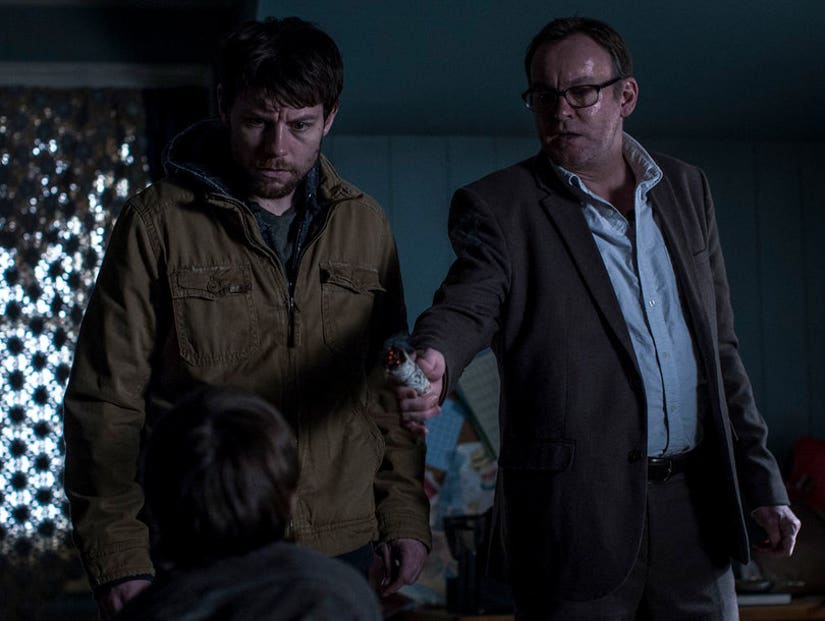 Cinemax
This second Robert Kirkman series is a solid adaptation of the source material, with genuine chills and gorgeous cinematography. Patrick Fugit and Philip Glenister play off each other well as two mismatched exorcists in a backwaters community besieged by evil forces. There are plenty of mysteries and a slow burn for the larger story that may drag on a bit at places, but are in general compelling to watch. The biggest weakness is that it's basically all stuff we've seen before in any other demon-possession story.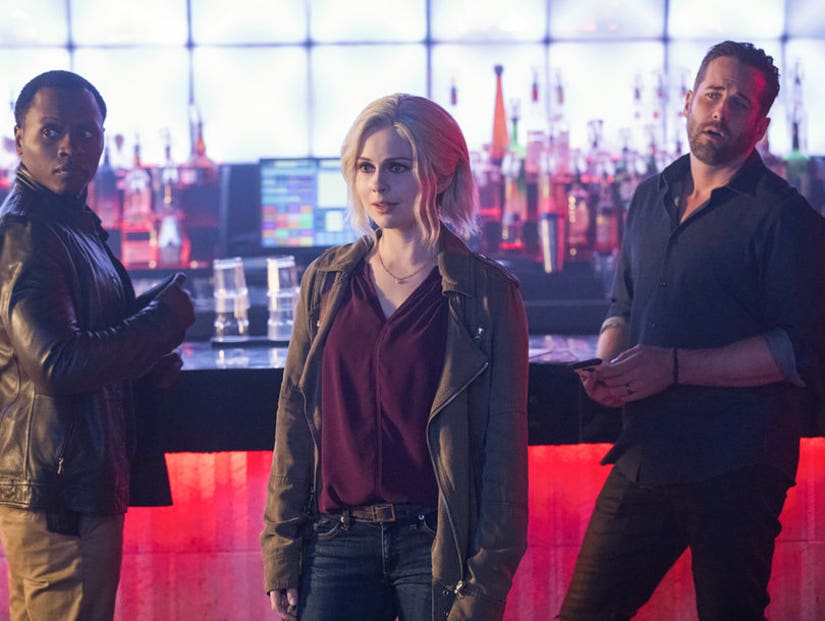 CW
The basic premise of the Vertigo series was all that was used in this "Pushing Daisies"-esque series about a dead woman who eats brains to stay alive, but in doing so gains the memories of the deceased. So she goes about solving their murders, pretending to be a psychic. It's all very light and hackneyed and familiar, but the charm of Rose McIver in the lead makes it work well enough for what it is.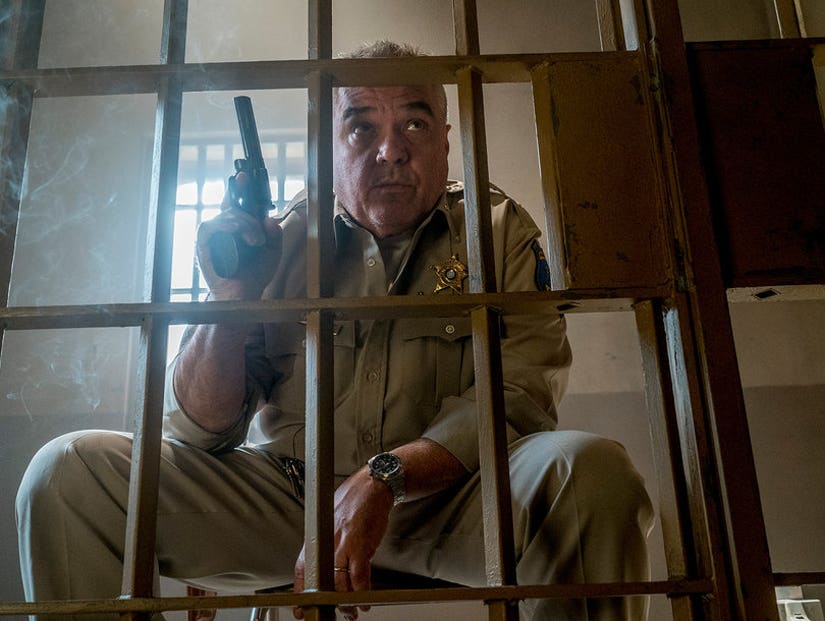 AMC
One of the most vulgar and shocking comic book series of all time is obviously tamed somewhat to appear on AMC, but still remains as bizarrely compelling and fascinating as the original was in the 1990s. And while it has to shy away from some of the graphic sex and violence, it isn't challenging away from the challenging religious material that is the heart of the series. While it's difficult for some to watch, it is nevertheless a solid adaptation of a modern classic.
10. "Supergirl" (CBS/The CW)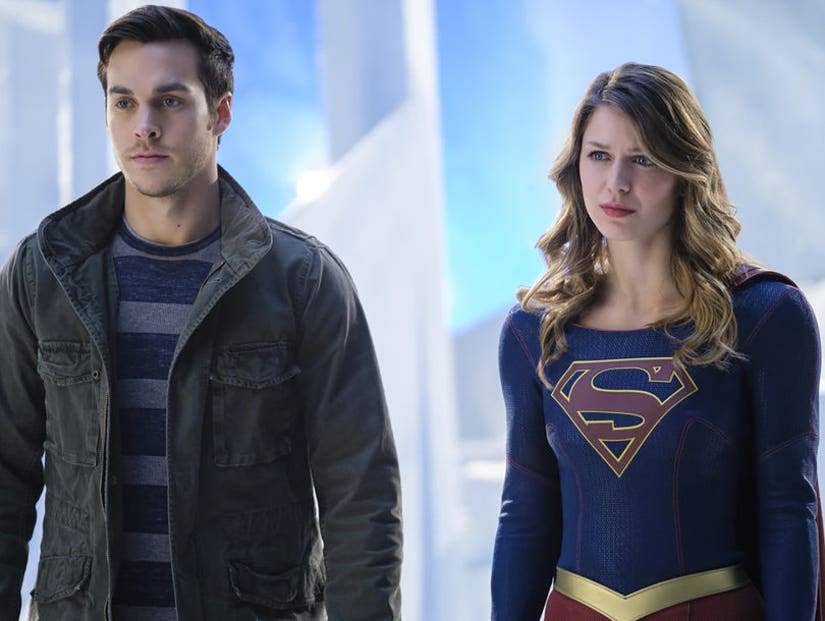 CW
Shifting to The CW actually served "Supergirl" well, as the show could lose the done-in-one procedural nonsense and dig a little deeper into its core character. Melissa Benoist is absolutely charming in the lead role, and a strong feminist icon for young girls everywhere. More importantly, she's inspiration and joyful, which is what a superhero show like this should be about. A show that's still finding itself, but an absolute joy to watch as it does so.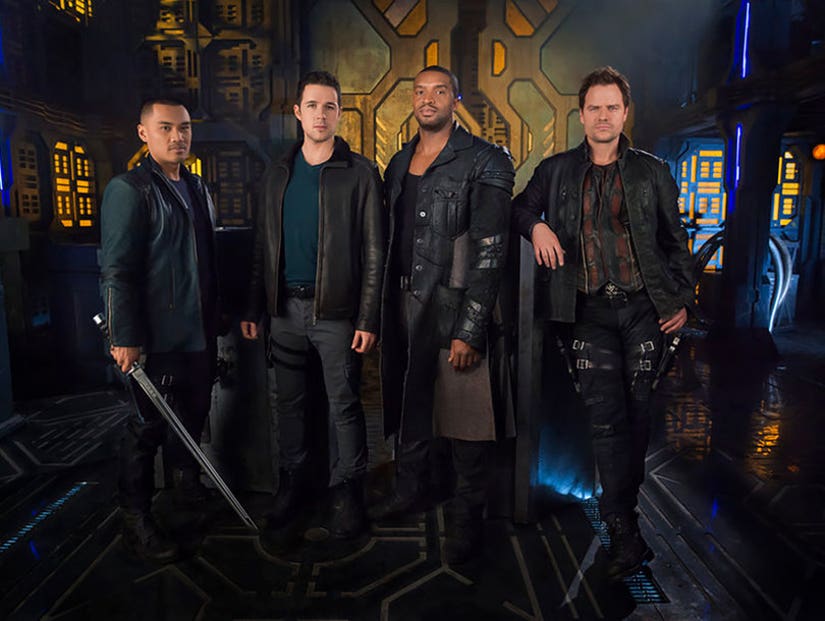 Syfy
Equal parts hard space sci-fi and murder mystery, "Dark Matter" was so utterly watchable in its first season because you had no idea what was going on. Granted, neither did the characters, but what a fun premise. Six people wake up in a space station with no memory of who they are or how they got there. It played with classic cinema tropes and slowly unraveled its mysteries in a wholly satisfying way.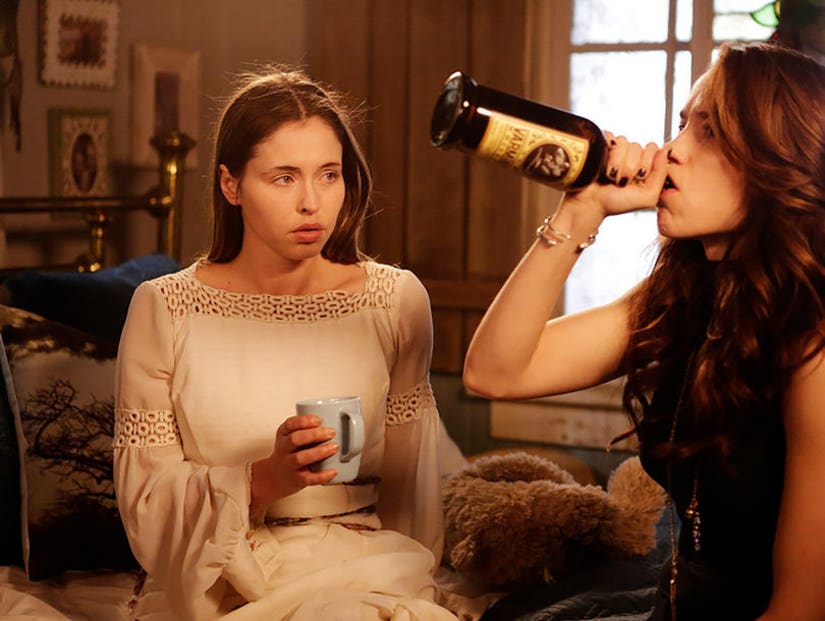 Syfy
An unexpected delight, this wacky modern supernatural western stars the great-great-granddaughter of Wyatt Earp. She's a U.S. Marshall who finds herself dealing with supernatural criminals almost every case. That's it. That's the premise. It's simple and it's winning because it's not trying to be anything more than that, and it's having fun doing it. There's a reason "Supernatural" remains so beloved after 100 seasons on the air.
7. "Marvel's Luke Cage" (Netflix)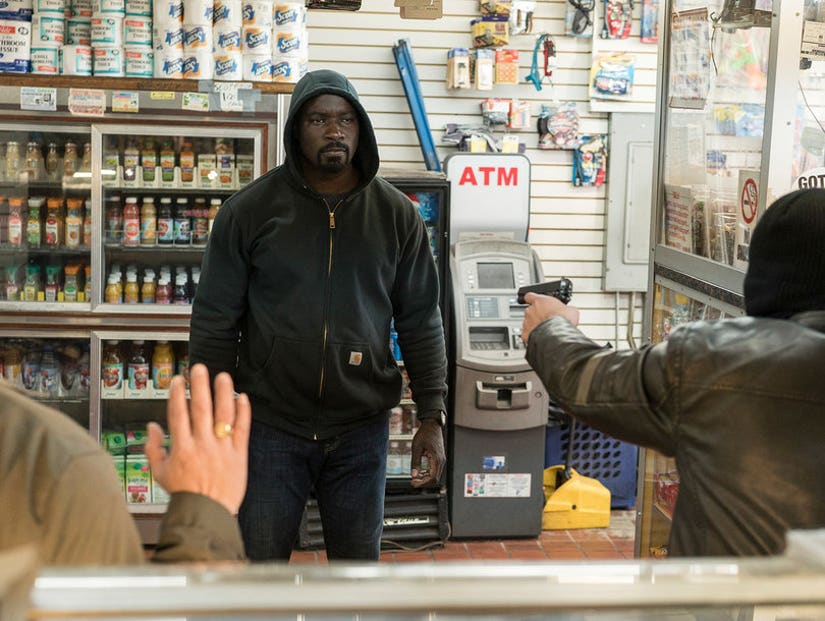 Netflix
This love letter to the blaxploitation films of the 1970s was pitch-perfect, as was Mike Colter in the title role. The series kept its action and its hero street-level, and painted a picture of a poorer neighborhood in New York City with refreshing realism and a sense of truth. Luke Cage was just a regular guy -- who happened to have unbreakable skin -- who wanted to do the right thing. That can get you in trouble in the wrong neighborhood, but he's a guy we can root for.
6. "The Walking Dead" (AMC)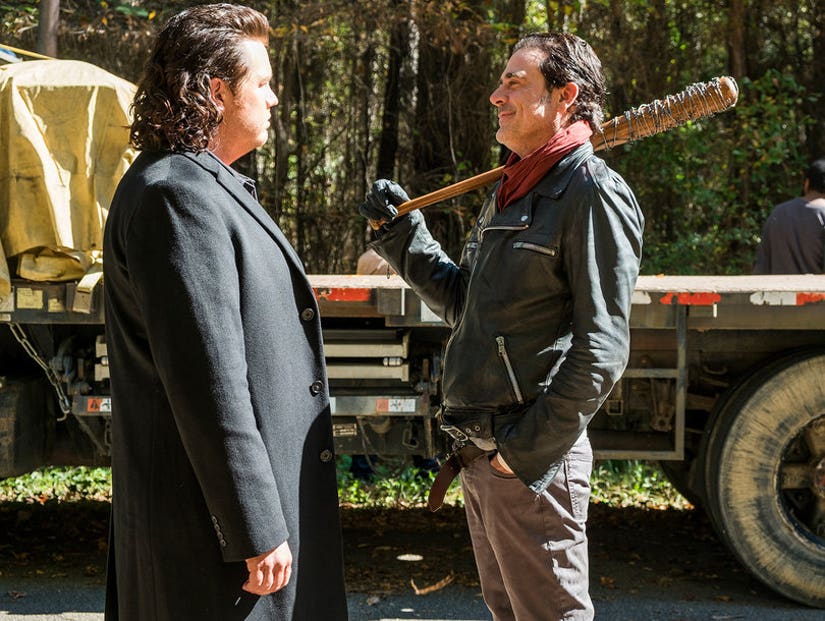 AMC
While it's had plenty of hiccups along the way, there's no denying that "TWD" remains compelling and totally watchable television. Characters like Daryl, Rick, Carol, Morgan, Michonne, Negan, Dwight and even Carl have resonated with viewers because they are well-conceived and executed. The acting on the show has improved leaps and bounds since earlier seasons, and the show has settled into a nice rhythm that guarantees a solid entertainment experience each season.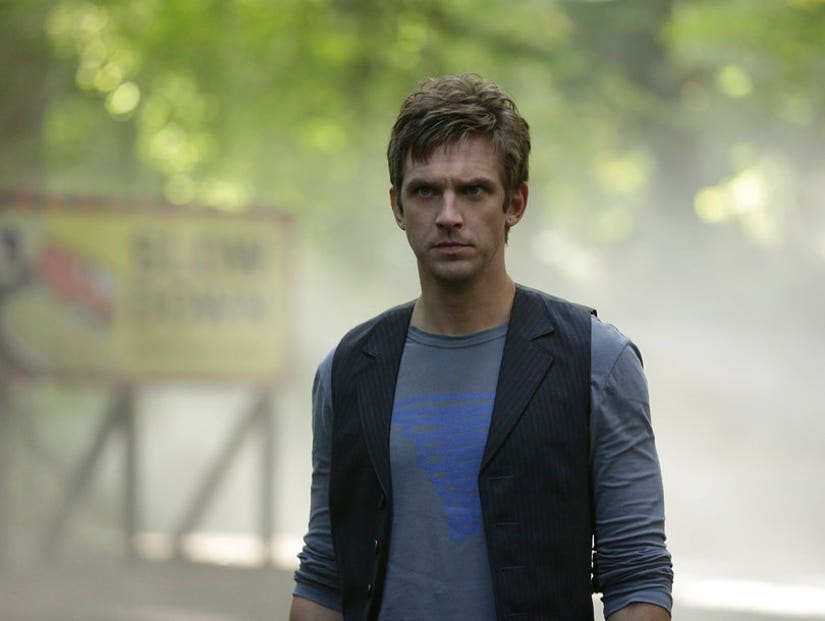 FX
A show that is so much better than it has any right to be, Dan Stevens is mesmerizing as the fragile-yet-powerful mutant David Haller. His reality, and thus our perception, is always suspect, and it makes for utterly mesmerizing television. We don't always know what's real, and as the world he lives in continues to get peeled back, it's becoming apparent that this may be the single best exploration of Marvel's mutant population we've ever seen.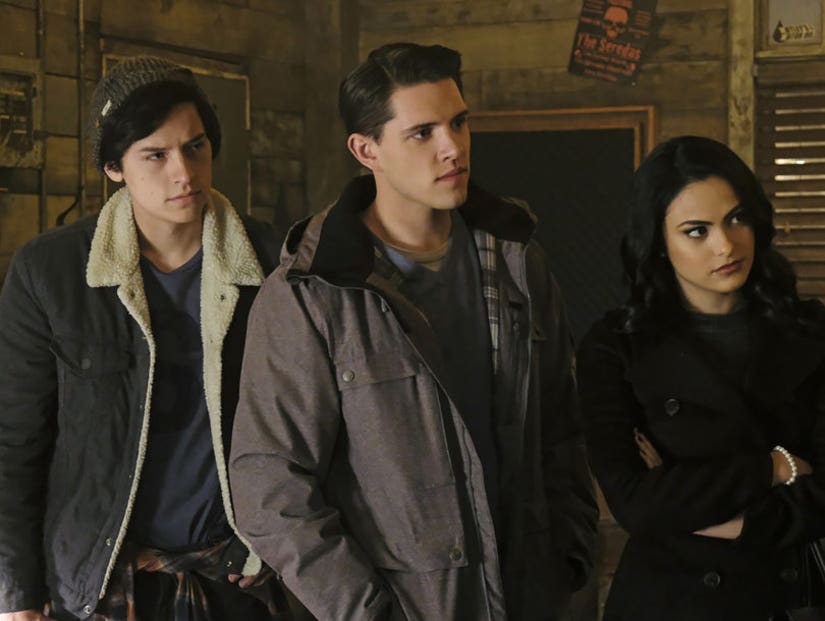 CW
Rich and dark and twisted, who would have thought a soapy drama about the classic Archie Comics characters would be so entertaining. This show has guilty pleasure written all over it. It helps that the archetypes of Archie, Betty, Veronica, Reggie, Jughead, Cheryl and the rest have been fully established over decades and decades of comic escapades, but transforming those light and fluffy stories into this nuanced murder mystery is nothing short of genius.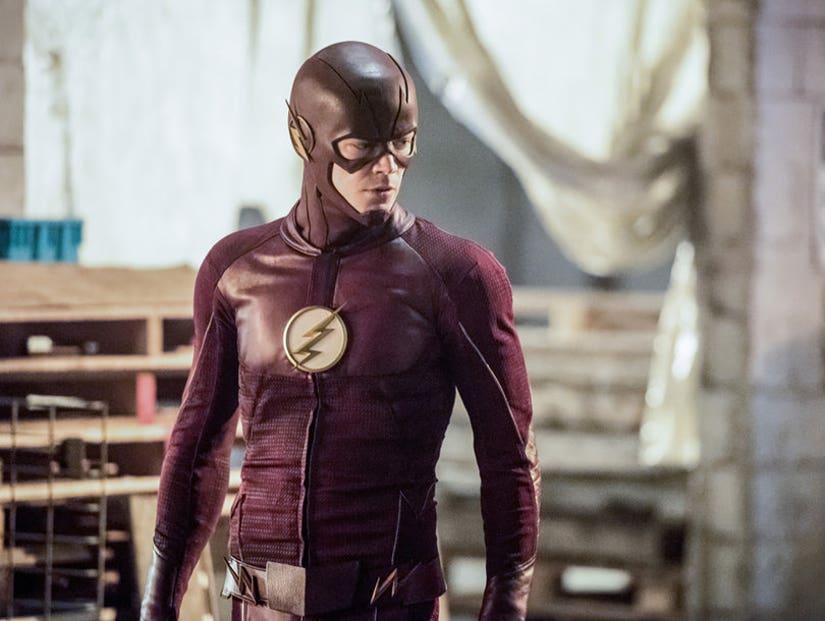 CW
The shining light of the DCW Universe, "The Flash" exudes happiness in everything it does. Star Grant Gustin is a big part of that, but it also comes from the fact that his character is allowed to absolutely enjoy the hell out of his powers. He loves being The Flash, and that's why we can relate to him. We'd all love to be able to run and do stuff as fast as he can. While the stories have become more complex, it's never lost that brightness at its core, which is why we continue to root for this winning show and its star.
2. "Marvel's Daredevil" (Netflix)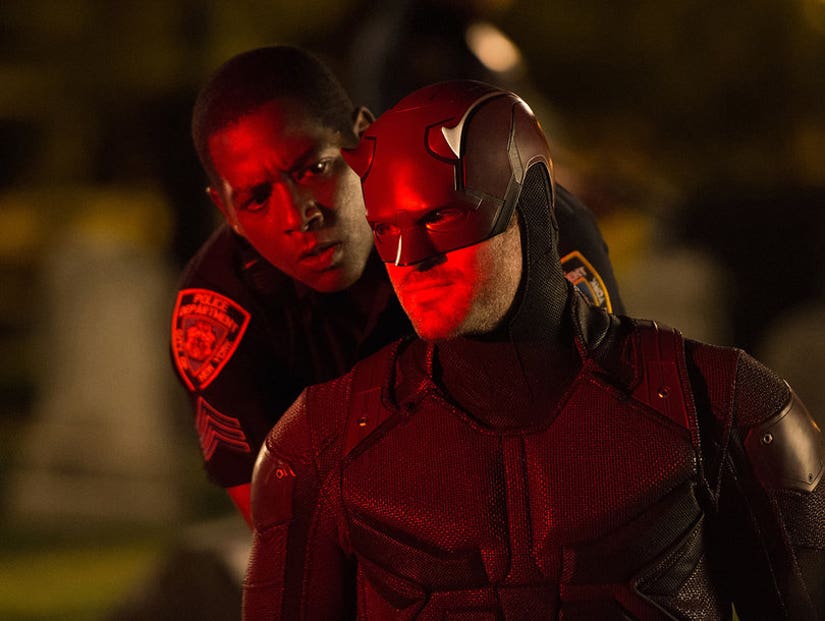 Netflix
The show that launched the Netflix Marvel Universe may have taken about a half season to really find its groove, but when it did it was absolutely riveting. Kingpin was a dominant presence in the first season, while The Punisher was such a powerhouse in the second that he's getting his own show. But none of that takes away from Daredevil himself. From the fascinating way we are show this blind superhero experiencing his world to the most amazing fight choreography "Iron Fist" wishes it could have had a fraction of, "Daredevil" set the standard by which all Marvel shows would be held.
1. "Marvel's Jessica Jones" (Netflix)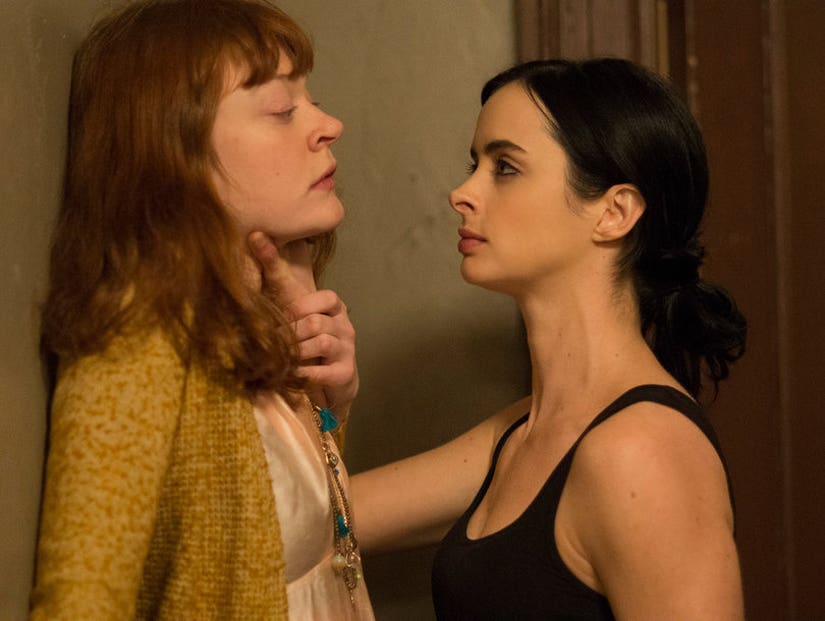 Netflix
While "Daredevil" may have set the standard, "Jessica Jones" surpassed it. Forget superhero shows, this was one of the best television shows of 2015 (a second season is long-awaited) with one of the strongest and realest female characters ever seen in a superhero show. Krysten Ritter was a revelation in the title role, while "Doctor Who" star David Tennant was terrifyingly charming as her arch-foe Kilgrave. The show didn't just show superheroics, though, as much as it dealt with sexual abuse, assault, post-traumatic stress disorder and all sorts of other terrifying real experiences that women deal with. Jessica is a flawed, often awful person in her own right, but we understand her as a person. She doesn't feel like a superhero. She feels like us.