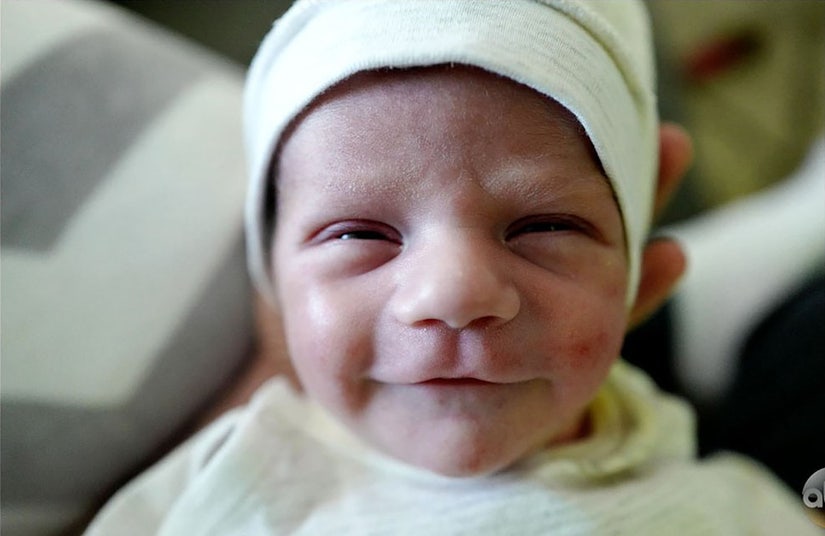 Jimmy Kimmel
He doesn't know it yet, but Jimmy Kimmel's newborn son just made things really, really awkward for Republicans trying to repeal Obamacare.
Kimmel opened Monday night's show with an emotional story about his son Billy, who was born on April 21 with a congenital heart defect. Fighting through tears, Kimmel told his audience that the baby needed open heart surgery and owes his life to the excellent doctors and nurses that took care of him.
He finished with a heartfelt plea to members of Congress to stop President Trump from removing protections for pre-existing conditions from the Affordable Care Act. "Before 2014, if you were born with congenital heart disease like my son was, there was a good chance you would never be able to get health insurance because you had a pre-existing condition. You were born with a pre-existing condition, and if your parents didn't have medical insurance, you might not even live long enough to get denied because of a pre-existing condition."
Kimmel pleaded with his audience, "If your baby is going to die, and it doesn't have to, it shouldn't matter how much money you make. I think that's something now, whether you're a Republican or Democrat, or something else, we all agree on that, right? Whatever your party, whatever you believe, whoever you support, we need to make sure that people who are supposed to represent us — and people who are meeting about this right now in Washington — understand that very clearly."
Democrats were more than happy to jump on this compelling defense of Obamacare, which has been under attack from Republicans ever since Trump took office. They flocked to social media to chime in and take advantage of the viral press coverage around Kimmel's segment.
Well said, Jimmy. That's exactly why we fought so hard for the ACA, and why we need to protect it for kids like Billy. And congratulations! https://t.co/77F8rZrD3P

@BarackObama
As for Republican politicians... Well, they're kind of in a difficult spot.
While Kimmel and his family were in anguish over their baby's surgery, pre-existing conditions became the subject of heated debate as Trump tried for the second time to repeal and replace the ACA. A recent amendment to the Republican healthcare plan would allow states to opt out of health and age based pricing protection, as long as they set up high-risk pools or other measures in their place. Democrats insist that this will not protect those with pre-existing conditions - and now they have the perfect poster child.
In the face of that, what can GOP lawmakers even say? Earlier today, Speaker Paul Ryan posted a tweet reiterating the claim that Trumpcare protects people with pre-existing conditions - only to be flooded with responses from angry critics calling him a liar.
Other Republicans are wisely keeping quiet - but some of them have recently made comments that look even worse in light of this story. Representative Mo Brooks from Alabama was already in hot water for implying in an interview that people with pre-existing conditions don't "lead good lives" or do things "the right way" to stay healthy, and should pay more for insurance than people who do.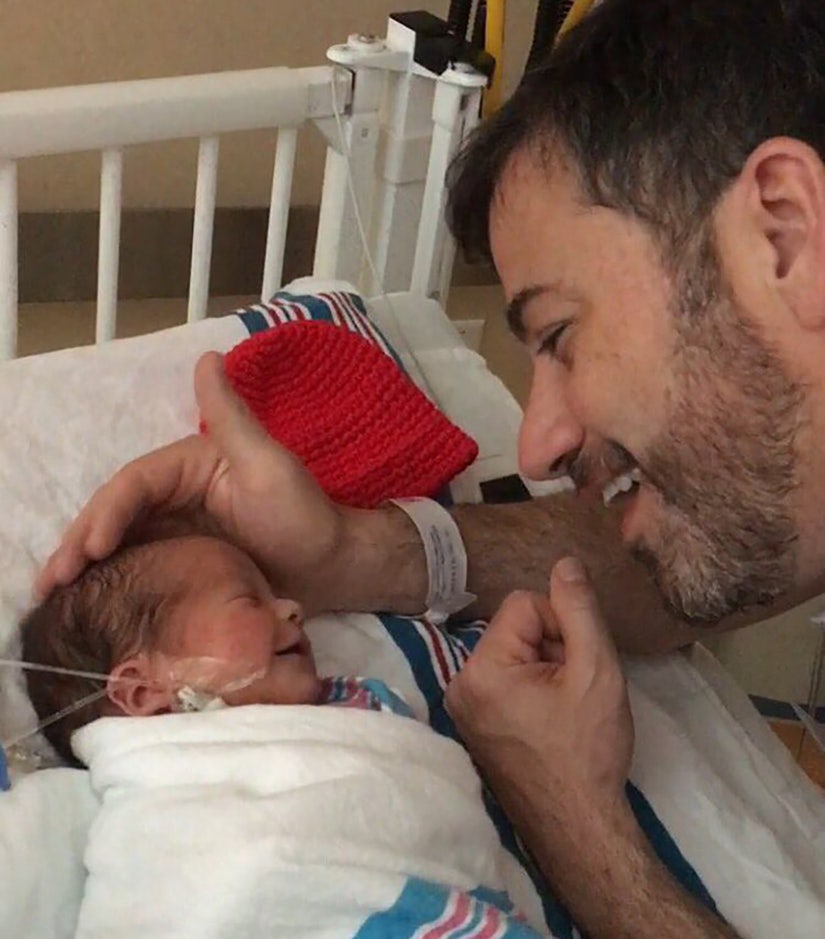 Jimmy Kimmel
Is it entirely fair to say Brooks was making that statement about helpless babies like Billy Kimmel? No - but it sure is politically effective.