The Rock for President? Dwayne Johnson isn't ruling it out.
In a new interview with GQ, the "Baywatch" actor opens up about his political aspirations, shares his thoughts on how Donald Trump is doing so far and goes in on the President's Muslim ban.
"I think that it's a real possibility," he said of a potential run. "A year ago, it started coming up more and more. There was a real sense of earnestness, which made me go home and think, 'Let me really rethink my answer and make sure I am giving an answer that is truthful and also respectful.' I didn't want to be flippant— 'We'll have three days off for a weekend! No taxes!'"
During the highly political interview, Johnson revealed both Hillary Clinton and Trump reached out to him during their campaigns to get his endorsement, but he let them both down.
"I feel like I'm in a position now where my word carries a lot of weight and influence, which of course is why they want the endorsement," he said. "But I also have a tremendous amount of respect for the process and felt like if I did share my political views publicly, a few things would happen ... I felt like it would either (a) make people unhappy with the thought of whatever my political view was. And, also, it might sway an opinion, which I didn't want to do."
He also told the reporter that he's registered as an independent.
Johnson also sidestepped the question when asked how he thinks Trump's first 100 days in office have been going.
"Mmm… With any job you come into, you've got to prove yourself," he said. "Personally, I feel that if I were president, poise would be important. Leadership would be important. Taking responsibility for everybody. [If I didn't agree with someone] on something, I wouldn't shut them out. I would actually include them. The first thing we'd do is we'd come and sit down and we'd talk about it. It's hard to categorize right now how I think he's doing, other than to tell you how I would operate, what I would like to see."
So ... what would he like to see? "Better leadership ... I feel like one of the qualities of a great leader is not shutting people out. I miss that part. Even if we disagree, we've got to figure it out. Because otherwise I feel, as an American, all I hear and all I see in the example you're setting is 'Now I'm shutting you out. And you can't come.' [Disagreement] informs us. The responsibility as president—I [would] take responsibility for everyone. Especially when you disagree with me. If there's a large number of people disagreeing, there might be something I'm not seeing, so let me see it. Let me understand it."
Though he was somewhat diplomatic -- like a true politician -- talking about Trump, he didn't hold back when asked about his thoughts on the President's Muslim ban.
"I completely disagree with it. I believe in our national security to the core, but I don't believe in a 'ban' that bans immigrants," he explained. "I believe in inclusion. Our country was built on that, and it continues to be made strong by that. And the decision felt like a snap judgment. I feel like the majority of, if not all, Americans feel that protection is of huge importance. But the ideology and the execution [of national-security initiatives] is where we really have to be careful of not making those snap decisions, because there's a tail effect... Within 24 hours, we saw a 'tail effect.' It grew to heartache, it grew to a great deal of pain, it grew to a great deal of confusion, and it had a lot of people scrambling."
The June issue of GQ hits newsstands in New York and LA May 16 and nationwide May 23.
Johnson also made a short video for the magazine, spoofing famous film characters in a sketch about what it'd look like if he starred in the sequel. Watch him take on "Home Alone," "Napoleon Dynamite" and more below.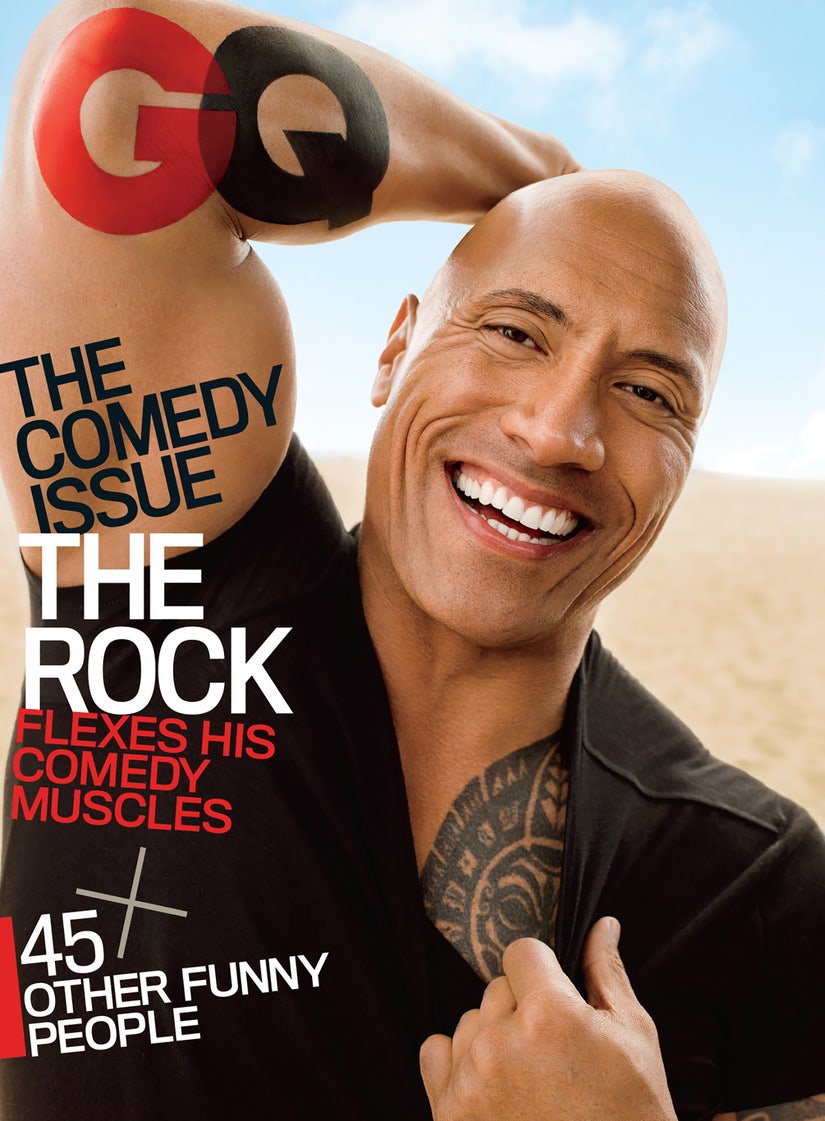 Peggy Sirota