A new retail-restaurant pop-up in D.C. called Diet Starts Monday is being torched by the internet after images surfaced of one of the cocktails from their menu named the "Pill Cosby."
The owners of Diet Starts Monday have since removed the drink from their menu after users on social media attacked the pop-up shop Monday afternoon. The tequila and hibiscus cocktail was decorated with empty pill capsules.
Co-founders Davin Gentry, John Geiger and Kevin "Scooty" released the following statement on the shop's official Twitter.
"This drink was a one-time item – its inclusion as an offering of ours was in poor taste and we've taken all necessary steps to ensure it won't happen again. We take full responsibility and apologize to anyone we offended. The allegations against Mister Cosby are serious and we in no way intended to make light of the pain surrounding his behavior. We rely on our community to help us guide everything we do. We appreciate all the feedback. This was a mistake, it will not be made again. We are sorry.
We've begun the process of reaching out to leaders in our community to teach us how to be better, and we value everyone's thoughts.
Again, we are sorry for any pain this has caused and we're working to do better."
Coincidentally, Monday was the same day that jury selection for Bill Cosby's upcoming trial got underway. Cosby stands accused of sexually assaulting and drugging Andrea Constand in 2004.
Though the team has issued an apology and removed said beverage, people on Yelp are flooding the business page with reviews warning people to stay away from this "douche" spot that "makes a joke of rape."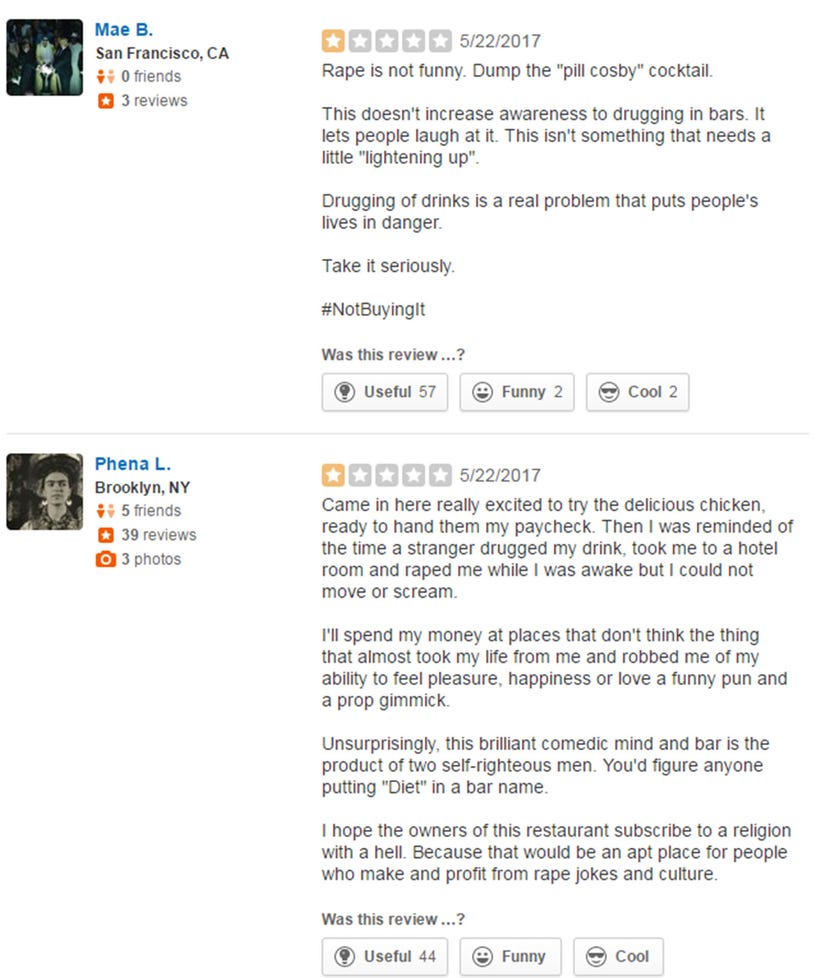 Yelp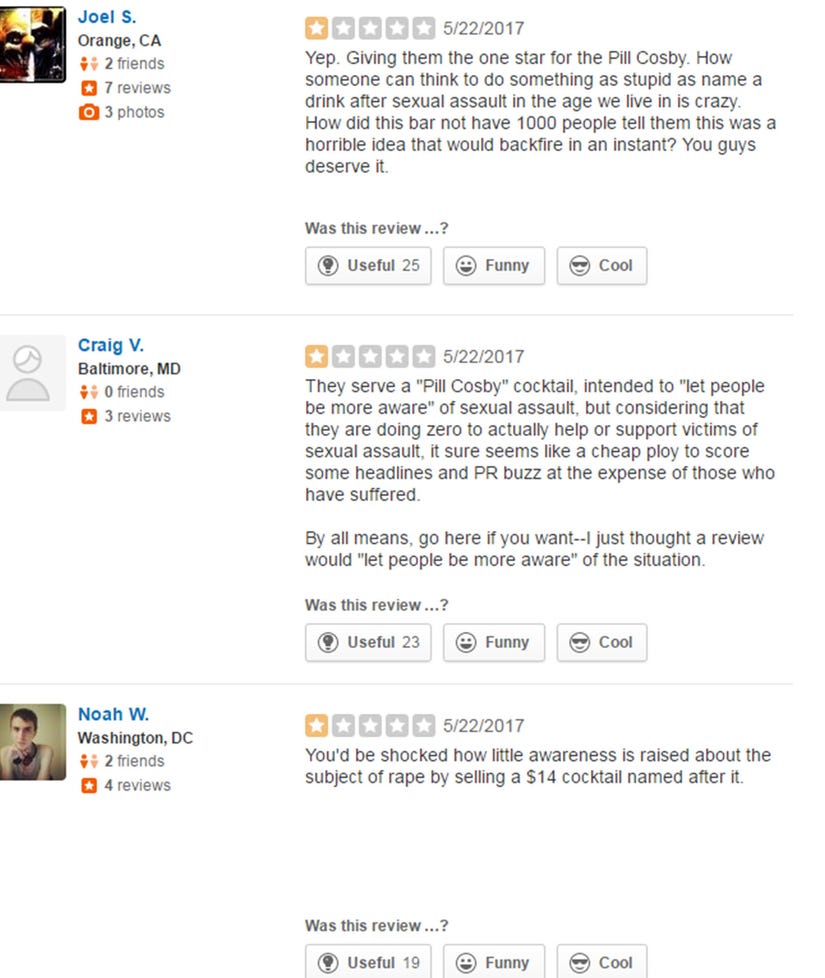 Yelp