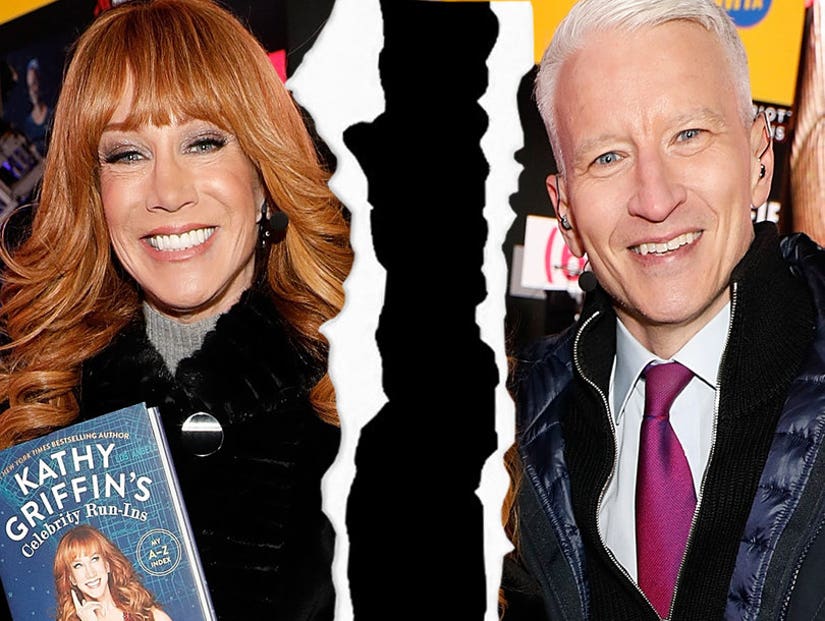 Getty
The network announced the news Wednesday on Twitter:
CNN has terminated our agreement with Kathy Griffin to appear on our New Year's Eve program.

@CNNPR
The move comes just one day after Griffin came under fire for a photoshoot she did with Tyler Shields in which she's depicted holding Donald Trump's bloodied, severed head.
Griffin later apologized for the shoot in a video she posted to her official Twitter.
"I am just now seeing the reaction to these images. I'm a comic. I crossed the line. I move the line. Then I cross it. I went way too far. The image is too disturbing. I understand how it offends people. It wasn't funny. I get it. I've made a lot of mistakes in my career. I will continue. I ask your forgiveness. Taking down the image. I am going to ask the photographer to take down the image. And I beg for your forgiveness. I went too far. I made a mistake and I was wrong," she said.
Trump condemned the shoot as well, tweeting, "Kathy Griffin should be ashamed of herself. My children, especially my 11 year old son, Barron, are having a hard with this. Sick!"
Anderson Cooper also distanced himself from Griffin's actions on his own social media pages last night.
For the record, I am appalled by the photo shoot Kathy Griffin took part in. It is clearly disgusting and completely inappropriate.

@andersoncooper
She'd been a regular co-host for the past 10 years, after joining the show in 2007.