In a statement sent to TooFab, Cibrian said: "LeAnn and I did not nor have we ever 'shown up' at places where Brandi will be. Why would we do that? Makes no sense. We had a reservation held at Nobu five days before Brandi posted she was going. Here is the proof and if anyone needs more, call Nobu and they will confirm. And for Brandi to openly predict and hope for the end of our marriage in 3 years is sad. Sick. This is not healthy behavior. I'm very concerned."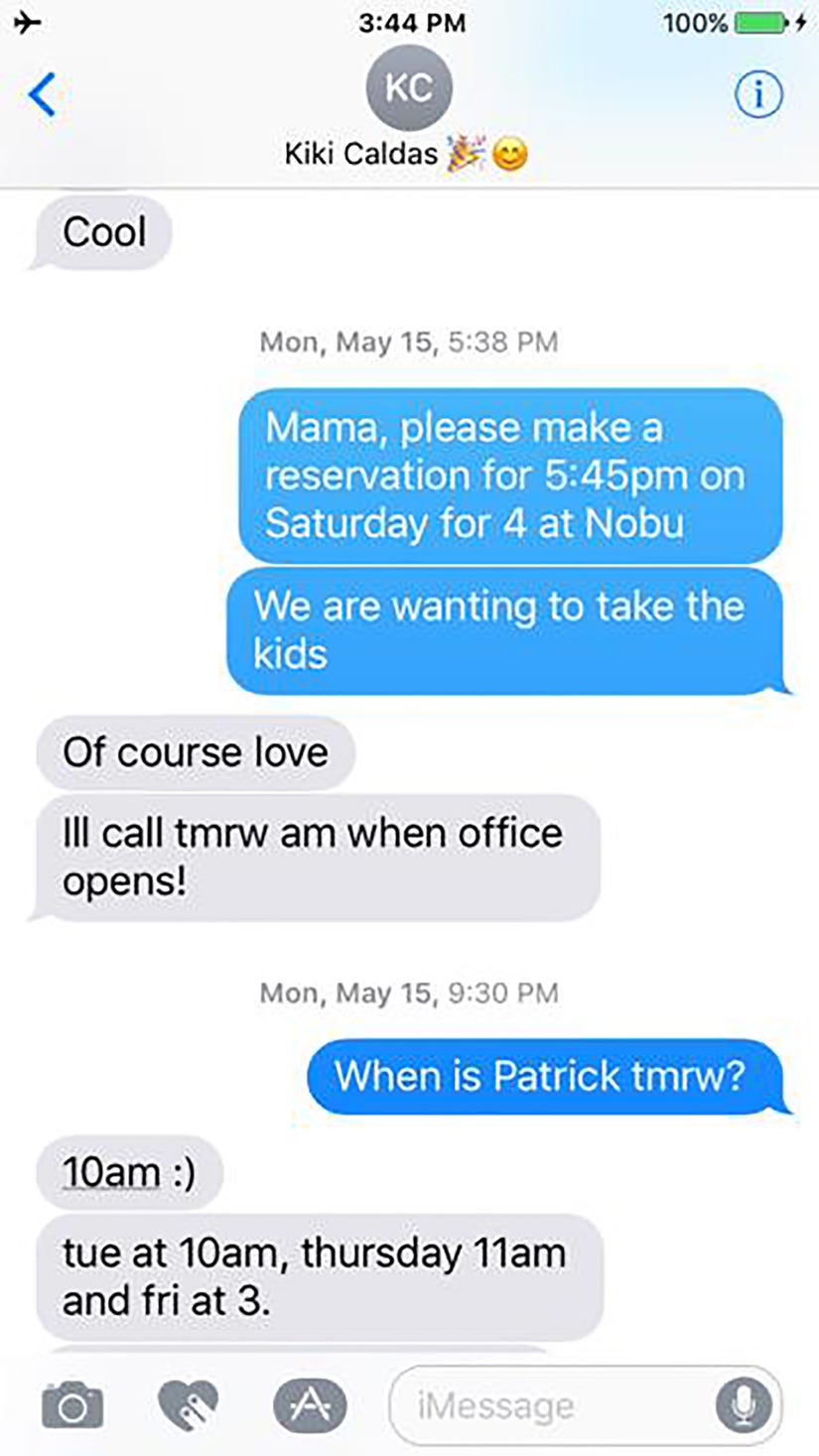 Courtesy of Eddie Cibrian
Cibrian added that he normally doesn't respond to Brandi's "foolishness," but that hearing her make false claims about his wife is just not something he can ignore.
"I will not allow false and reverse accusations to go unanswered about my wife," he said. "LeAnn is a fantastic stepmom to the boys and is always gracious to their mother. Having to put up with Brandi's made up drama all the time is extremely frustrating. After 8 years we should have one priority, making sure 2 incredible kids are loved and remain happy and healthy. But every couple of months there is another accusation coming from Brandi in an attempt to drum up drama to stay relevant."
Eariler this week, Glanville blasted Rimes, claiming that the country singer is so obsessed with her that she stalked her boyfriend's Snapchat stories and showed up at the same restaurant. She then posted the receipts Friday in an effort to prove it.
"Proof from my statement! This is my boyfriend's Snapchat! As you can see Leann & Kiki watched 4 different snapchats over course of the day! Then she shows up to the exact restaurant where we said we would be & shows up with my kids! #proof," Glanville captioned the screenshots her boyfriend Donald 'DJ' Friese's Snapchat stories.
The slideshow images also show screenshots of tweets Glanville and Friese posted May 20, announcing that they were getting ready to head to Malibu "for some beach-side sushi." Next to the tweets is a screenshot of a Snapchat picture of the beach posted by Rimes, with the caption, "Sushi Family and the sunset."
Waiting for your permission to load the Instagram Media.