"Spider-Man: Homecoming" hits theaters this Friday amidst the 50th anniversary year of the wall crawler's presence on the screen, so where does Tom Holland's Spidey stack up against the rest of the incarnations?
Over the past five decades, the web-slinging superhero has appeared in 13 different television and film series, portrayed by 13 different men, including the most memorable big-screen Peter Parkers to date, Tobey Maguire and Andrew Garfield.
If you've read the stellar reviews of the latest entry in the Marvel Cinematic Universe, then you won't be surprised to hear Holland landed very high on TooFab's ranking of worst-to-first Spider-Men. Read on to see who wore those blue and red tights best, and who needed to give them a rest.
"Spidey Super Stories" from The Electric Company (1974-1977)
This iteration of the character was unique in that he didn't speak verbally, which makes little sense as Spidey's humorous banter is a huge part of his characterization. Instead, this Spider-Man spoke in word bubbles. It was a tool to help kids read, as the show was produced by the Children's Television Workshop, the same company behind "Sesame Street."
Most of the capers troupe member and dancer Danny Seagren dealt with in costume were fairly innocuous, with no known supervillains appearing in the skits, or any other Marvel characters at all for that matter. It was really just playing on the popularity of the character. He did get to share screen time with cast member Morgan Freeman, though.
The best thing to come out of this low-budget animated series was its theme song. Spider-Man truly does what a spider can. Especially if a spider can reuse stock footage from its own archives, and even the archives of other shows. After a debut season that featured genuine Spidey villains, the following two seasons dropped this in favor of generic alien foes to cut costs even more.
Consider how popular Spider-Man was, it's ridiculous that ABC and Disney, who produced the show, kept such a tight budget. Paul Soles was a staple in Marvel animation at the time, and he did a good job with the voice and characterization. It helped that Spidey's co-creators were involved with the first season, keeping Peter's voice and humor on point.
Spider-Man Unlimited (1999-2001)
This oddity was created as a result of Marvel's deal with Sony which gave them all the classic rights to Spider-Man. Saban Entertainment had intentions of doing a faithful adaptation of the original comic books, but when Sony gained those rights, they went a radically different direction, stranding Spidey on a Counter-Earth. He found himself with a new costume on a new world ruled with an iron fist by the High Evolutionary.
There was nothing particular light or fun about the series, and certainly not much familiar for fans of the character, though the super-popular symbiote characters Venom and Carnage did have significant roles. Rino Romano voiced Peter, but the character lacked humor and the show lacked in viewers, getting cancelled after only 13 episodes.
Ultimate Spider-Man (2012-2017)
The most successful animated series yet for Spider-Man, this one featured "Ultimate Spider-Man" creator Brian Michael Bendis as a writer adapting his own critically acclaimed reboot of the character, along with Paul Dini ("Batman: The Animated Series") and other comic book professionals. While the series has proven successful -- wrapping in 2017 to make way for a new series, likely with some connection to the new cinematic wall-crawler -- it was surprisingly poorly executed, seeming to cater to the youngest possible fan-base. Nickelodeon star Drake Bell was perfectly cast as the youthful Peter, but misused with storytelling that was overly simplified. It's possible to cater to very young viewers and still have something for older kids, teens and even adults (think "Spongebob Squarepants"), but this show didn't even bother.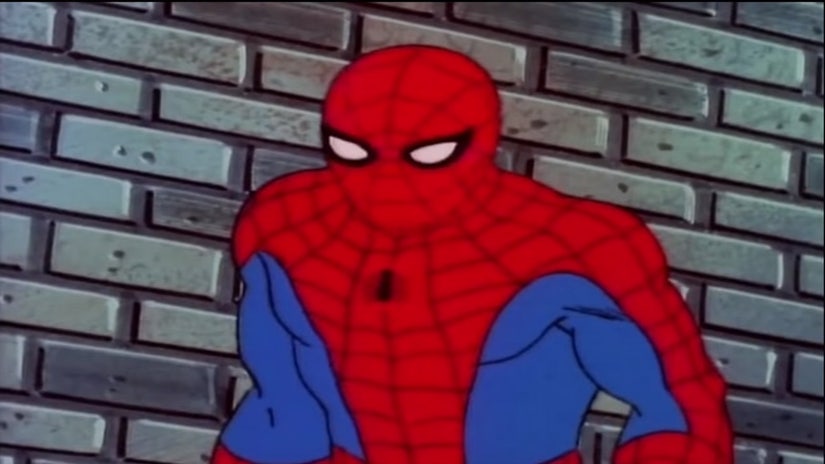 Everett Collection
It was an oddity in 1981 that there were two Saturday morning "Spider-Man" series on at the same time, this syndicated one and an NBC series featuring "His Amazing Friends." The less successful of them two, this version was stymied by parental censorship, neutering the action, among other things.
Oddly enough, both series used similar music and animation styles, but had different voice actors in the lead role. Ted Schwartz turned in a decent enough performance in the title role, but without his pals to banter with, the show lacked the fun of its companion series, and got cancelled after a single season.
The Amazing Spider-Man (1977-1979)
To date, the only live-action television series to star Spider-Man, "The Amazing Spider-Man" kicked off with a made-for-television film in '77 that was followed by a series the next year. The film was a tremendous success, with big budget stunts to create Spidey's wall-crawling and web-spinning feats.
Network politics sabotaged the show, which got great ratings through two sporadic seasons. CBS didn't want to be known as the superhero network, so they dumped it over its cheaper-to-produce shows like "The Incredible Hulk"and "Wonder Woman." Fans weren't love it anyway, as Nicholas Hammond was a little too straight in the role, and there weren't enough recognizable foes from the comics page.
Spider-Man and His Amazing Friends (1981-1984)
The key to success for this NBC Saturday morning series was the pairing of Spider-Man with two other jubilant young superheroes. With all the misery in his day-to-day life, Peter Parker can be a bit of a downer. And while his banter with villains is fun, it was important to lighten things up for young viewers.
The addition of Iceman to the cast, as well as the creation of new character Firestar, proved the winning combination the wall-crawler needed. Stan Lee provided narration for most of the series, and it featured not only villains from across the Marvel Universe, but also team-ups with fellow heroes. Dan Gilvezan was perfect in the lead role with very fun material, giving a generation of kids a superhero they could laugh with and root for.
Spider-Man: The Animated Series (1994-1998)
Trying to be as cool as "Batman: The Animated Series," Fox launched the first Spidey series of the '90s, complete with a kewl electronic-based theme song and even some CGI backgrounds for when he swings through the city. But it was still repeated animation shots and cheaper production values on the main sequences, which were produced by a Korean outfit while Marvel battled through bankruptcy.
Nevertheless, it proved a huge hit, thanks in large part to the youthful charm of voice actor Christopher Daniel Barnes in the titular role, and Ed Asner as J. Jonah Jameson. With appearances from other Marvel heroes and stories ripped from the comics themselves, this popular and well-produced series lasted five seasons.
Spider-Man 1-3 (2002-2005)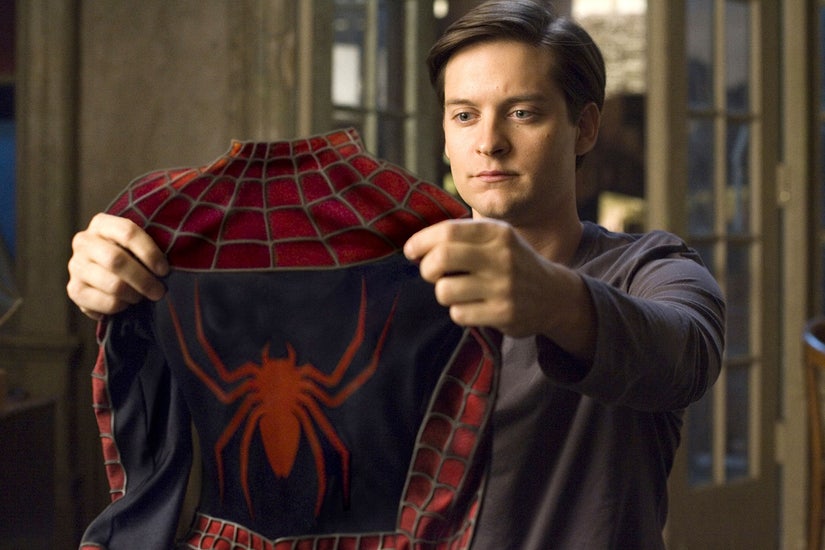 Everett Collection
The franchise that made Spider-Man into a huge star, and then a laughing stock in just three short years, Tobey Maguire had the perfect amount of "aw shucks" in his voice to capture Peter's innocence, but he was never quite as sharp on the humor side. But the production values of these films was stellar.
Swinging through New York had never looked so good, and most of the villain effects looked great, too. This one suffered from "Batman" syndrome, by trying to have too many bad guys in the film, and then resorting to awful writing and lame humor in its final installment for reasons completely unknown. The third entry was so awful it killed the franchise, but the first two keep it higher in the rankings.
Spider-Man: The New Animated Series (2003)
A star-studded voice cast led by Neil Patrick Harris in the lead role came together for this alternate sequel to the original 2002 "Spider-Man" feature film. Ignoring -- probably a good idea -- the Maguire sequels, this story honed in on the friendship between Peter, Mary Jane (Lisa Loeb) and Harry Osborne (Ian Ziering).
This was the first and only fully CGI presentation of the character, which was a little stiff at times, but in general a very pretty final product. Well-received by fans, with particular praise on the writing, voice acting and clever stories, the series even earned an Annie nomination. Alas, it only aired one 13-episode season.
The Amazing Spider-Man 1-2 (2012-2014_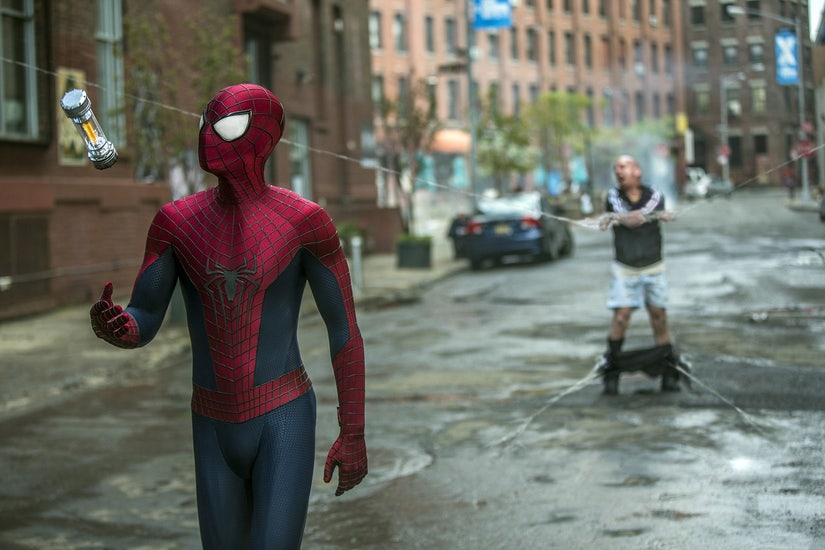 Everett Collection
Despite nobody believing Andrew Garfield belonged in high school, this feature film reboot was a tremendous success. He captured the humor and tone of the character perfectly, while the film continued from the Maguire era in improving the technical aspect of his action sequences.
Unfortunately, the second installment was more muddled in execution, stalling enthusiasm for the series. Making matters more complicated, Marvel was working to regain rights to Spider-Man so he could join their far more successful Marvel Cinematic Universe. Once that was secured, future installments were abandoned, as a second reboot was ordered instead.
The Spectacular Spider-Man (2008-2009)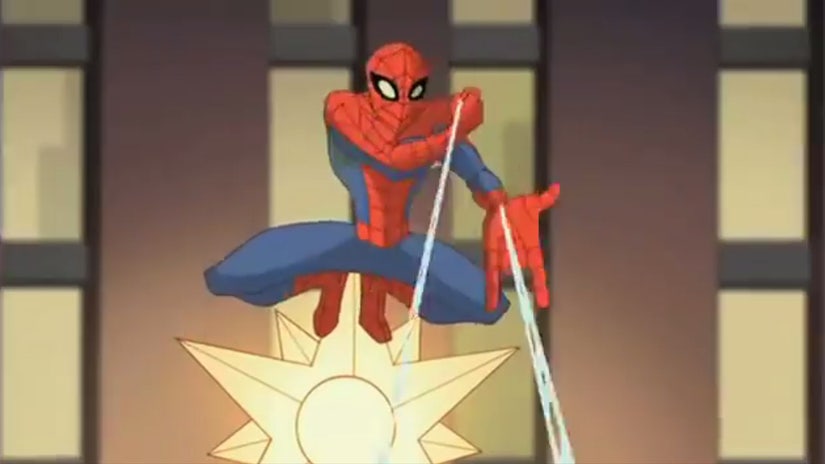 YouTube
Another show killed by corporate politics, this animated series pushed Peter back into his original high school setting, while keeping that balance between pathos and humor. Largely inspired by Brian Michael Bendis' popular reimagining of the character in the "Ultimate Spider-Man" comic series, this show would ultimately make way for a more direct adaptation.
The acquisition of Marvel by Walt Disney is what killed the series after two seasons and 26 episodes. With some of the cleanest animation and sharpest storytelling to date, it was a shame the creators weren't allowed to take their vision to it natural conclusion. Josh Keaton was great in the lead, portraying every side of Peter's complex emotional cycle flawlessly, and the animation was the sharpest seen to date.
Spider-Man: Homecoming (2017)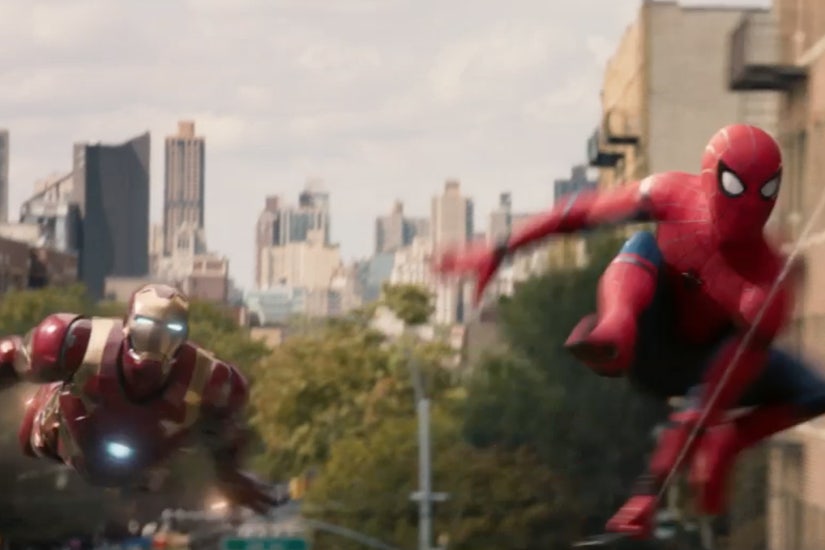 Marvel/Sony
Holland's brief appearance in "Captain America: Civil War" was a pretty good indication that he would be the best Peter Parker yet, and "Homecoming" solidifies it.
Sony had a lot of misfires, but they were also limited with what and who they could play with due to rights constraints. Now, we can see Spidey bantering with other Marvel characters, and that's when he's at his best. Spidey is a regular guy with terrible luck and a big heart who gets in over his head a lot in the Marvel Universe, and Holland seems to play that overwhelmed, but earnest mix perfectly with plenty of charm to boot.