"Spider-Man: Homecoming" was a breath of fresh air for the Marvel Cinematic Universe, thanks to its diverse cast, memorable villain and charming web slinger in the form of Tom Holland.
But with its close ties to the Avengers and a mini-universe of its own in the works at Sony, we're left with a lot of questions about the future for Spidey and his friends after watching the film.
Keep reading for the 9 questions we had after walking out of the theater -- add your own in the comments below!
When Will We See Spider-Man Next?
The film ended with Spidey turning down a full time gig with the Avengers and one stylish new suit, but that doesn't mean we won't see him when the gang assembles next.
Holland is confirmed for "Infinity War" and the 4th Avengers film, before starring in the sequel to "Homecoming." According to Marvel mastermind Kevin Feige, the "original 22-movie arc ends with the untitled Avengers in May of 2019, and then two months later it will be Peter [Parker] and Spider-Man that usher us into the aftermath and how things proceed from there."
When TooFab asked sidekick Jacob Batalon whether he'll pop up in "Infinity War" alongside his onscreen BFF, he only had this to say:
Hm, I think we should move onto the next question
Think we can take that as a yes?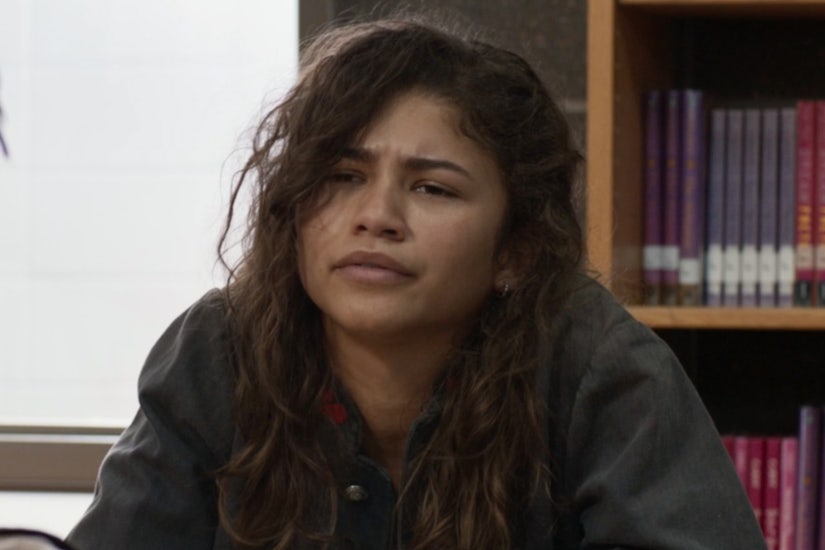 Sony Pictures
So, Did Zendaya Lie to Everyone?
For months, Zendaya has been denying reports her character in the film, Michelle, was actually longtime Spider-Man love interest Mary Jane Watson. Technically, she was telling the truth.
While she's not playing Mary Jane, Michelle reveals she does go by the nickname "MJ" at the end of the movie.
Since Zendaya has very little to do in "Homecoming," her MJ reveal is a promising one and seems to indicate she'll play a much larger role in the franchise in future films.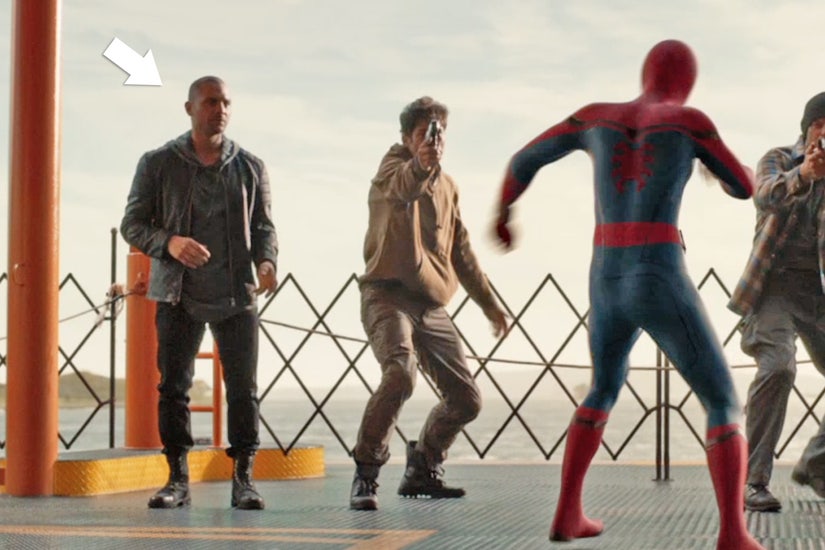 Sony Pictures
Who Will the Next Big Bad Be?
Michael Keaton reportedly only signed on for one film as Vulture/Adrian Toomes and while he could always return, "Homecoming" does set up at least one villain for the next installment.
During one of the scenes in the credits, an imprisoned Toomes interacts with another criminal -- Mac Gargan, played by Michael Mando -- who's trying to find out Spidey's identity. While Vulture doesn't give up the intel, it's clear the guy is out to get the masked superhero after he ruined his weapons deal on the ferry.
So, who is Gargan? His tattoo is a giveaway: Scorpion. The actor confirmed the news on Instagram after the cast list was released, though nobody has said for sure whether he'll pop up for sure in future films. In the comics, the character also becomes the second incarnation of Venom.
Prowler, Tinkerer and Shocker all appear in "Homecoming" as well. And while a Venom spin-off film starring Tom Hardy as the title character is in production over at Sony, Holland won't show up in it since it's not part of the Marvel Cinematic Universe.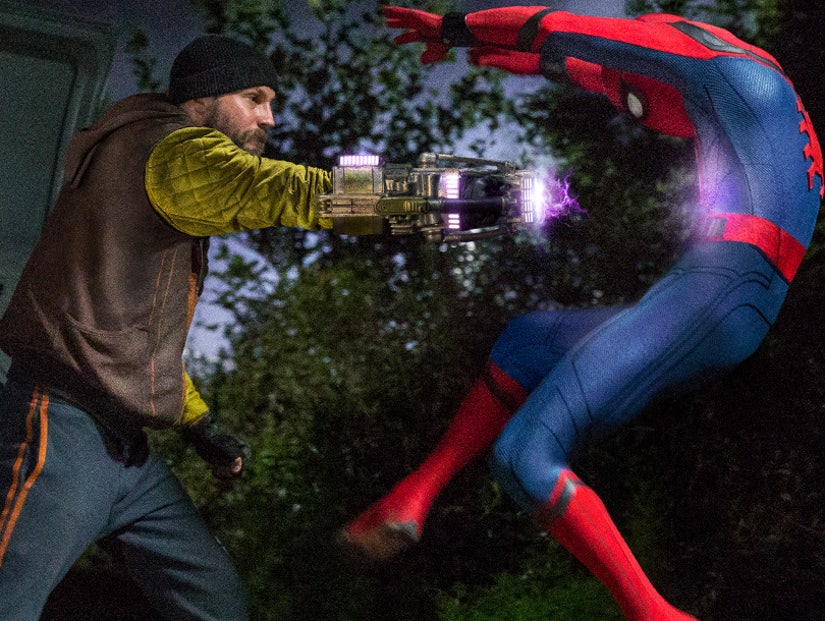 Sony Pictures
So That Wasn't Tom Hardy In This Movie?
No, it wasn't ... but the guy who played the first version of Shocker in the film sure looks a helluva lot like him, right?
Logan Marshall-Green and Hardy actually have a history of being confused for each other, but it's the former who plays Jackson Brice in "Homecoming."
Fun Fact: Logan also used to date Marisa Tomei, aka Aunt May.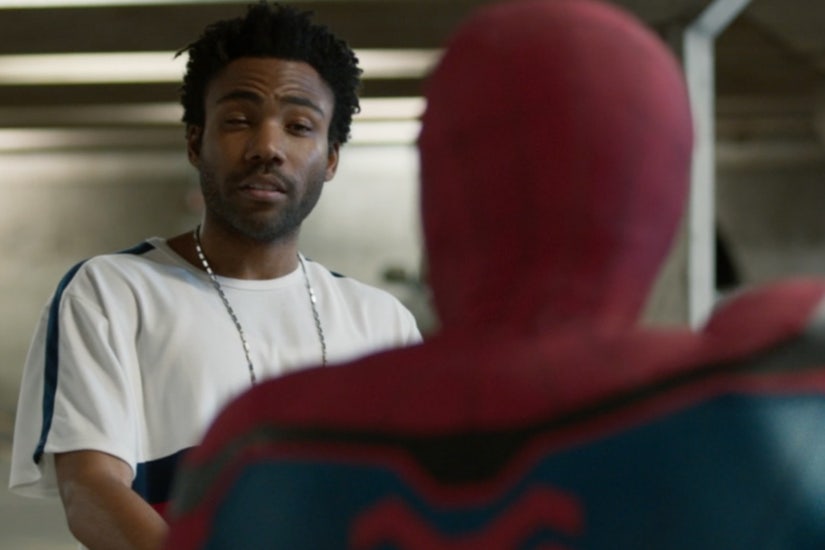 Sony Pictures
There Was a Miles Morales Mention?
Looping back to Prowler, his relation to Ultimate Spider-Man Miles Morales is teased in "Homecoming." While Peter is trying to get some info from Donald Glover's Aaron Davis, Davis says he doesn't want alien weapons around because he's "got a nephew in the neighborhood."
In the comics, Davis' nephew is Morales and the reference was very intentional.
"Anything that's happened in the books is potential material for us," Feige explained, "but we definitely want you to go 'He's there. He's there somewhere.'"
Morales takes up the mantle of Spider-Man following Parker's death in the comics.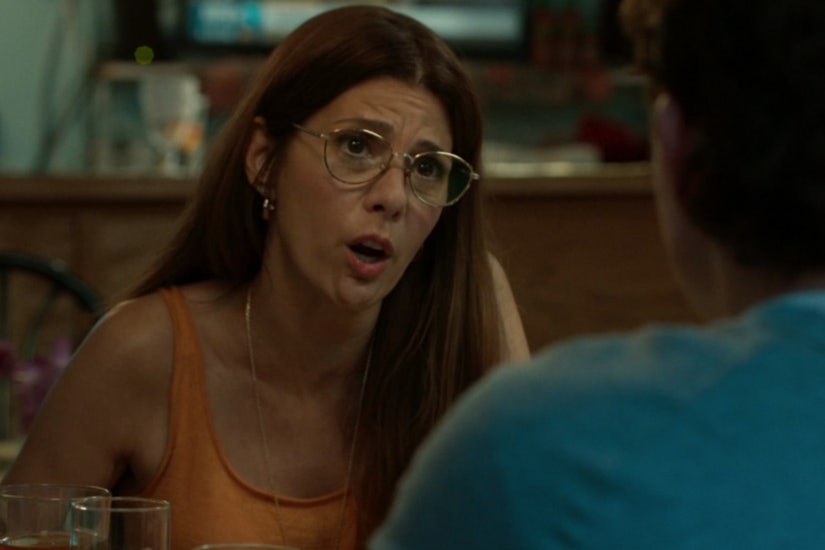 Sony Pictures
What's Aunt May Going to Think?
One of the final moments of the movie shows May walking in on Peter as he changes out of his suit. The film cuts to the credits as she exclaims "What the f---!"
But while Holland will pop up in "Infinity War," don't expect to see the rest of May's reaction in that film. Tomei all but confirmed she won't pop up in the next Avengers film, meaning we probably won't see what this cool, new May thinks of Peter's superhero gig until 2019.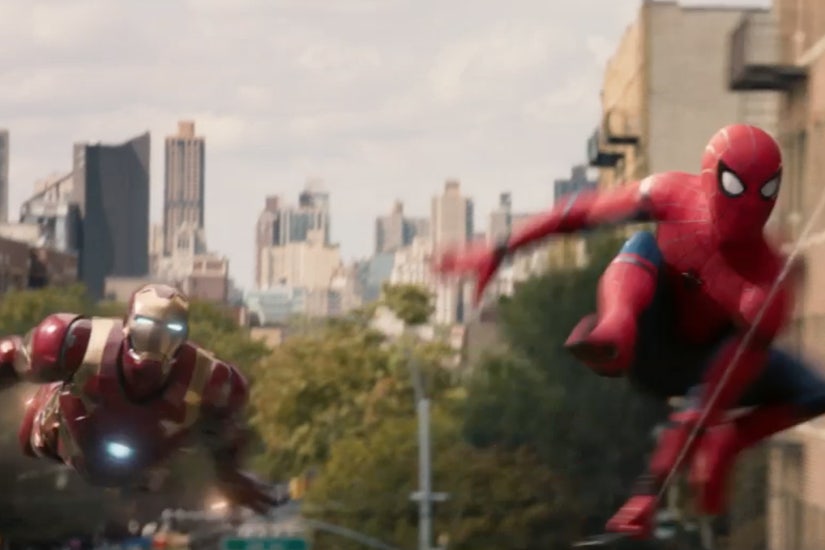 Marvel/Sony
Where the Hell Was This Trailer Money Shot?
The most exhilarating moment in the "Homecoming" trailer was totally MIA in the final cut: Spider-Man and Iron Man (Robert Downey Jr.) flying through Queens together.
"I think what happened was in the very first trailer they wanted a shot of Spider-Man and Iron Man flying together," Watts told ScreenCrush. "And they were going to use something from the Staten Island Ferry [scene], but it just didn't look that great, the background plate, because the Staten Island terminal is a very simple building. It almost looks like an unrendered 3D object. So I think I was like 'Let's just put them in Queens. Let's use that as a backdrop.' Because we couldn't just create a whole new shot, so let's just use one of these shots of the subway; put them in there."
"I feel a little weird that there's a shot in the trailer that's not in the movie at all, but it's a cool shot," he added. "It's funny, I forgot that we did that."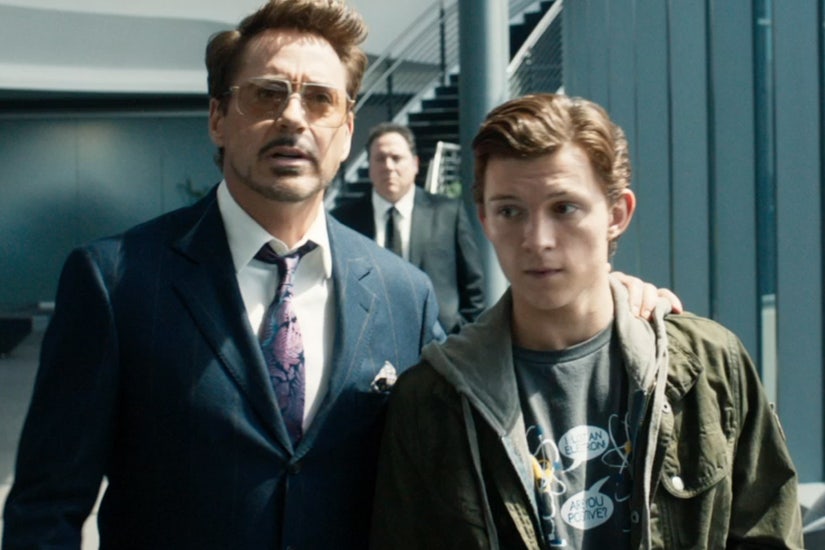 Sony Pictures
Did Tony Stark Pop the Question?
While Chris Evans' Captain America got one of the best cameos in the film, another surprising face popped up at the very end: Pepper Potts!
Gwyneth Paltrow's character was last seen in 2013's "Iron Man 3." And while the events of "Captain America: Civil War" sure made it sound like she and Stark had split, it looks like they rebounded spectacularly.
When Parker turns down Tony's offer to join the Avengers, he's left looking for something to announce at a press conference he called -- and pulls out an engagement ring for Pepper. While she says she'll figure something else out to tell the press, he still grabs the sparkler from Happy and that's the last we see of them.
So, did he get down on one knee? Hopefully, we'll find out in "Infinity War" next May.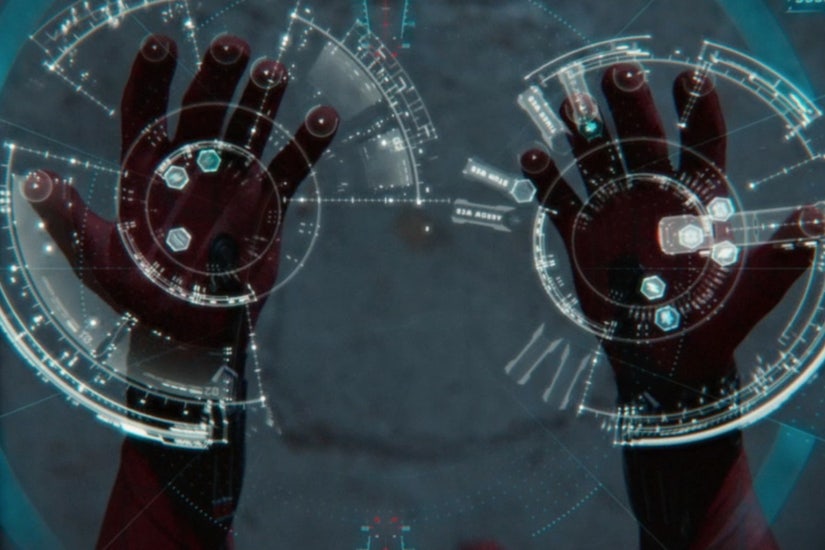 Sony Pictures
Who Was the Voice of Karen?
Cameos aside, the biggest scene stealer of the entire film was actually a disembodied voice.
Following in the footsteps of J.A.R.V.I.S. and F.R.I.D.A.Y., Peter Parker has his own AI for his suit -- Karen -- and she's got the voice of an Oscar winner.
Jennifer Connelly officially joins the MCU in the role, after starring in the non-MCU Marvel flick "Hulk" as Betty Ross back in 2003.
Fun fact: Her real life husband, Paul Bettany, voiced J.A.R.V.I.S. before becoming The Vision.