Kim Kardashian West quickly shut down a Snapchat user who noticed a couple little white lines in the back of KKW's Snapchat story.
"Ohhhhhh @KimKardashian caught out with cocaine...durtayyyyy," the user tweeted. Kardashian immediately replied to the tweet, denying that the white stuff in the background is cocaine, offering a sweeter explanation instead.
"I do not play with rumors like this so I'm gonna shut it down real quick. That's sugar from our candy mess from Dylan's candy shop," she wrote.
Sources tell TooFab the substance came from some Pixy Stix.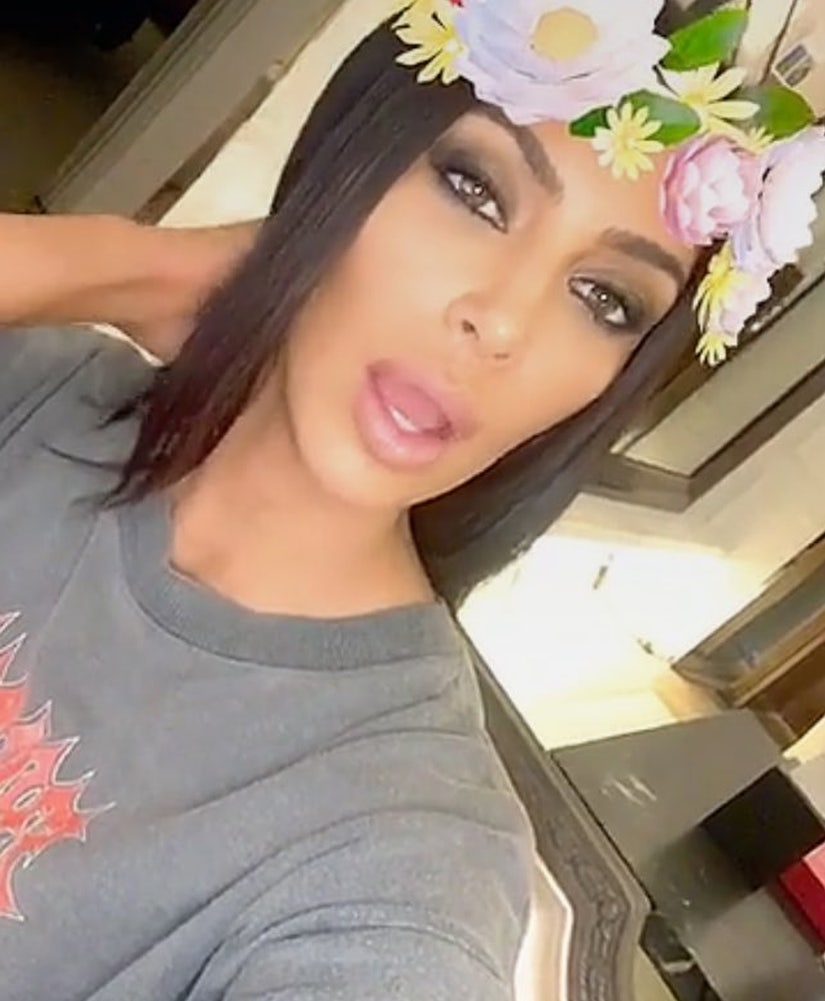 Twitter
It appears that the image on her Snapchat could just be candy spills as she claims, but users on Twitter are not convinced.
Kim Kardashian sitting wae 2 perfect lines chapped oot on a bathroom bunker n trying to ko its sugar fae a cane lmao that auld chestnut 😂

@jordanstewartx