Miranda Kerr has finally revealed her wedding dress after her marriage to Snapchat mogul Evan Spiegel, and the photographs are a vision of Old Hollywood glamor.
In an exclusive sneak peek for Vogue Magazine, Kerr shared intimate details of her wedding back in May and some stunning pictures of her Dior Haute Couture gown.
Kerr said she was inspired by Grace Kelly's gown when she married Prince Rainier of Monaco in 1956. "I think it's every girl's dream to have Dior design her wedding dress," she said.
In contrast with some of the skimpier outfits Kerr has worn in the past, the gown features long sleeves, a high neck and a flowing satin skirt appliquéd with lilies of the valley.
"My greatest sources of inspiration have always been Grace, Audrey Hepburn, and my grandmother," Kerr says, "who at 80 has an effortless chic: a nice pant, a white blouse, a scarf, a little heel."
Vogue has a full account of her magical wedding, and more details of her gown's design in Paris.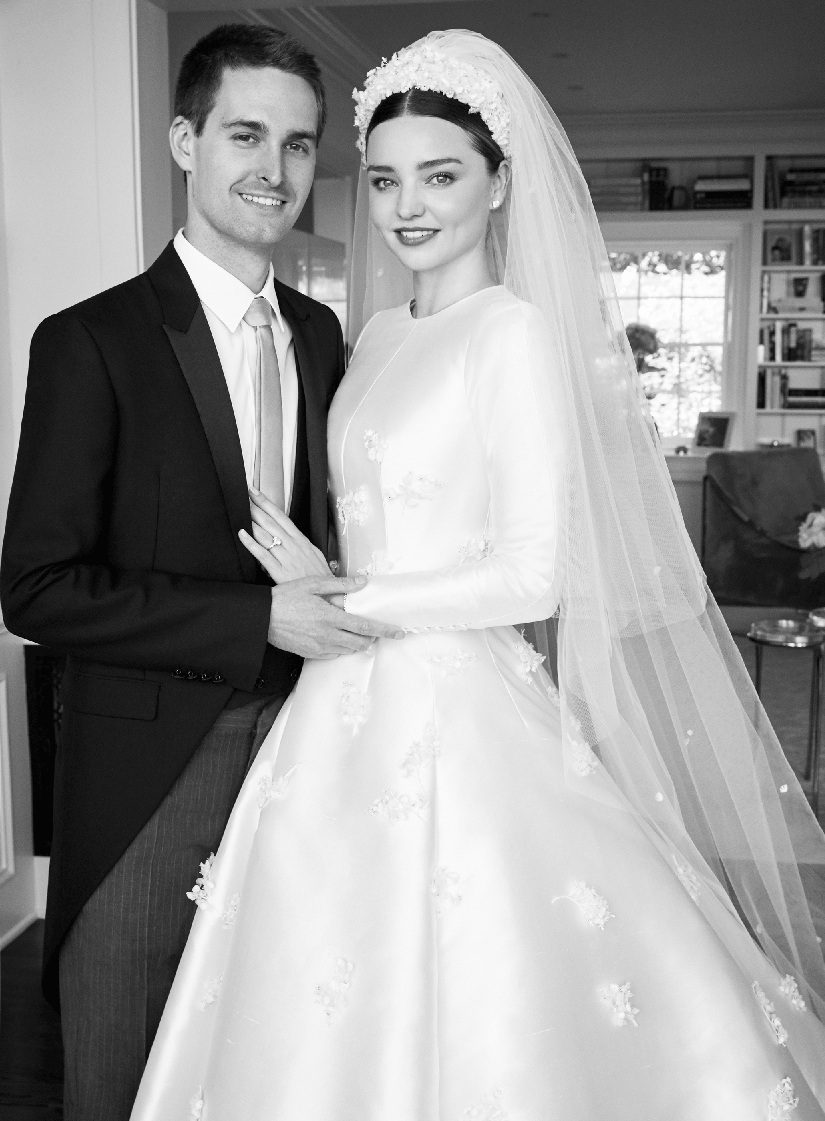 Vogue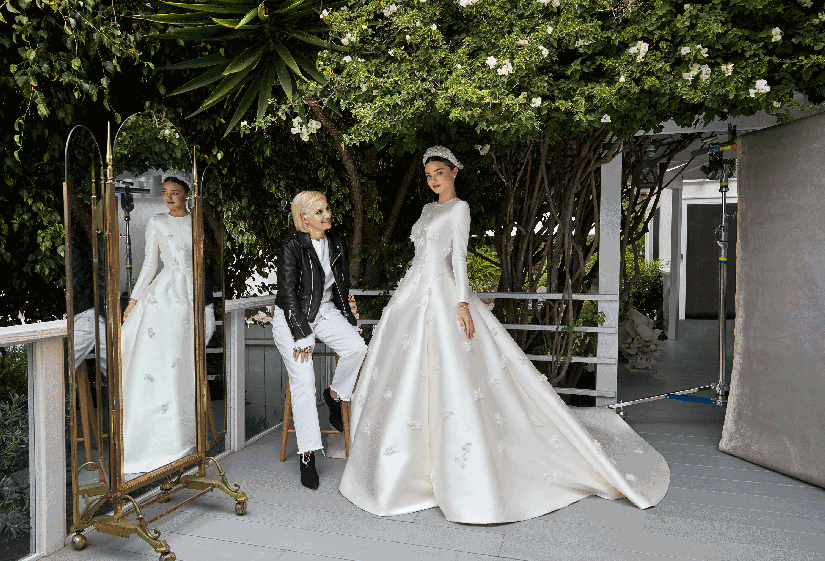 Vogue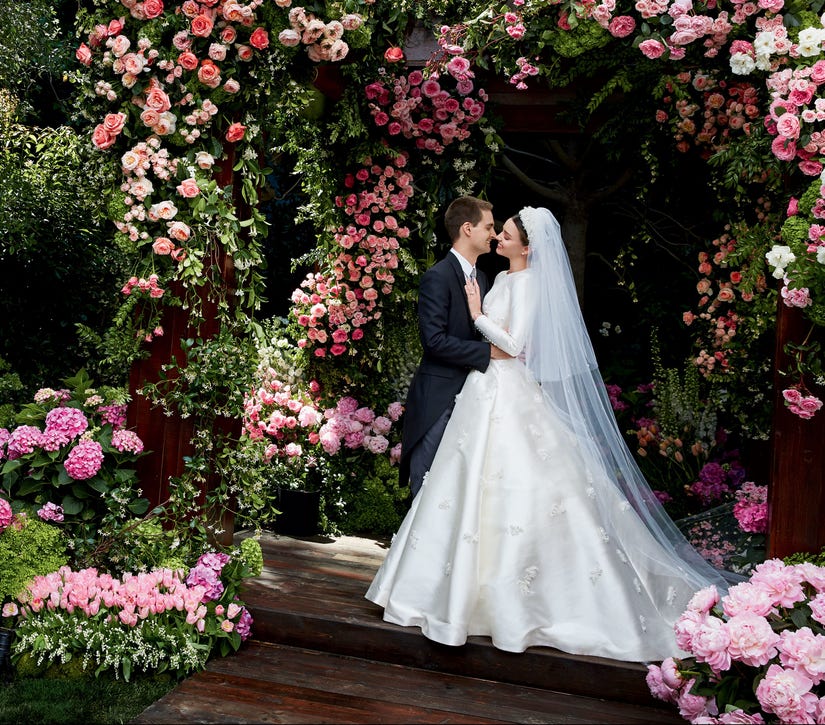 Vogue