Princess Diana's untimely death is nearing its 20th anniversary, which makes it all the more heartbreaking to watch Prince William and Prince Harry reflect on it in HBO's new documentary "Diana, Our Mother: Her Life and Legacy," which premiered Monday night.
TooFab watched it with a box of tissues handy as the sons of the beloved British princess talked on camera about the happy times growing up by her side and the darkest times when she was gone too soon.
Here are the seven most heartbreaking moments from the documentary.
Short shorts. Bow ties. Maybe the occasion buckled shoes. With a three year age difference between William and Harry, it's no surprise that they did wear those cute matching outfits by choice.
"How could you do that to us?" Prince Harry hypothetically asks his late-mother. "[That's] one thing I would love to ask her now. Because I genuinely think she got satisfaction out of dressing myself and William up in the most bazaar outfits, normally matching. It was weird shorts, and those little shiny shoes with the clip on them."
"I like to think that she had great fun dressing us up, I'm sure that's not the case. But I sure as hell am going to dress my kids up the same way," Harry said with a laugh.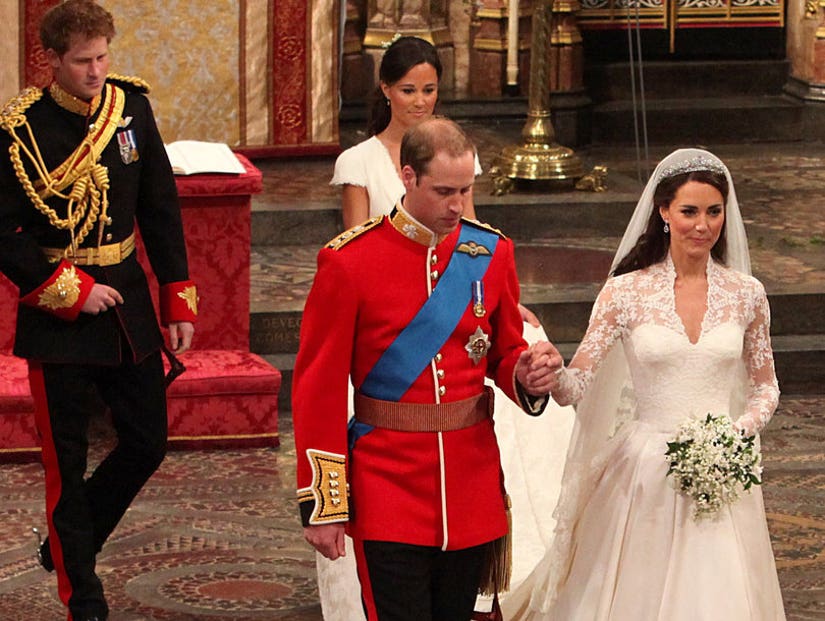 Getty
"When it came to the wedding, I did really feel that [my mother] was there," now 35-year-old Prince William said of his 2011 nuptials to Kate Middleton.
"I did, and I sort of, beforehand, had a lot of time to think about it," he added. "There's times when you look to someone or something for strength. And I very much felt she was there for me."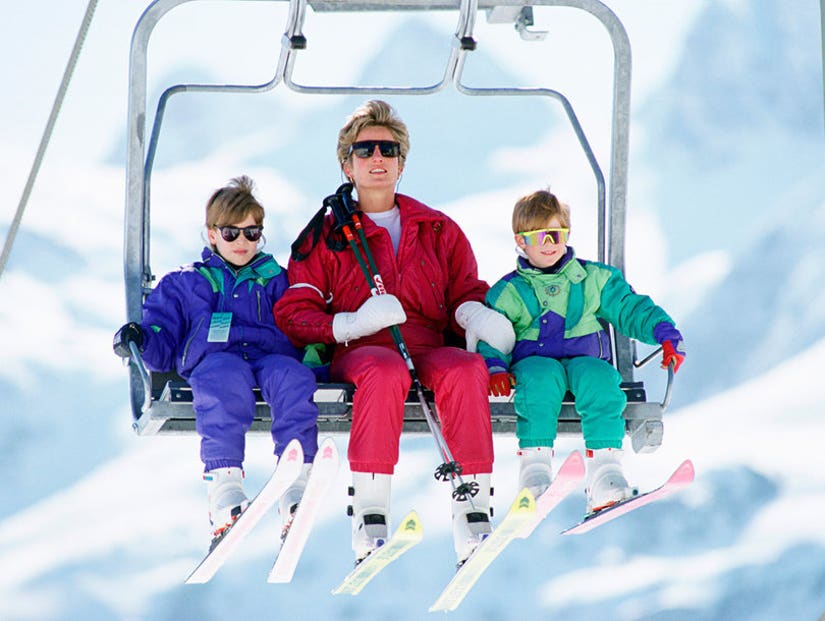 Getty
It is no secret that Princess Diana made every effort to give her sons as normal an upbringing as possible, given the circumstances, and her sons seemed grateful, because those moments of normality helped shape who the men they are today.
"My mother cherished those moments of privacy," Harry said. "She made the decision that, no matter what, she was going to ensure that both of us had as normal life as possible."
He recalled fond memories of his mother "taking [them] for a burger…or sneaking [them] into the cinema."
"Wow, blast from the past," Harry added." I think she lived a lot of her life, especially in private, through us. And I think that sort of childish, fun element really came out when she was spending time with us. One of her mottos to me was, 'You can be as naughty as you want, just don't get caught.'"
William remembered how Diana "understood that there was a real life outside of palace walls, and she wanted us to see it from a very young age."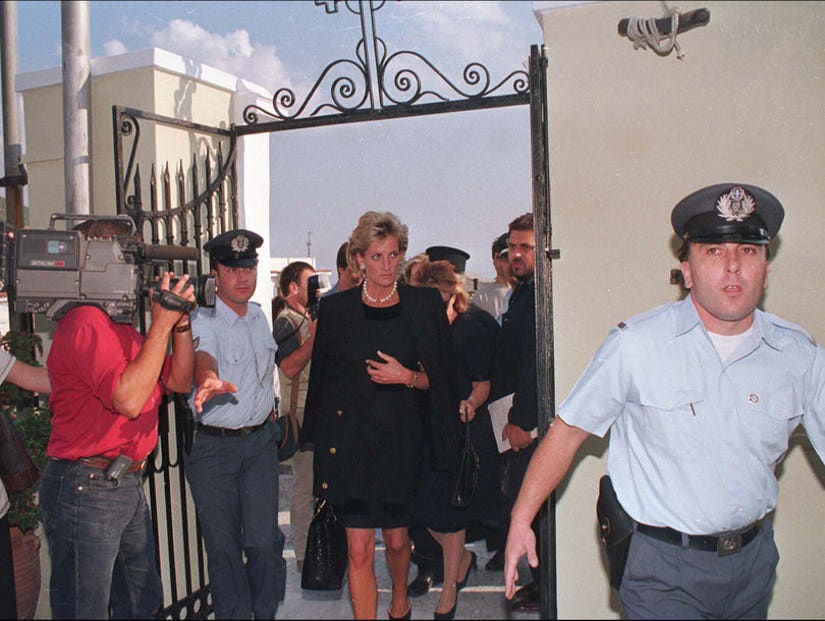 Getty
Paparazzi. Paris. Car Accident.
We all know the story of Princess Diana's untimely death. But we have never heard her sons open up about it, until now.
"I think it's an industry that lost its way quite heavily," Prince William said. "Lost its sense of decency, lost its perspective on what was appropriate. You are the Princess of Wales, you are a mother, I don't believe being chased by 30 guards on motorbikes -- who block your path, who spit at you, who shout at you and who act really badly to get a reaction out of you, and who make a woman cry in public to get the photographs -- I don't believe that is appropriate."
"I sadly remember most of the time that she ever cried about anything was to do with press intrusion," he added. "Harry and I, we lived through that. And one lesson we learned is, you never let them in too far, because it's very difficult to get them back out again. And you gotta maintain a barrier and a boundary. And to cross it, if both sides cross it, a lot of pain and suffering can come from it."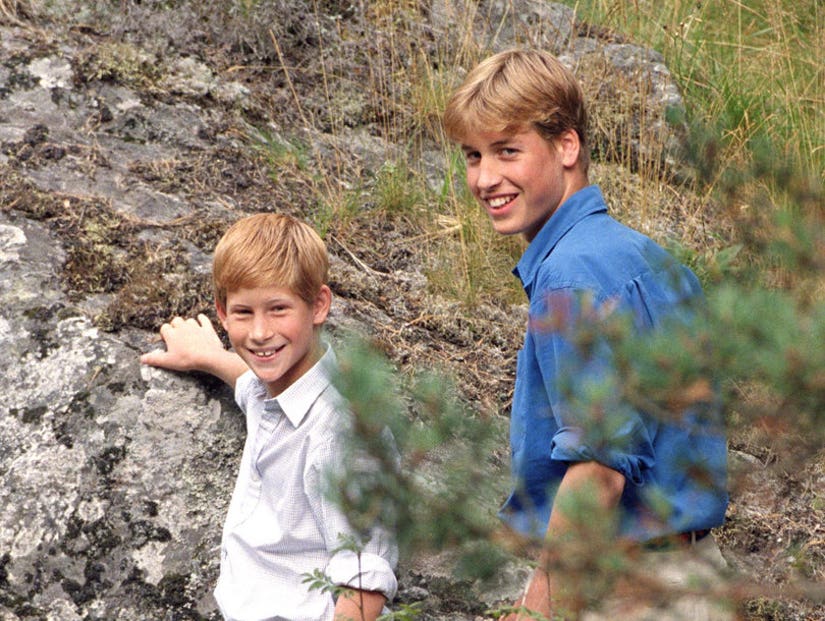 Getty
Perhaps most heartbreaking of all, is the sons' final memory of their mother just hours before her death.
While vacationing in northern Scotland, 15-year-old William and 12-year-old Harry spoke to their mother via phone call from Paris, and it is one thing the men will forever regret.
William recounted, "The very last memory that I have, is a phone call. At The time Harry and I were running around minding our own business, playing with our cousins and having a very good time. And I think Harry and I were just in a desperate rush to say goodbye ... if I knew now, obviously what was going to happen, I wouldn't have been so blasé about it. But that phone call sticks in my mind quite heavily ... And it took me a while to let it sink in."
Harry added, "I can't really necessarily remember what I said, all I do remember is probably regretting for the rest of my life how short the phone call was…Looking back on it now it's incredibly hard, I have to sort of deal with that for the rest of my life. Not knowing that that was the last time I was going to speak to my mom, and how differently that conversation would have panned out if I'd had even the slightest inkling that her life was going to be taken that night."
Just one week after that fateful phone call, William and Harry were standing at their mother's funeral.
Harry, still a pre-teen at the time, remembers being so young and "thinking that not having a mom was normal."
"I think it was a classic case of don't let yourself yourself think about your mum and the grief and the hurt that comes with it, because it's never going to bring her back and it's only going to make you more sad," he said. "The first time I cried was at the funeral on the island. And only since then, maybe once. So there's a lot of grief that still needs to be let out."
While serving in the British Army, Harry admits to "shoving it out and locking it out ... I just basically dug my head in the sand. And it was just white noise. I went through a whole period of just sort of trying to sort myself out."
William added, "Slowly you try to rebuild your life, and try to understand what happened and I kept saying to myself, my mother would not want me to be upset."
Looking toward the future with Prince George and Princess Charlotte, Prince William addresses how he keeps her memory with his children.
"I think constantly talking about Granny Diana," William said. "We've got more photos up around the house now of her, and we talk about her a bit. And it's hard, because obviously Catherine didn't know her, so she cannot really provide that level of detail. So I do regularly, putting George or Charlotte to bed, talk about her and just try and remind them that there are two grandmothers -- there were two grandmothers in in their lives -- and so it's important that they know who she was and that she existed."
William's lighthearted side shines when imagining what Princess Diana would be like as a grandmother to his children.
"She'd be a nightmare grandmother. She'd love the children to bits, but she'd be an absolute nightmare. She'd come in, probably around bath time, cause an amazing amount of scene—bubbles everywhere, bath water all over the place. And then leave."