Although, she's not blaming Hathaway.
Brooks, who plays Taystee on the Netflix series, threw shade at "society" as a whole over the casting news in a since-deleted Instagram post Tuesday morning.
"If they are looking for a Barbie, Heeyyy!" Brooks posted to her Twitter, and then posted a screenshot of the tweet on Instagram. "I guess that'll have to be 2075. It only took 57 yrs to finally get a curvy Barbie! #shadeonshade."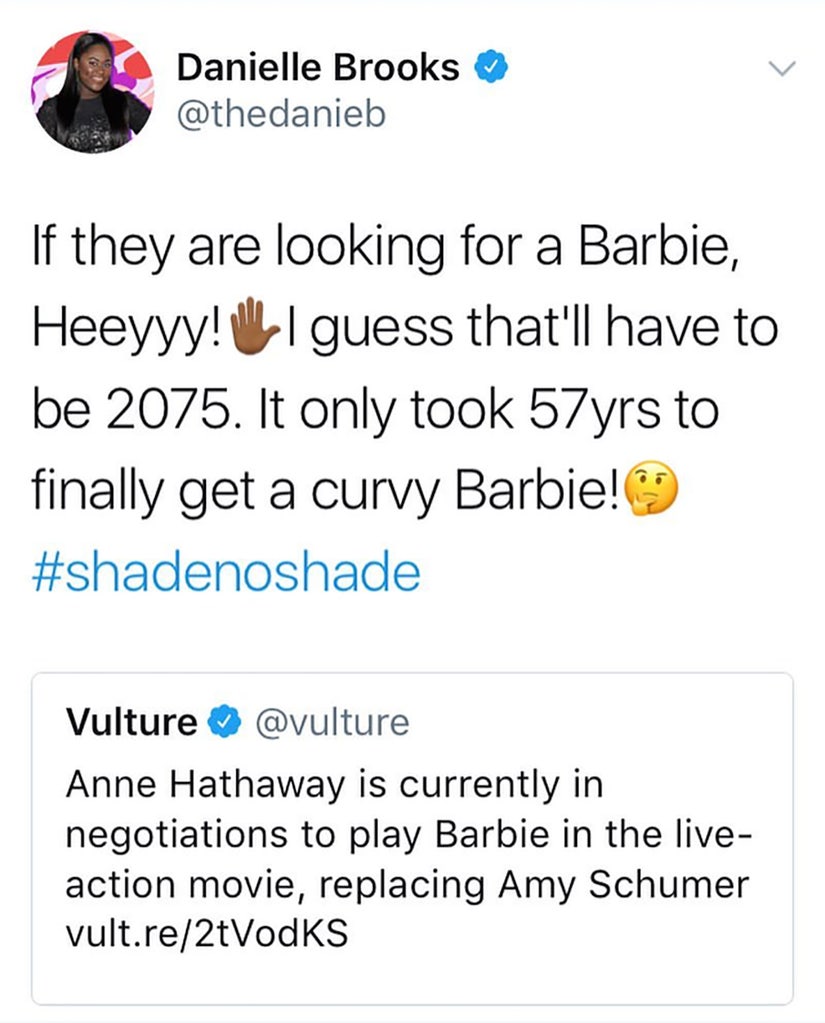 Instagram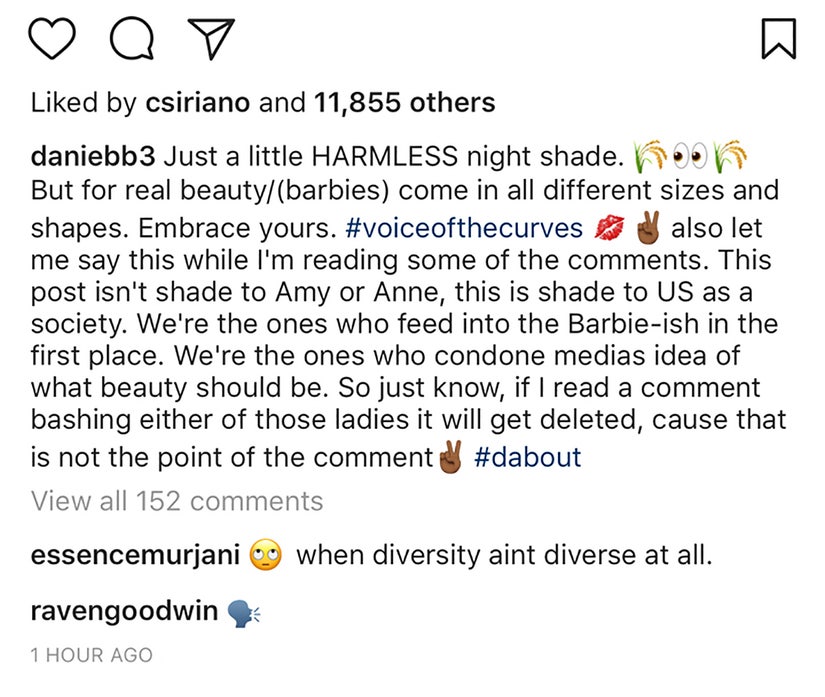 Instagram
She captioned the image: "Just a little HARMLESS night shade. But for real beauty/(barbies) come in all different sizes and shapes. Embrace yours. #voiceofthecurves also let me say this while I'm reading some of the comments. This post isn't shade to Amy or Anne, this is shade to US as a society. We're the ones who feed into the Barbie-ish in the first place. We're the ones who condone medias idea of what beauty should be. So just know, if I read a comment bashing either of those ladies it will get deleted, cause that is not the point of the comment #dabout."
Late last year, Sony cast Schumer to play the iconic role, but due to scheduling conflicts, she had to opt out.