The "Life of Kylie" star nearly bares all in a new series of images for V Magazine's Septemer issue, showing some serious skin in a series of totally see through gowns.
"That was actually my first super nude shoot. I always post sexy pictures, but have never really gone nude," she tells the publication.
While all anyone really wants to see are the images, she also gave a few quotes to the magazine about her life.
On being in the limelight: "I don't know what it's like to not be in the spotlight. That's normal to me. There's nothing you can do about it. There are so many great things about life, I'm just trying to focus on that."
On being a hair and wig trendsetter: "All I know is that when I go into weave stores, they have colors that I've worn, which is cool. I dyed my hair blue and teal and other colors. I would do meet and greets and every other girl—even guys—had teal hair. They'd be like, 'I did this because of you! Everyone has teal hair now!'"
On her "Sanity" tattoo: "There was a time when I got [that tattoo] that I felt a little bit like I was going insane. Or, I was going to. I thought about it for a while. I just like the word 'Sanity'—just stay sane through it all. A lot of young stars who grow up in the spotlight have a really hard time. I didn't want that to be me."
Her issue of V Magazine hits newsstands August 31st.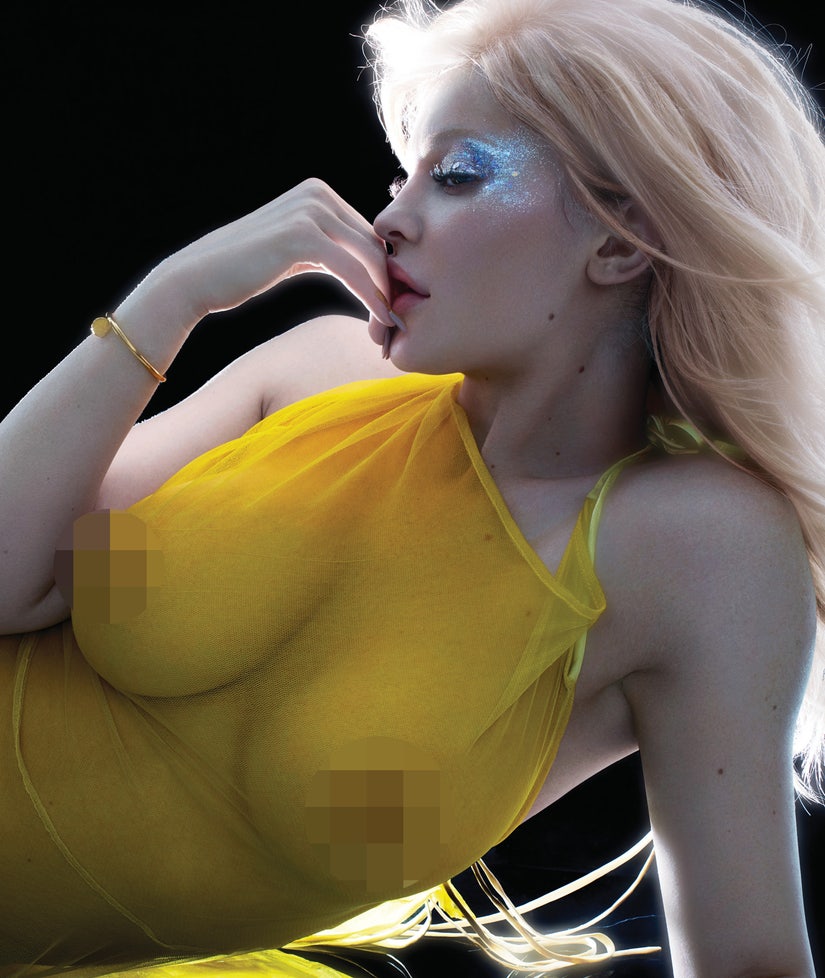 Nick Knight for V Magazine