"American Horror Story: Cult" mixed a little horror movie nostalgia with its clown mayhem on Tuesday's premiere, thanks to an amazing nod to the 1978 classic "Halloween."
While the show is set in Michigan, eagle-eyed viewers may have recognized the neighborhood as the same one used as Haddonfield, Illinois in the John Carpenter film.
In fact, Ally and Ivy Mayfair-Richards' (Sarah Paulson and Alison Pill) home is the same one where Laurie Strode (Jamie Lee Curtis) babysat Tommy Doyle for most of the movie. And yes, the house still has the balcony above the front door, which serial killer Michael Myers flew off of after being shot by Dr. Loomis at the end of the movie.
We're told the interior scenes on "AHS" were filmed on a set and not what the house actually looks like on the inside, meaning all those envy-inducing furnishings are the creation of one amazing production designer.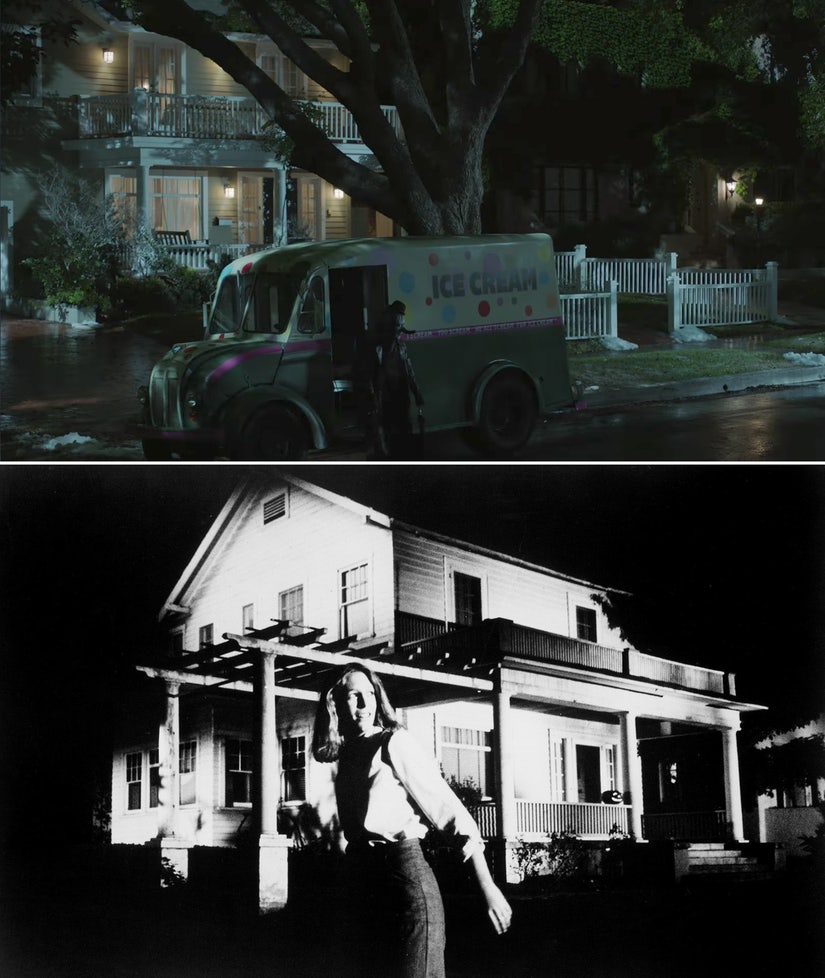 FX/Everett Collection
But the Mayfair-Richards' home isn't the only one from "Halloween" featured on the series. The house across the street, where their neighbors were brutally murdered, was also in the film (above).
The other home is where Laurie's BFF Annie (Nancy Kyes) was babysitting Lindsay Wallace (a young Kyle Richards) before she was killed in the house's garage. Their friends Lynda (P.J. Soles) and Bob were also offed at the home after getting down and dirty in one of the bedrooms.
The garage seen on "AHS" was a more recent addition the the home.
PS: Both houses are actually located in Hollywood, just above the Sunset Strip.