In today's television landscape -- where new shows premiere year round on the broadcast networks, cable and streaming services -- the "fall season" doesn't mean quite as much as it used to. But it still remains the single largest assault of new programming thrust upon viewers at any one time. With a slew of new shows looming over the next several months, we sifted through them to find the 25 new TV series that are worthy of your attention and properly ranked them from catch-it-if-you-can to you-cannot-miss-this-show!
From the shows everyone has heard about like the "Big Bang Theory" prequel "Young Sheldon" on CBS and NBC's "Will & Grace" revival, to lesser known projects like BBC America's "Queers" and Syfy's "Happy!" TooFab left no show unturned. Now if we could just find the time to fit all of these new shows in with our returning favorites, we'd be happy couch potatoes. We think about 96 hours per day ought to do it.
25. 'The Last O.G.' (TBS)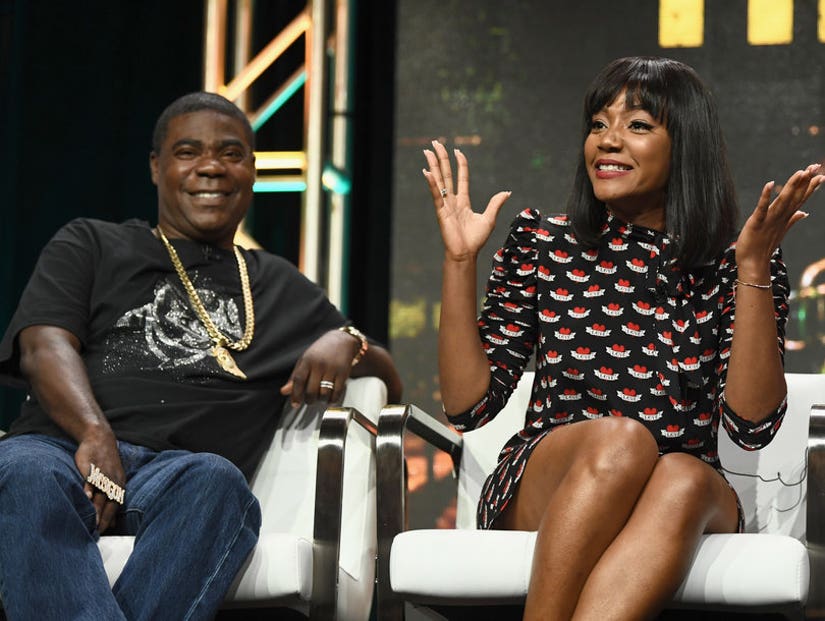 TBS
Premieres: Tuesday, Oct. 24 @ 10 p.m. ET
Premise: Tracy Morgan marks his triumphant return to television with this star vehicle. Co-created by Jordan Peele and co-starring Cedric the Entertainer, Morgan portrays a man who struggles to settle back into his old neighborhood after 15 years behind bars. Despite its premise, Morgan insists the show isn't about "the black experience," but rather is about second chances, and hopefully laughs. The type of comedy in the setup is right up his alley, though, so expect a very familiar and welcome performance from the Morgan in what will probably be a fairly traditional sitcom format.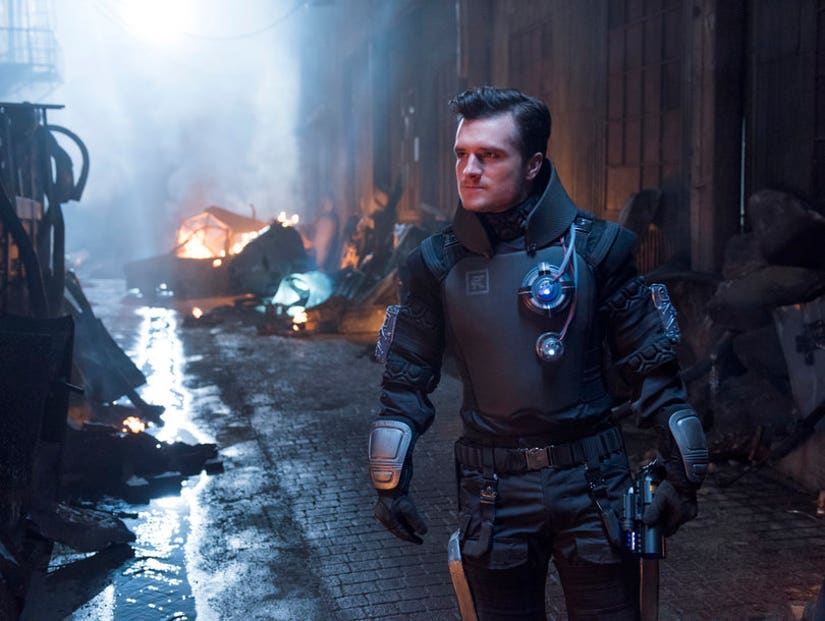 Hulu
Premieres: Tuesday, Nov. 14
Premise: Josh Hutcherson ("The Hunger Games") takes the lead in this Seth Rogen sci-fi/comedy romp about a world-ranked gamer who is tasked with saving humanity from the future. Did we mention he's a janitor by day? Trailers for the series have featured generally silliness between Rogen and Hutcherson with no clips from the show just yet, but it's enough to ensure this series is going to be heavy on the laughs while also totally putting the fate of humanity into the hands of a janitor.
USA
Premise: Art imitates life as the age-old struggle between the classes is dramatized in this sprawling saga of 1930s inequality. The series pits a sham preacher in Iowa against a business tycoon who brings in a strikebreaker to shut things down, but the preacher and strikebreaker share a history of their own -- a beautifully rendered period piece that is packed with raw emotions and the timely struggle between the wealthy few and the downtrodden many.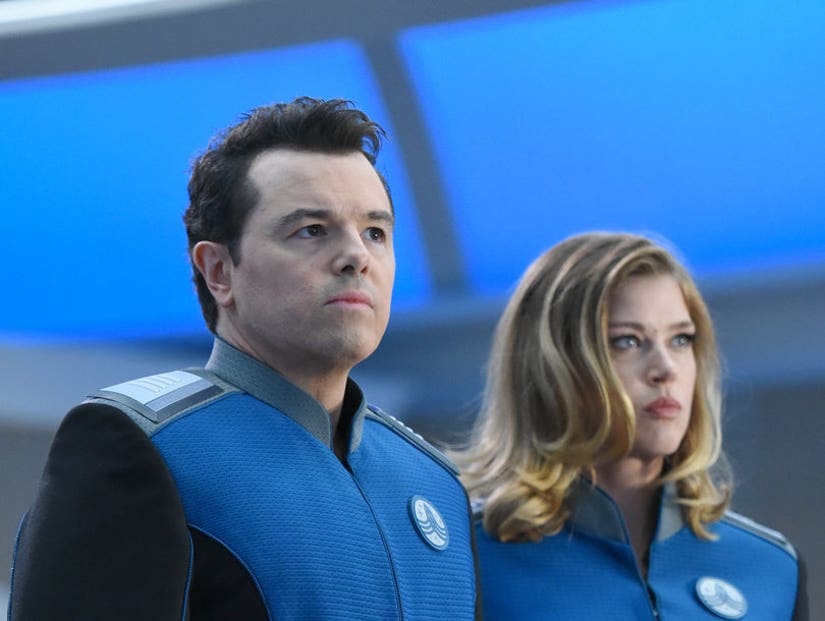 FOX
Premieres: Sunday, Sept. 10 @ 8 p.m. ET
Premise: This awkwardly named series has nothing to do with popcorn, and is instead a comedic love letter to all things "Star Trek," and yet it's more than just a satire. It's trying to be every bit as ambitious as the show it's spoofing, so it seems to be having a bit of an identity crisis. Seth MacFarlane sometimes gets in his own way with these vanity projects, and his style is certainly not for everyone, but there is a lot of potential in this premise if it can settle down and take itself seriously -- as a comedy satire -- drama. Yeah, it's not going to be easy.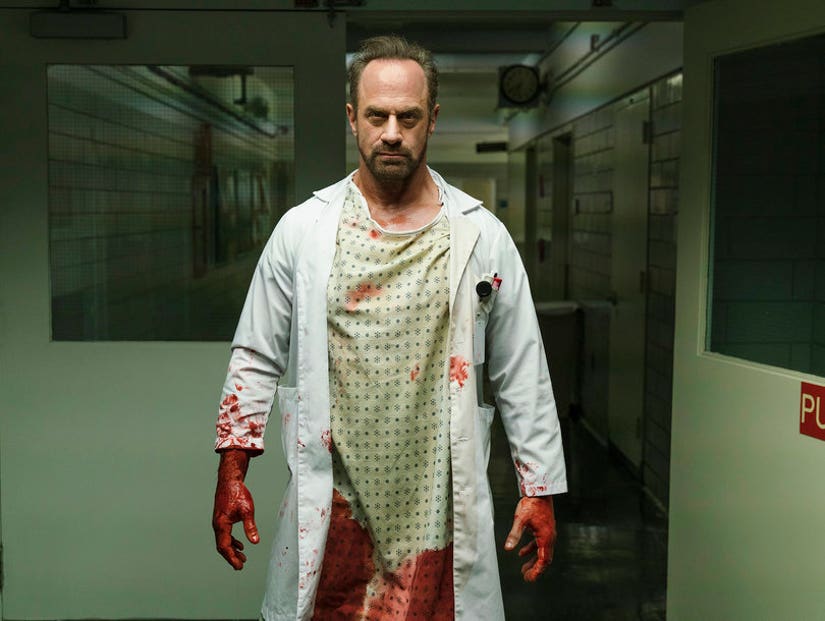 Syfy
Premieres: Wednesday, Nov. 29 @ 10 p.m. ET
Premise: The wackadoodle comic series comes to television with one of the best casting decisions of the season. Christopher Meloni has earned respect as a television detective, so viewers will be ready to sympathize with this turn as a corrupt ex-cop turned hitman. But then things take a left turn into crazytown when a bad hit brings Happy into his life. Patton Oswalt provides the voice for Happy, a tiny flying blue horse whose relentless positivity drives Meloni's Nick Sax crazy. What's not to love about this premise?
20. 'Philip K. Dick's Electric Dreams' (Amazon)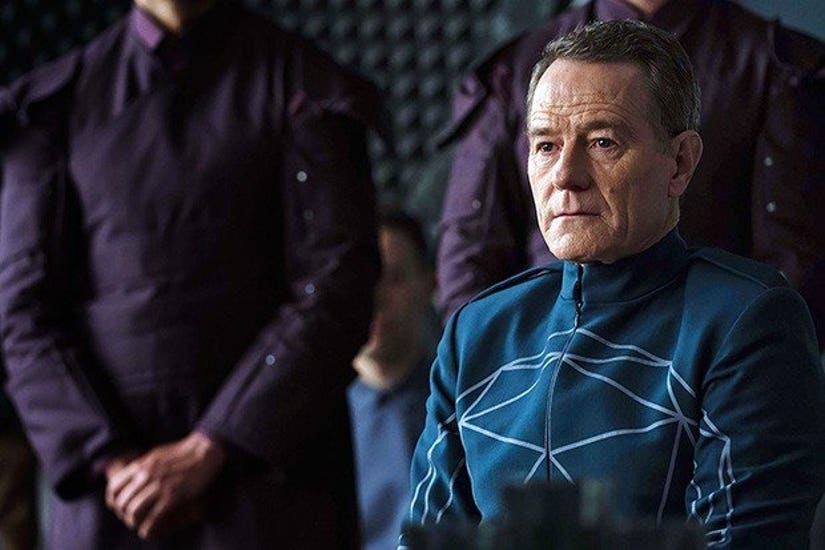 Amazon
Premise: The visionary behind "Blade Runner" gets his own anthology series, with each episode tackling one of Dick's many short science-fiction stories. This one has the potential to be another "Black Mirror," with its science-fiction bent and Dick's thought-provoking humanist approach to storytelling, these star-studded shorts are poised to get viewers talking just as "The Twilight Zone" did back in its day and "Black Mirror" does today. There's something to be said for a singular voice in these types of speculative fiction series.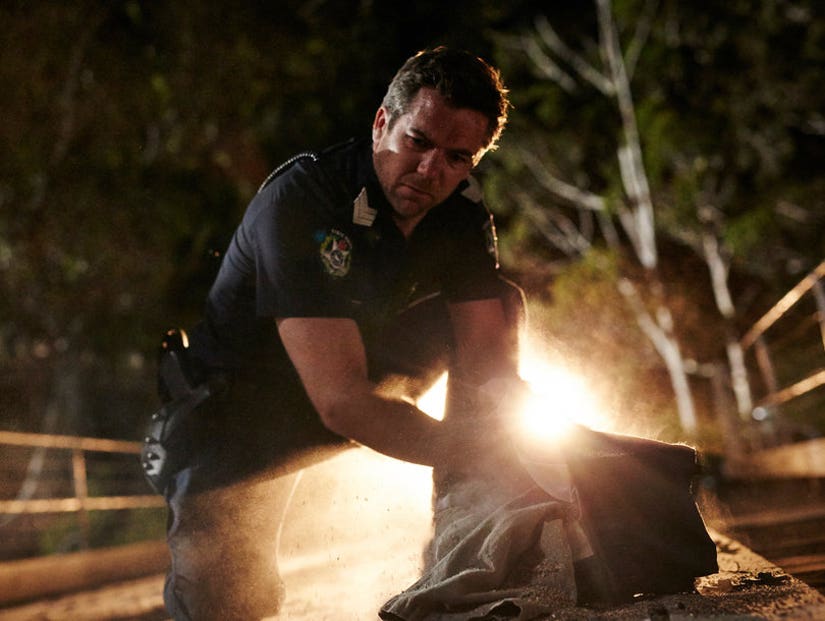 Netflix
Premieres: Tuesday, Nov. 28
Premise: The Australian hit comes stateside, featuring the story of a small town where seven people inexplicably climb out of their graves and come back to life -- not as shambling zombies but as healthy and functional people. The mystery of their return is at the heart of this atmospheric series, with hints of "The Returned," but it's the characters and the relationships with one another that make it so addictively binge-able.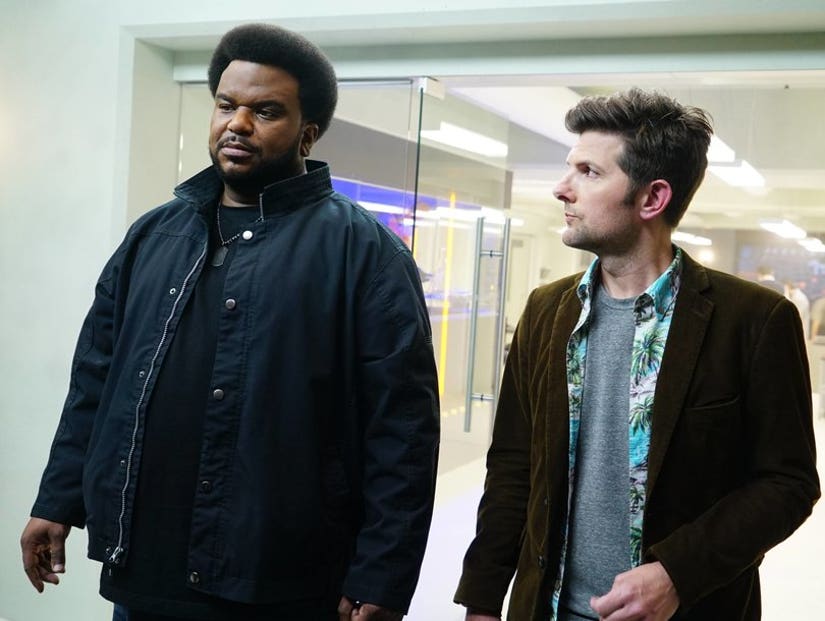 FOX
Premieres: Sunday, Oct. 1 @ 8:30 p.m. ET
Premise: The two newest agents against the supernatural include a skeptic and a true believer. But this isn't "The X-Files." This is Craig Robinson and Adam Scott as beautifully mismatched partners recruited to investigate the unexplained in L.A. If you thought the "Ghostbusters" were just too professional, this might be the perfect show for you. The leads are comically brilliant, so this one has potential to become another niche comedy hit for Fox.
17. 'The Good Doctor' (ABC)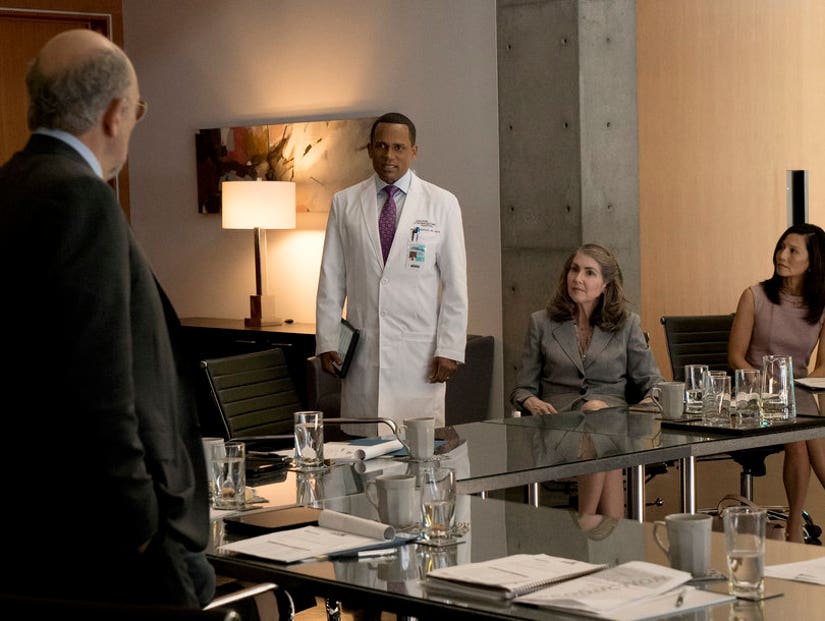 ABC
Premieres: Monday, Sept. 25 @ 10 p.m. ET
Premise: ABC is hoping Freddie Highmore can capture audiences as completely as Hugh Laurie did in "House," also created by David Shore. Highmore enraptured viewers with his haunting performance on "Bates Motel," and he seems perfectly equipped to breathe life into an autistic savant doctor who saves lives and connects with his colleagues and bosses in his own unique way. It remains to be seen if viewers will take to this unique medical drama, but it certainly has all the ingredients of a breakout procedural hit.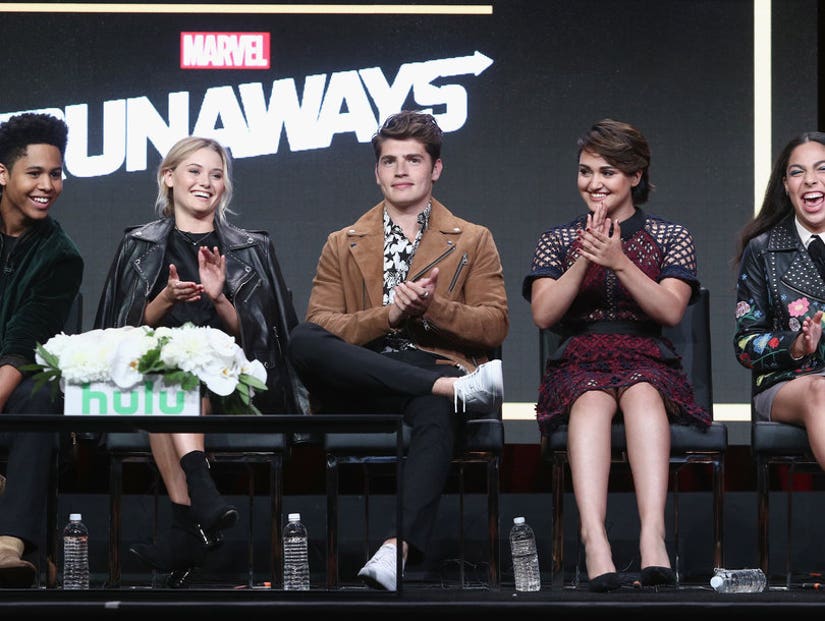 Hulu
Premieres: Tuesday, Nov. 21
Premise: One of the most critically acclaimed comic book series of the 2000s -- Marvel's "Runaways" -- tells the story of a group of kids who come together after finding out their parents aren't at all what they thought they were. It's a delicious twist for a medium that often treads familiar ground over and over again, and even better that these were all new characters that felt, acted and spoke like real teenagers. If the adaptation can capture the tone as well as "Stranger Things" and "It" have done, Hulu will probably have quite a hit on its hands.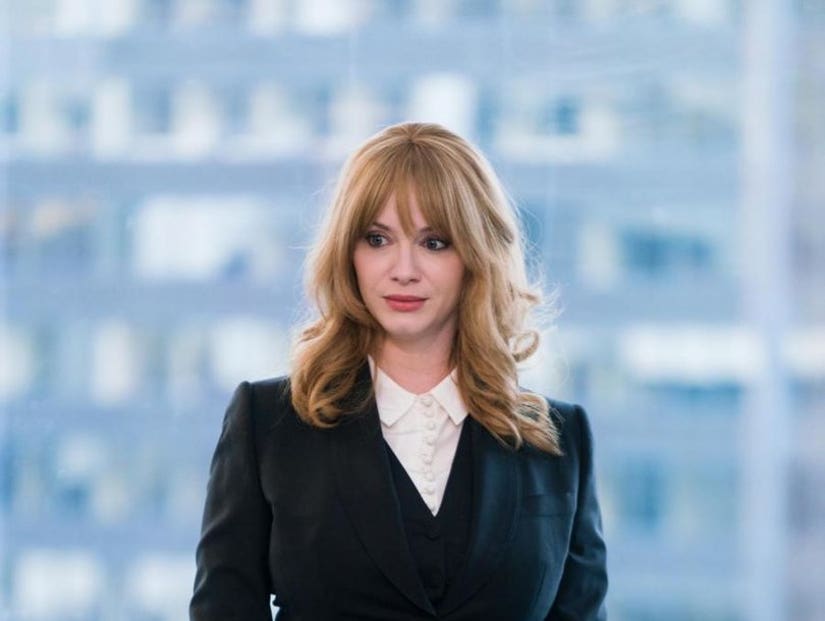 Amazon
Premieres: Friday, Sept. 29
Premise: Christina Hendricks ("Mad Men") plays against type in a possibly villainous turn as the VP of an oil company in Canada, while Tim Roth ("Lie to Me") plays the new police chief battling a wave of crime due to the new work provided by the oil company. But Roth may be the villain as well, as he battles an alter-ego of his own, turning a fairly straightforward premise firmly on its side. Hendricks and Roth both know how to chew scenery, and every scene they share is a gem in this underrated surprise.
14. 'Queers' (BBC America)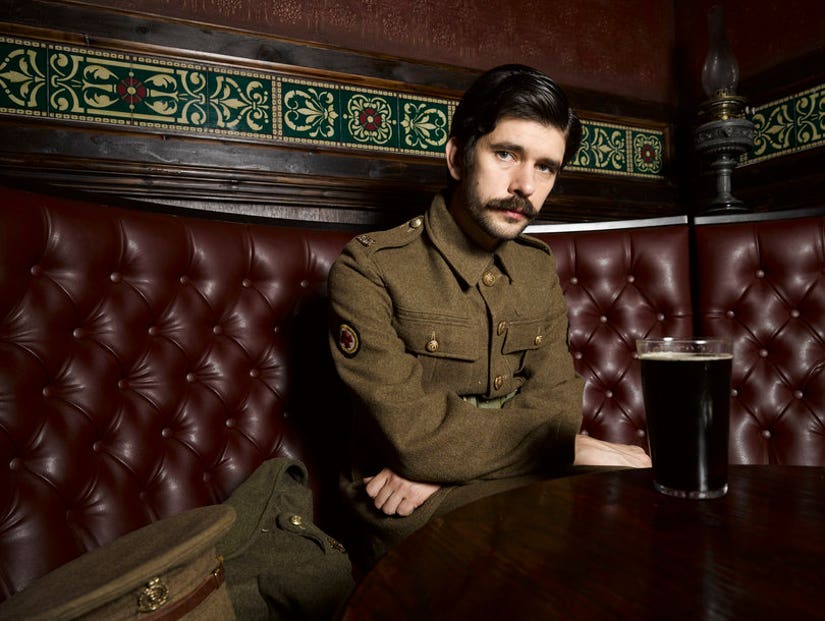 BBC
Premieres: Saturday, Oct. 14 @ 10 p.m. ET
Premise: This series of short films, directed by Mark Gatiss ("Sherlock"), explores the last 100 years of the gay experience in the United Kingdom for the 50th anniversary of the act that partially decriminalized homosexual acts between men. These unique stories shepherded by a singularly brilliant director seek to paint the real story of the struggles, laughs, lives and loves of gay men in the U.K. as portrayed by a star-studded British cast including Alan Cumming ("The Good Wife"), Russell Tovey ("Quantico") and Gemma Whelan ("Game of Thrones").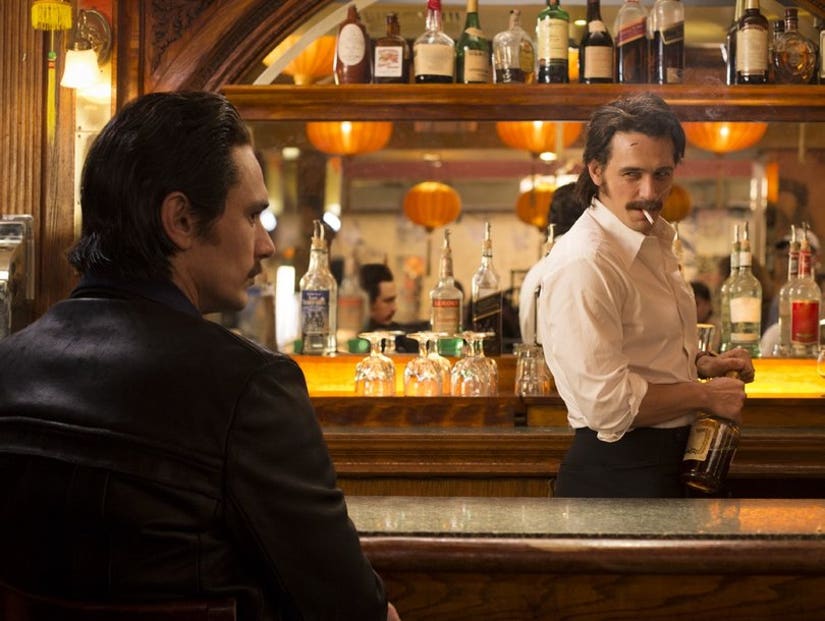 HBO
Premieres: Sunday, Sept. 10 @ 9 p.m. ET
Premise: Maggie Gyllenhaal stars alongside James Franco and James Franco (as twin brothers) in this look at the seedy underbelly of 1970s Times Square in New York City. The series explores organized crime and the rise of the legal porn industry in New York as Times Square tries to clean up its image and its streets. It tries a little too hard and strays into unpleasant stereotypes, but Franco is having a blast in his dual rules, while Gyllenhaal digs deep as a sex worker who dreams of more.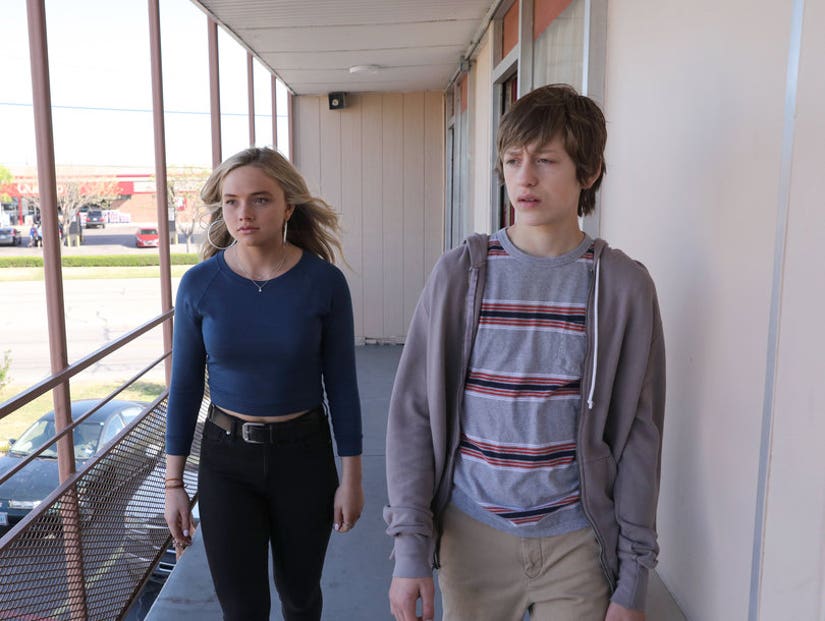 FOX
Premieres: Monday, Oct. 2 @ 9 p.m. ET
Premise: The "X-Men" franchise continues to expand with a fairly generic mutant premise. Stephen Moyer leads as a father who is publicly against mutants only to find himself at a crossroads when he discovers his children are mutants. Amy Acker joins as his wife, with some of the lesser X-Men from the film franchise making appearances. The racial allegory of the X-Men resonates especially well on television as the mutants seek only recognition and equality. This likable cast could give Fox another superhero hit.
11. 'White Famous' (Showtime)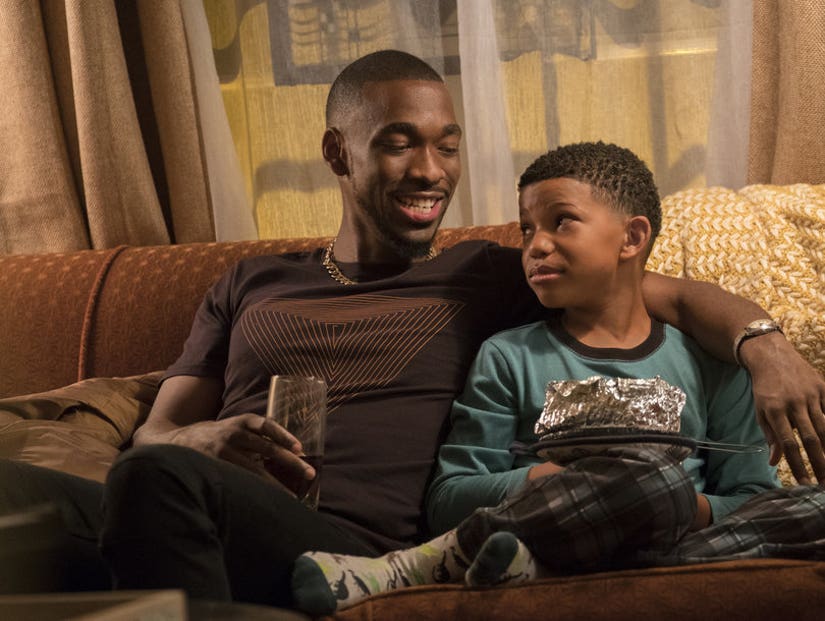 Showtime
Premieres: Sunday, Oct. 15 @ 10 p.m. ET
Premise: Jay Pharoah bounces back beautifully from his firing off of "Saturday Night Life" by proving himself a layered and nuanced leading man in this comedy based on the life of executive producer Jamie Foxx. Even better, Foxx also appears in the series in a recurring role that is laugh-out-loud hilarious. He plays over the top, but the subtlety of Pharoah's performance is a revelation akin to the depths seen from comedians Louis C.K. and Donald Glover in their own star vehicles.
10. 'Ten Days in the Valley' (ABC)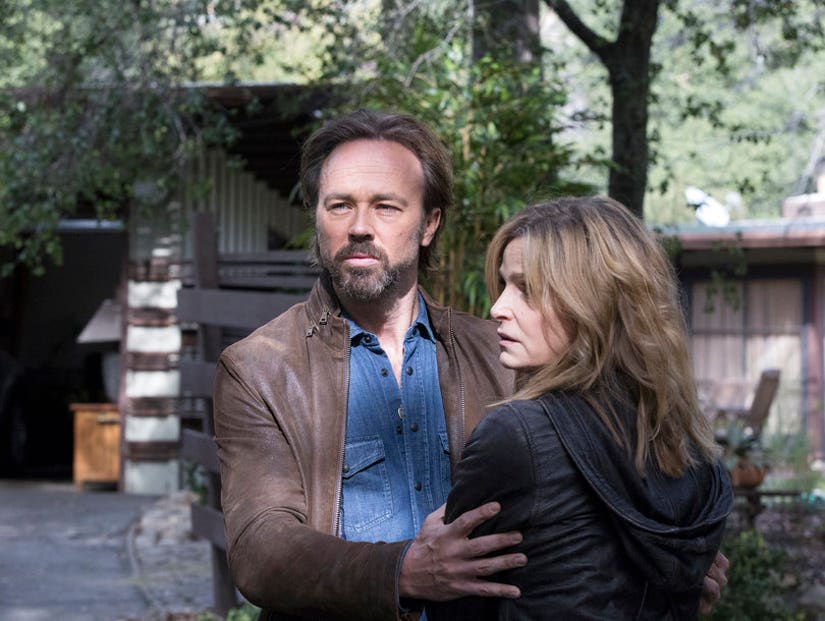 ABC
Premieres: Sunday, Oct. 1 @ 10 p.m. ET
Premise: Kyra Sedgwick ("The Closer") returns to television for this gut-wrenching role as a television producer who finds her life turned upside down after her daughter disappears. She's joined by Erika Christensen, Malcom-Jamal Warner and Adewale Akinnuoye-Agbaje. The tight storyline is sticking to its titular ten days, promising a satisfactory solution, while also setting up a possible continuation. Ten episodes may not be enough time to spend with such a wonderful cast, but the discipline in staying with that promises a focused show that stays on task.
9. 'Me, Myself & I' (CBS)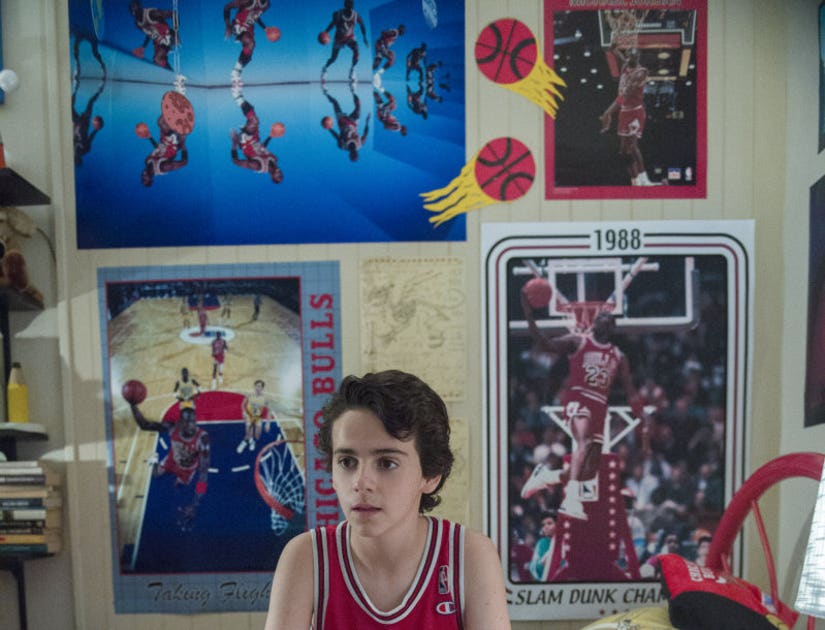 CBS
Premieres: Monday, Sept. 25 @ 9:30 p.m. ET
Premise: Bobby Moynihan and John Larroquette star as present-day and future versions of the same man, while their younger counterpart is portrayed by Jack Dylan Grazer ("It"). This ambitious comedy tells the story of Moynihan's Alex Riley after the collapse of his marriage, interspersed with flashbacks to his youth and successful future. The series also features Jaleel White (yes, Steve Urkel). If the premise is overwhelming and complicated at first, enjoy the acting chops of the three Alex Rileys in this fun and intriguing twist on the classic "second act" story.
8. 'Alias Grace' (Netflix)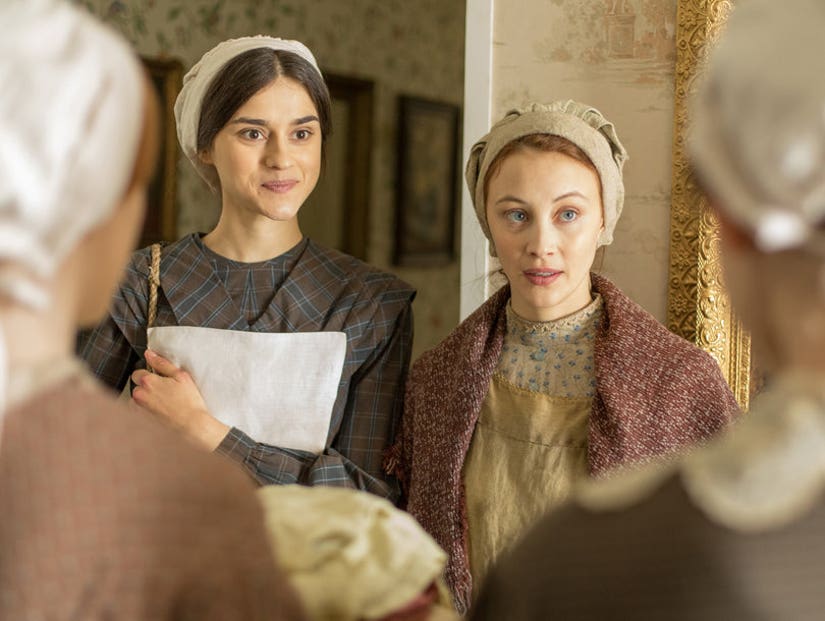 Netflix
Premieres: Friday, Nov. 3
Premise: Hot on the heels of the Emmy-winning "Handmaid's Tale," another Margaret Atwood novel gets adapted; this time, it's a tale of bloody murder in the 1840s based on true events. Sarah Gadon ("11.22.63") stars as one of two servants convicted in the murder of their employer and a housekeeper. The series explores her mental state and whether or not she's truly guilty of the crime, offering a fascinating look into early mental health techniques in an extreme situation.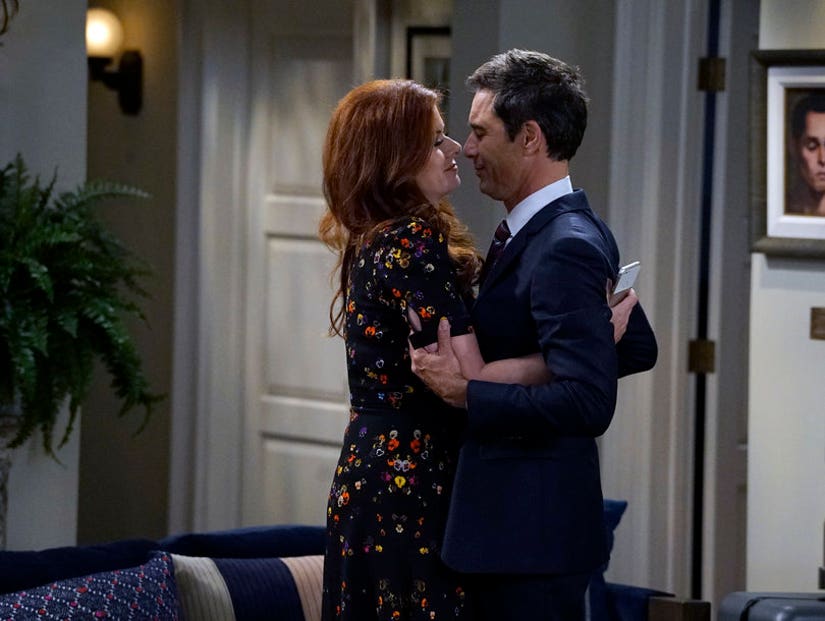 NBC
Premieres: Thursday, Sept. 28 @ 9 p.m. ET
Premise: What year is it? "Will & Grace" returns for its ninth season and pretends that the series finale never happened. Eric McCormack, Debra Messing, Megan Mullally and Sean Hayes were one of the sharpest and funniest ensembles in television history, and they appear to have lost absolutely none of that in the intervening years. And somehow none of them appear to have aged either, which is downright creepy. But in an era of nostalgia and reboots, it's refreshing to get a simple continuation of a brilliant sitcom. It's the best kind of comfort food and should go down nice and easy. It's no wonder NBC has already agreed to a second season -- or is that tenth?
6. 'Star Trek: Discovery' (CBS All Access)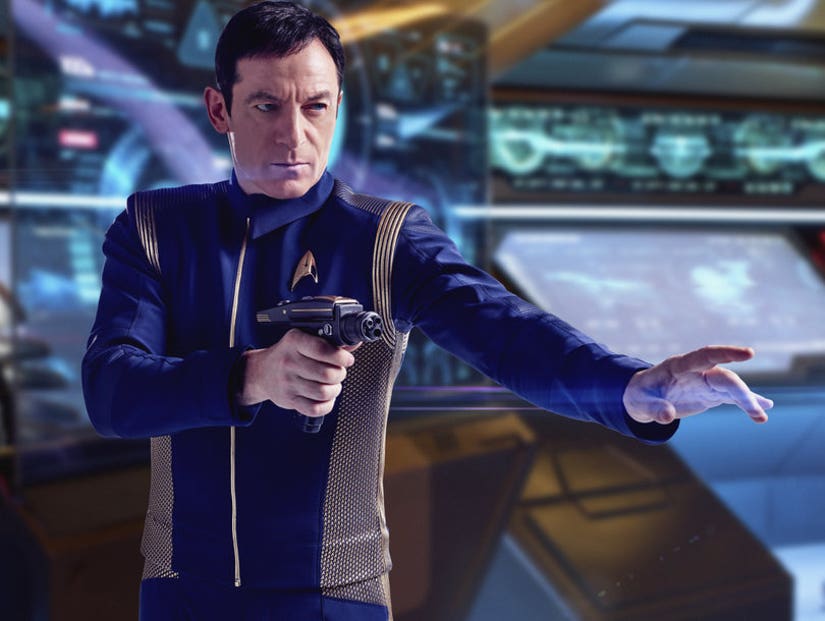 CBS
Premieres: Sunday, Sept. 24 @ 8:30 p.m. ET
Premise: After premiering on CBS, the rest of this hotly anticipated series shifts to its streaming platform, CBS All Access. One of the most lauded names in entertainment, it's about time "Trek" returned to television, and "Discovery" promises to truly take the franchise where it's never gone before. Sonequa Martin-Green ("The Walking Dead") leads the show, but she isn't the captain, and even better -- this is the first "Trek" to feature a fully serialized storyline, making it the most ambitious story ever told in Gene Roddenberry's universe. Set in the original timeline and shortly before the original series, "Discovery" promises to explore that universe in a way we've never seen before.
5. 'Law & Order True Crime: The Menendez Brothers' (NBC)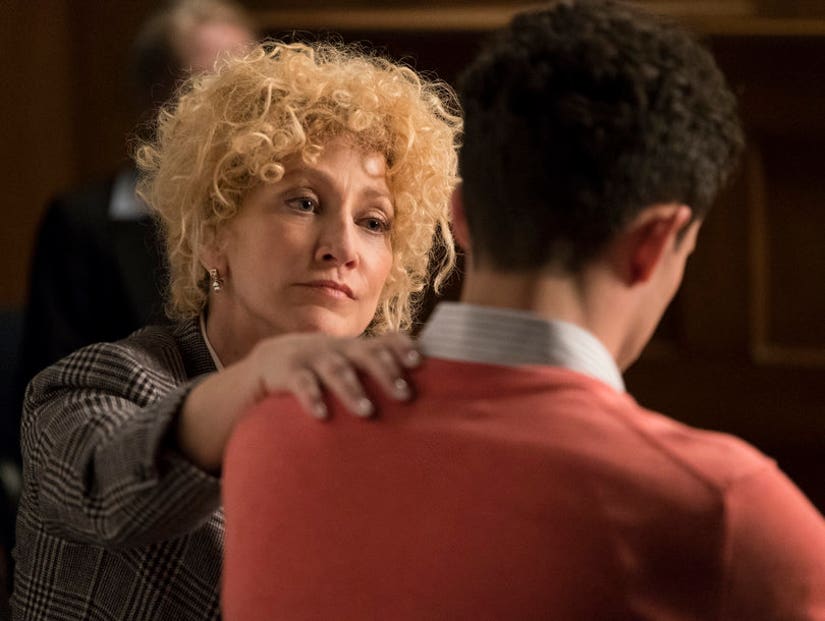 NBC
Premieres: Tuesday, Sept. 26 @ 10 p.m. ET
Premise: Dick Wolf jumps on the anthology bandwagon with his signature franchise, this time, literally ripping his story from the headlines. After the success of the dramatization of the O.J. Simpson trial, this is poised to be another true-crime drama hit. It helps that the cast is led by the likes of Edie Falco as the brothers' defense attorney, and Anthony Edwards as the judge. Already, trailers make this look as riveting and must-see as the original trial was for viewers in 1996.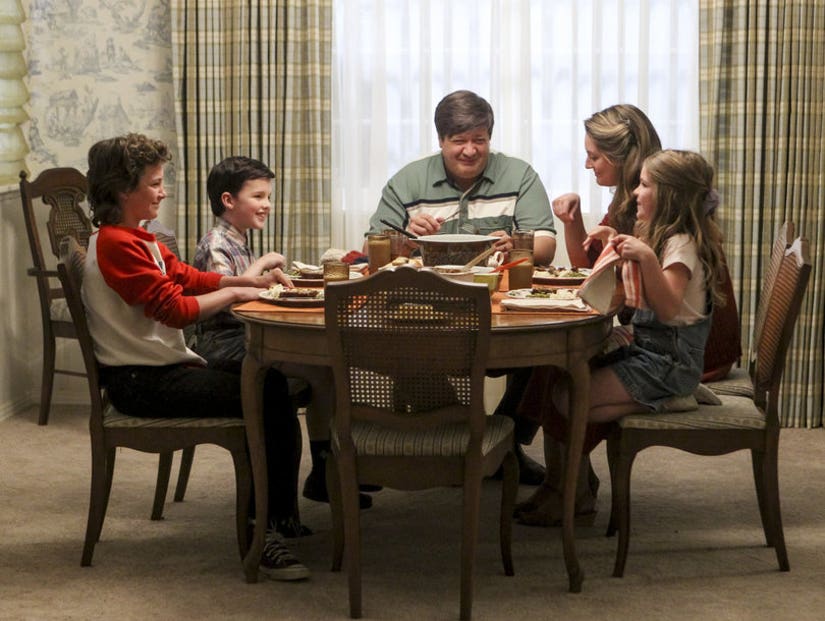 CBS
Premieres: Monday, Sept. 25 @ 8:30 p.m. ET
Premise: This should not have worked. Jim Parsons narrating the story of his iconic "Big Bang Theory" character Sheldon Cooper as a young boy had all the trappings of a spinoff failure, but that isn't what's happened at all. "Young Sheldon" stands on its own as a "Wonder Years" for the new generation, with an endearing genius at its center. As much credit as should go to Iaian Armitage as Sheldon, and Zoe Perry as his mother, Parsons himself is the real reason this works. He's a wonderful narrator. These creators know this character and have built a sweet world for him to never fit into, setting up his future struggles perfectly.
3. 'The Punisher' (Netflix)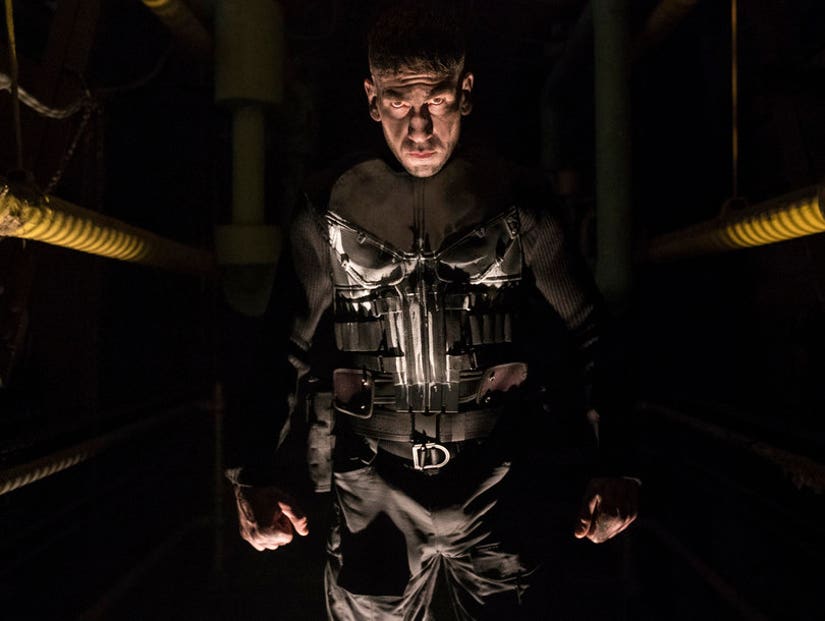 Netflix
Premise: The most anticipated spinoff in the Marvel Netflix family of "Defenders" series, Jon Bernthal's Punisher nearly stole the show in "Daredevil"'s second season, and fans immediately demanded he get a series of his own. The Punisher is one of Marvel's darkest and most tragic vigilante anti-heroes, and Bernthal breathed life into him better than anyone who has come before (sorry, Dolph Lundgren). With no powers and just his determination and anger to fuel him, The Punisher is a thrill to watch as he brings justice and vengeance to all who get in his way.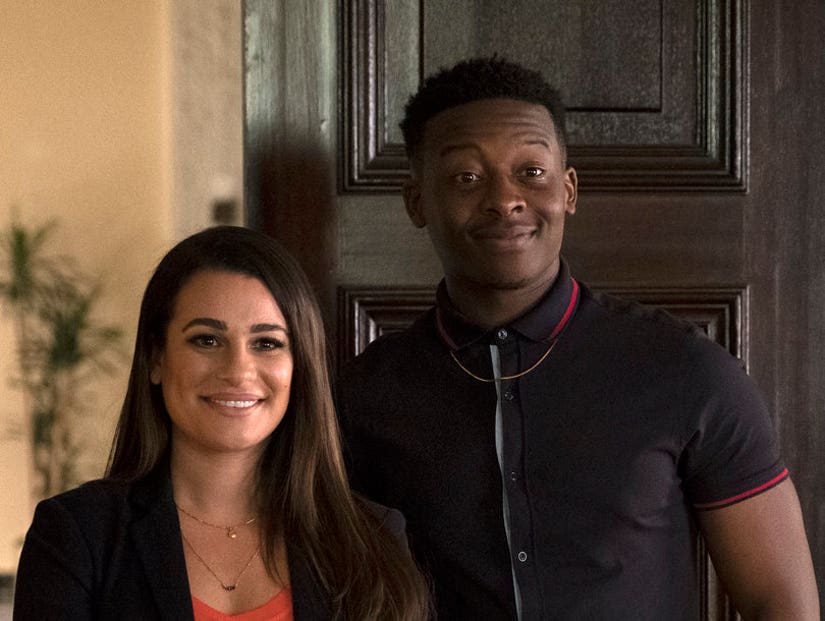 ABC
Premieres: Tuesday, Oct. 3 @ 9:30 p.m. ET
Premise: What if you ran for mayor as a publicity stunt to sell more copies of your hip-hop album? What if you won? Do you take the job? This goofy premise sits at the center of one of the more surprising premieres of the new season. Brandon Michael Hall is charisma personified as Courtney Rose, the young man who's bitten off more than he expected. Partner him with Yvette Nicole Brown as his sweet-but-take-no-nonsense mother and Lea Michele perfectly cast as his uptight chief of staff, and you've got a true comedy gem.
1. 'American Vandal' (Netflix)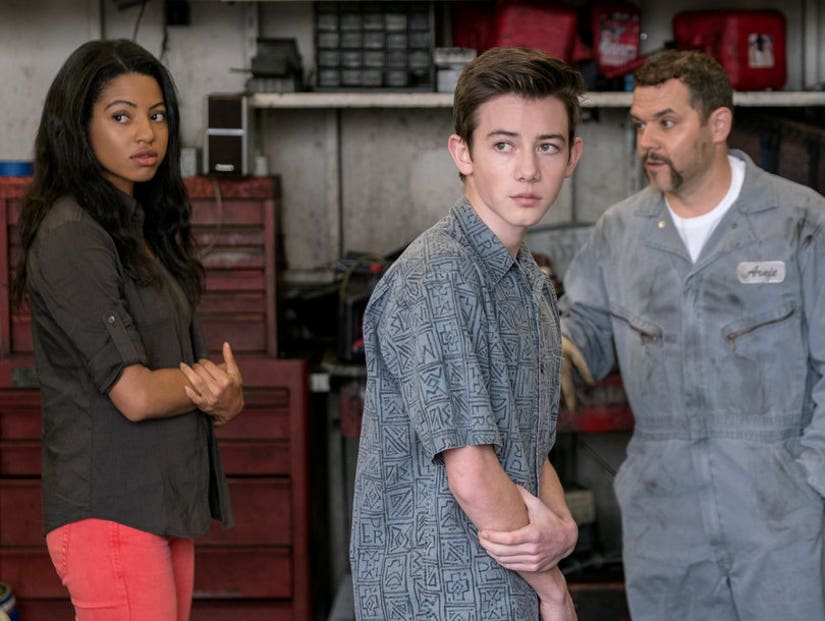 NETFLIX
Premieres: Friday, Sept. 15
Premise: Jumping on the bandwagon of true-crime documentaries, "American Vandal" spoofs the genre with its own twisted take on the exhaustive examination of a single case from every conceivable angle. But this is no murder being investigated, rather a case of penises being spray-painted on 27 faculty cars at a school -- a brilliant satire of the kinds of stories that have saturated television and enraptured viewers for the past few years.