Spicey rolled out with his mobile podium after the host asked if there was anyone in the house who could help them figure out how big the audience watching was. The joke, of course, was mocking Trump's erroneous claims about the size of the crowd in Washington, D.C., during his inauguration last January.
"This will be the largest audience to witness an Emmys, period, both in person and around the world," Spicer said, as the audience inside the Microsoft Theater.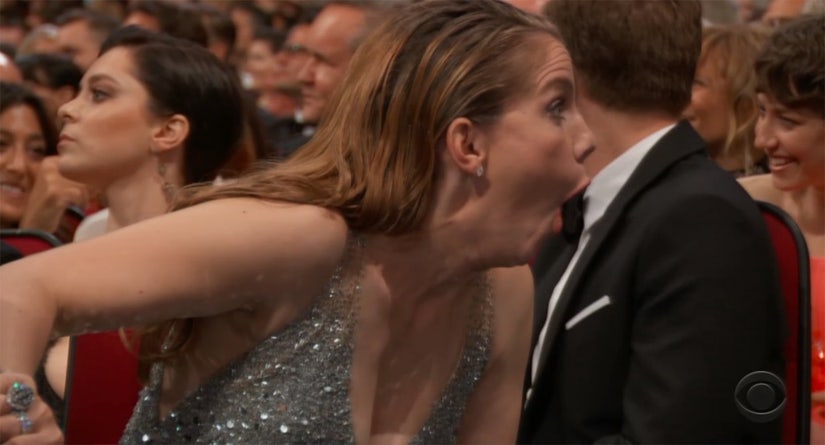 CBS
Attendees Anna Chlumsky, Julie Bowen and Sarah Hyland all lost it when he appeared on stage, while Melissa McCarthy -- who played Spicer on "SNL" -- tried to keep a straight face.
The kicker: Colbert ended the monologue saying "Melissa McCarthy everybody, give it up!"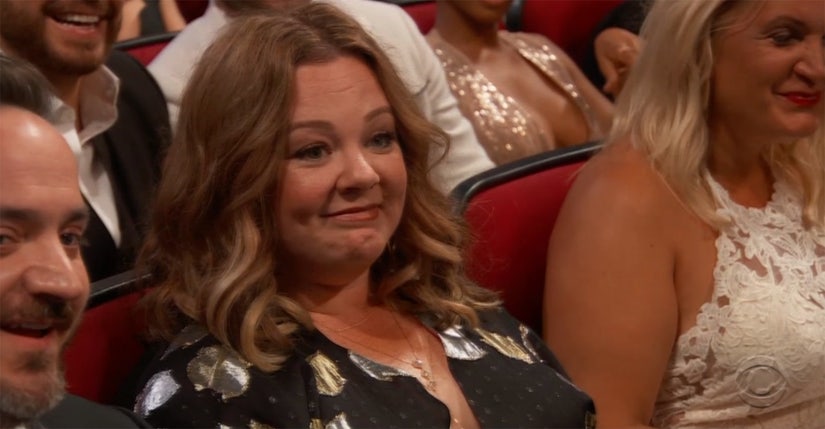 CBS
See who won an Emmy Award at this year's show:
Emmys Red Carpet Fashion: The Bold, The Beautiful And the Boring: