One day after appearing on the first episode of "Megyn Kelly TODAY" Monday, "Will & Grace" star Debra Messing slammed the host's behavior and said she was tricked into being a guest.
The actress spilled the tea after a commenter on Instagram asked, "Why did you guys do the Megyn Kelly show? That's a fail!"
"Honestly I didn't know it was MK until that morning," Messing wrote back (below). "The itinerary just said Today Show appearance. Regret going on. Dismayed by her comments."
During the cast's appearance on the show, Kelly brought a superfan on stage to mingle with his idols. "Is it true that you became a lawyer — and you became gay — because of Will?" Kelly asked him. After awarding the guest a trip to Los Angeles and tickets to attend a taping of his favorite show, she added, "I think the 'Will & Grace' thing and the gay thing is going to work out great!"
Watch below starting at the 2:30 mark:
"She was obviously making a joke, that was clear to the 'superfan' – who was ecstatic - and the audience," a insider close to production told TooFab. "It became even clearer when she spent much of the interview asking the show's creators how proud they were of the positive social impact of Will & Grace and the progress it brought about for gay rights."
"Culturally, it had a huge impact," Kelly said during the show. "Vice president Joe Biden said at the time, no other show had as much effect, as calling people's attention to gay rights. What does it feel to hear that?"
"Shocking. He read it as I wrote it. It was surprising and incredibly gratifying," co-creator David Kohn answered. "We never set out -- there was nothing -- we were not an ideological thing. We were not set out to posit ideas into the zeitgeist. We were trying to do a show with 4 characters and trying to be funny. It was very satisfying."
While Messing put the show on blast, Sean Hayes tweeted about "Having fun" on the show. Debra retweeted the photo.
See Messing's comments below: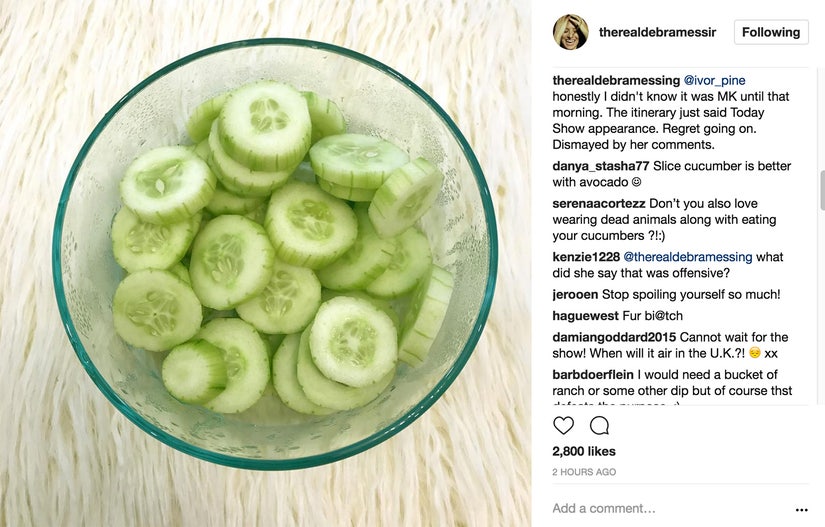 Instagram