A good sitcom can serve as comfort food for your mind. In its heyday, NBC had a whole lineup of them, with "Will & Grace" one of its crown jewels as the 1990s turned into the 2000s. Now, the network is looking to bring back its Thursday night of Must See TV with a revival no one saw coming. Hot off the heels of its viral Get Out the Vote video, the network managed to convince all four stars to come back for a sequel series (already renewed for a second season). But can lightning strike twice?
"Will & Grace" was an important show when it premiered in 1998, helping to normalize gay culture to much of America. The sexual orientation of its cast of characters wasn't nearly as important as the amazing chemistry between stars Eric McCormack, Debra Messing, Megan Mullally and Sean Hayes. Thankfully, that chemistry remains intact more than a decade after the show went off the air, if the first three episodes are any indication. It's like they'd never left those characters, which is remarkable in itself.
Once again, Mullally's Karen and Hayes' Jack steal the show in virtually every scene they're in, but the heart of all four characters remains the center of their relationships. Unfortunately, you'll have to sit through the ninth season premiere (or series premiere if you'd rather) before you get to the good stuff, because they were really trying way too hard in that first half hour and it's a bit of a chore to slog through.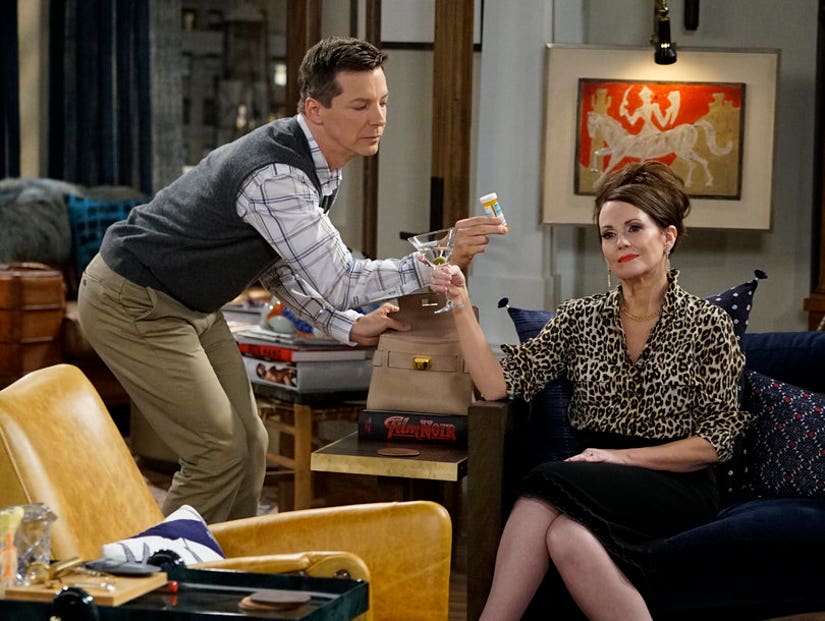 NBC
Network comedy has evolved a lot in the past decade, but at the same time it hasn't really changed at all. While "The Office," "Parks & Recreation," "Modern Family" and "The Middle" have pushed the boundaries of comedy forward, the biggest show on television is "The Big Bang Theory," a multi-camera sitcom filmed in front of a live studio audience like everything from "I Love Lucy" to "Cheers." These kinds of comedies continuously dominate the airwaves, because we crave the familiar in our comfort food. We don't always want edgy with our laughs.
And yet, that's exactly what creators David Kohan and Max Mutchnick tried to do in their first episode back after eleven years. It wasn't enough to acknowledge that Trump is in office and most of the characters aren't on board with that, they had to navigate two storylines to drop both Will and Grace into the White House itself to smack us across the face with how relevant the show could be now.
On top of that, they loaded almost every line they could with hip cultural references to show how "woke" they are, as Grace said at one point. Some of these moments worked, like when Karen struck Kellyanne Conway's now-classic shoes-on-the-couch pose in the Oval Office, or when Jack and Will worked with the Ryan scale of hotness, but for the most part it was like when your middle-aged parents are picking up your lingo in a desperate attempt to be hip. We see you trying. Now please stop.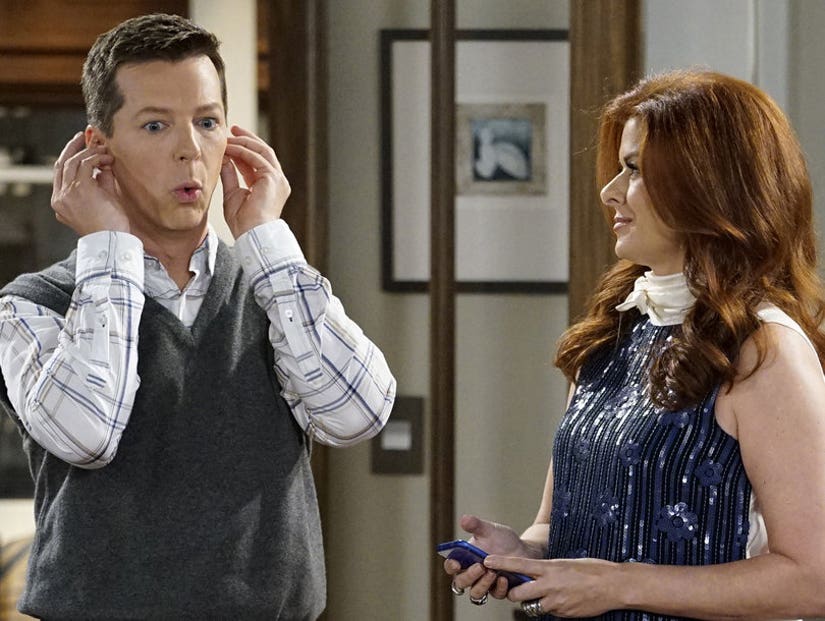 NBC
Thankfully, they quickly get over themselves and get back to what made the show work over eight seasons by the very next episode. It's a shame NBC didn't give viewers a one-hour premiere so they could see that the show immediately gets more watchable after that first episode. It's such a mix of "woke" and the "Will & Grace" greatest hits that it's almost exhausting to sit through. As Will later schools his young date about recent gay history, "It gets better."
Things pick right up in the second episode by mining material that will work for this revival. Still single, Will and Jack are now dealing with the fact that they're aging and dating, which comes with its own new set of complications. Jack doesn't like being a "daddy," and Will does an amazing job of reminding a young gay man how the struggles of the prior generation are why it's so much easier for his generation to be who they are … easier, though not necessarily easy yet. It's a powerful moment not mined for laughs, which was always a strength "Will & Grace" had; mixing passion, heart and laughter in equal doses.
The third episode provides some closure to long-time fans, as Leo (Harry Connick Jr.) returns to put a bow on his divorce with Grace. The writers quickly dealt with the rest of the material from the series finale they really want to ignore now in just about the simplest way possible, and because of who we're talking about here, it works. No spoilers as it's quickly handled in the premiere and worth the watch just to see the verbal somersaults it takes to get there.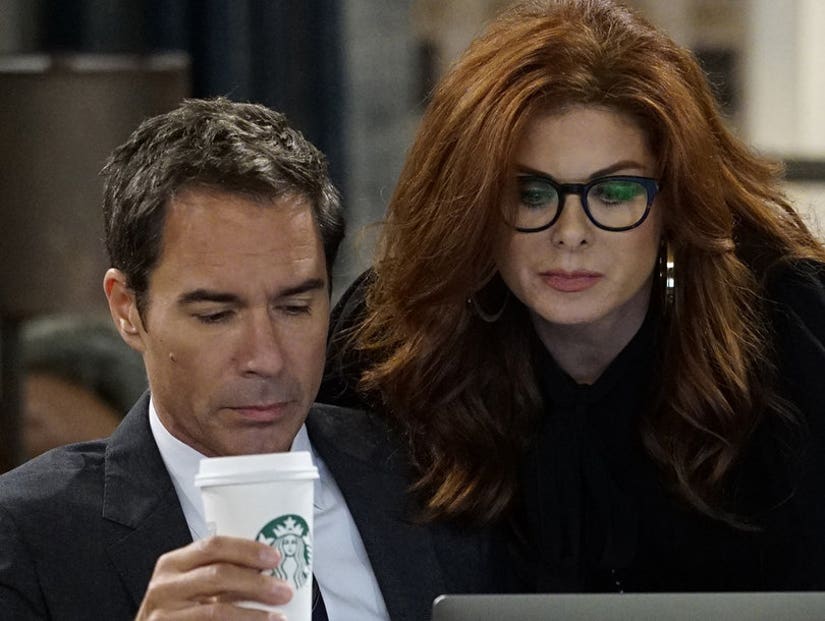 NBC
This is the new normal for this amazing foursome. They're not as young as they used to be, but they still love one another, and more importantly they still love to poke fun at one another and tear each other down as much as they're lifting one another up. They still love and work in basically the same places they did before, and that's perfectly okay with us. They may be older, but nothing has really changed. Hell for the most part, they barely look older. They've all been dipping into Karen's anti-aging medicine cabinet.
Perhaps most importantly, the cast and creators haven't missed a beat in what made the show special. I didn't expect a 47-year-old Sean Hayes to do as much physical comedy as he did in his 30s, but he doesn't miss a beat looking as fit and limber as ever. Mullally slips into Karen's sauced up sexuality like she never took it off, and what can be said about Debra Messing and Eric McCormack? Clearly these characters are as cherished and beloved by the people who portrayed them as they were for a generation of fans. They slid right back into them with such ease, like they'd never forgotten any of their ticks and foibles, and it makes it just as easy for fans to slip back into spending our Thursday evenings with them.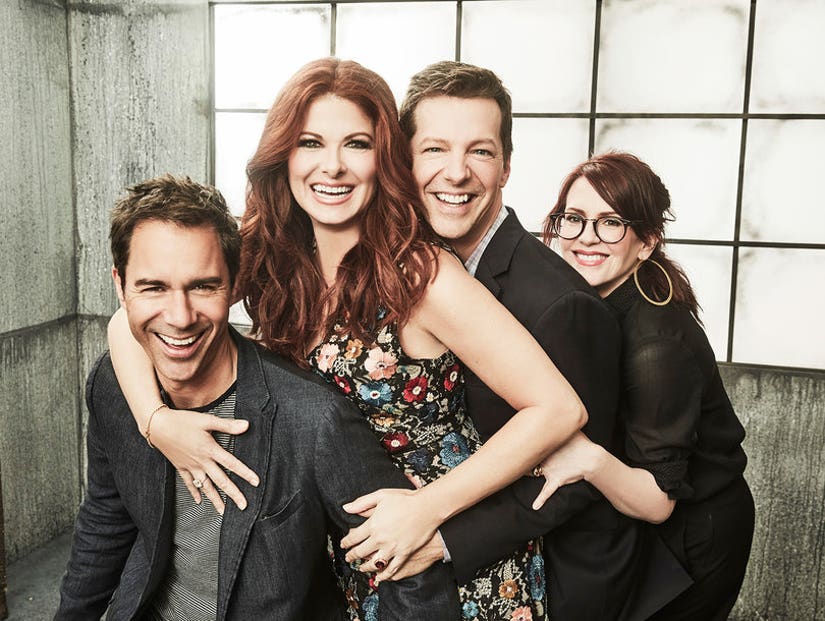 NBC
"Will & Grace" premieres Thursday at 9 p.m. ET on NBC.