With only a handful of scenes in Season 2 of "Stranger Things," young actress Priah Ferguson quickly became this year's fan favorite and successor to Barb Holland.
As Lucas' younger sister, Erica Sinclair, the 11 year old stole every scene she was in, calling her on-screen brother a total "nerd," enjoying an overabundance of maple syrup and telling off Dustin (Gaten Matarazzo) for bothering her with his walkie talkie noise. In fact, she became so popular on social media, viewers started asking for a spinoff centered around her no-nonsense character.
"I saw that. I thought that was cool, amazing," Ferguson told TooFab. "If they do want a spinoff, I'm definitely in on it!"
"I would want her to fight the Demogorgon, but she also will have that 'It is what it is' personality," she continued. "She would definitely be a good competitor because she has a lot of personality, so she'll be like, 'Test me!'"
The actress auditioned for the show on tape and was "super excited" when she learned she booked the role. "Of course, we played it cool on the phone," she said, "but after we just started screaming, yelling and it was amazing!"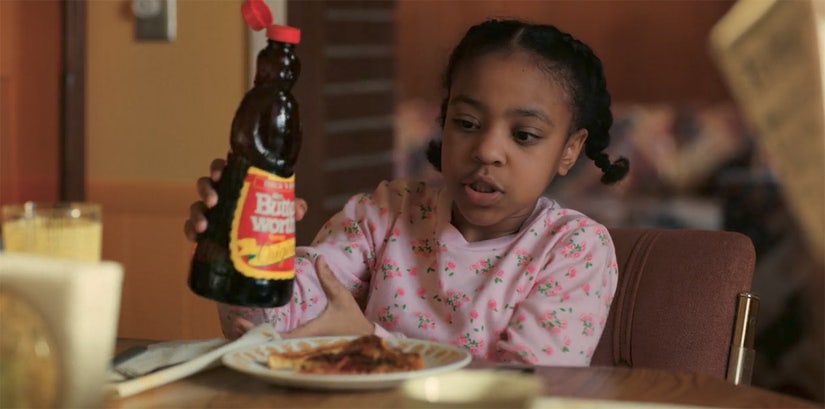 Netflix
Of all the social media support so far, Ferguson exclaimed it's been an "amazing experience and I'm enjoying it." She also guessed that fans are loving Erica because "she has a lot of personality and she's funny and a lot of people like funny characters."
And while she said both she and the younger Sinclair sibling are "very relatable," there's one thing they don't have in common: their love of breakfast foods. When asked if she enjoys maple syrup as much as Erica, Ferguson replied, "No really. I'm not ... I don't eat syrup!"
Since it clearly wasn't scarfing down pancakes, Ferguson said her favorite set moment was actually "fitting and trying on clothes, all the '80s clothes from back in the day and sweaters and stuff. And meeting Millie [Bobby Brown] was also a great moment at my first fitting, because she gave me a hug and it made me feel super warm inside."
Though she's a little younger than the core fan base, Priah confirmed she has watched the show. "Everyone did great. It was unbelievable, I saw myself, I laughed," she said, "It was just amazing."
To her fans out there, she just had one final message: "Thank you so much for your support, stay focused on your goal of what you want to accomplish in life and thank you guys so much, I love you!"
"Stranger Things 2" is currently streaming on Netflix.