The director of "Fantastic Beasts: The Crimes of Grindelwald" finally sounded off on the controversy surrounding Johnny Depp's casting in the film, following domestic abuse allegations from his ex-wife, Amber Heard.
Social media blew up earlier this month after the first image of Depp as the villainous Grindelwald was released online. Though the actor made a quick cameo in the first "Fantastic Beasts" film, his role will be widely expanded upon in the upcoming sequel, and some fans were not happy.
The Crimes of Grindelwald is a pretty ballsy title for a film failing to address the problematic assault charges of its biggest star...like...way to lean in?

@kdscripted
In a new interview with EW, director David Yates defended Depp's casting.
"Honestly, there's an issue at the moment where there's a lot of people being accused of things, they're being accused by multiple victims, and it's compelling and frightening," he said. "With Johnny, it seems to me there was one person who took a pop at him and claimed something. I can only tell you about the man I see every day: He's full of decency and kindness, and that's all I see. Whatever accusation was out there doesn't tally with the kind of human being I've been working with."
"By testament, some of the women in [Depp's] life have said the same thing — 'that's not the human being we know,'" he continued. "It's very different [than cases] where there are multiple accusers over many years that need to be examined and we need to reflect on our industry that allows that to roll on year in and year out. Johnny isn't in that category in any shape or form. So to me, it doesn't bear any more analysis. It's a dead issue."
Heard got a temporary restraining order against Depp in 2016, accusing him of being "verbally and physically abusive" during their marriage. She later dismissed the request after the two settled their divorce. Depp denied the alleged abuse at the time.
"Our relationship was intensely passionate and at times volatile, but always bound by love," Depp and Heard said in a joint statement after settling their divorce. "Neither party has lied nor made false accusations for financial gain. There was never any intent of physical or emotional harm. Amber wishes the best for Johnny in the future. Amber will be donating financial proceeds from the divorce to a charity. There will be no further public statements about this matter."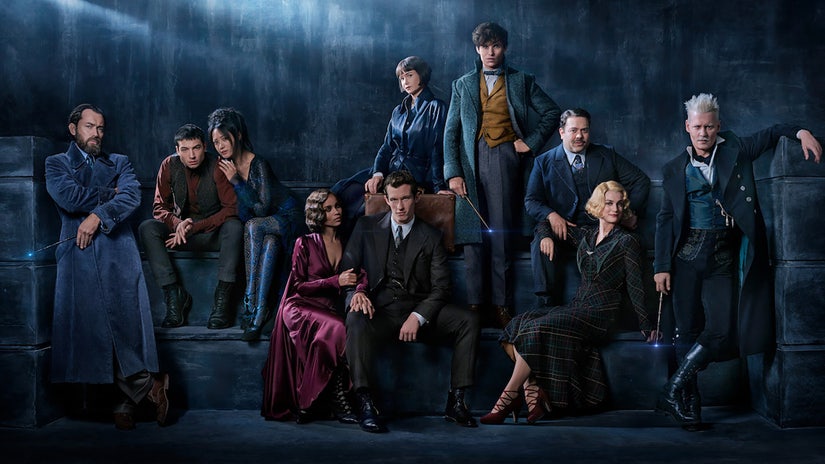 Warner Bros.